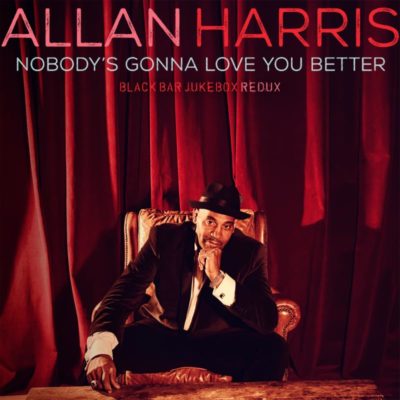 Harlem resident Allan Harris has released his new vinyl version of his album "Nobody's Gonna Love You Better" for Black Bar Jukebox Redux. Harris said, "The sound has an old-school feel of vinyl, and when you put this record on your turntable, sit back and start to listen…" He continued by saying "…you'll notice that the analog sound we got on this vinyl edition is really incredible."
Here's the great "Nobody's Gonna Love You Better" video:
What a perfect Christmas or New Year gifts for your audiophile friends, family and/or you. The CD is available at all your major online spots like iTunes, and to purchase on Amazon.com.
Or go level with a personally signed copy by Allan Harris, from him directly. Send an e-mail to allan@allanharris.com and he'll get a copy of this collectible in time for the holidays (note, they have a very limited supply available).
Related Articles