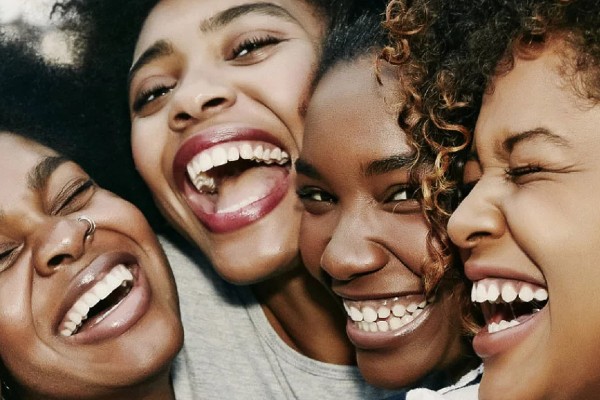 Today AARP announced the results of its annual survey, Mirror/Mirror: Women's Reflections on Beauty, Age and Media™.
The study reveals that women who experience discrimination regularly rate their current mental health lower, on average, than those who do not, and that age, race, ethnicity and/or skin tone, as well as weight are the most common types of discrimination reported. 
According to the survey, in addition to suffering other forms of discrimination, women 50+ experience age discrimination, as many appear to be deemed "too old." In fact, according to the data, ageism seems to be the most frequently reported type of discrimination (48%) among women 50+ who experience discrimination regularly. Among these women, discrimination based on weight appears to have the greatest impact on mental health.
AARP's Mirror/Mirror™ survey also reflects the pressure working women feel to look or act a certain way.
In fact, more than half (57%) of women 50+ surveyed feel pressured to wear professional clothing at work, while 47% feel they should wear age-appropriate clothing; 43% feel pressured to wear gender-appropriate clothing, and 43% feel pressured to behave a certain way at work.
The survey shows that while experiences of discrimination may vary, women who experience discrimination regularly adapt to it in similar ways. For example, 74% closely observe their surroundings,
58% carefully watch what they say and how they say it, and 51% consider feelings of safety and comfort in their everyday interactions.
"Every day, the mental health of countless numbers of women is affected by acts of discrimination. Irrespective of their age, ethnicity, or any other factor, women should not have to adapt their behavior to lessen the incidence of discrimination against them," said Yvette Peña, AARP Vice President of Multicultural markets.
The survey, key elements of which will appear in a digital and print content collaboration with Allure
beginning with their June/July issue, also reveals that younger women are more likely than older women to experience discrimination; they experience more types of discrimination; and they're more likely to say that discrimination impacts their mental health. However, age discrimination impacts women of all ages. Around 1 in 3 women (30%) experience age discrimination "at least sometimes," and women age 50+ experience age discrimination at roughly the same rate as women ages 18-49.
To learn more about the study, go to aarp.org/mirrormirror.  For tips, tools, and resources on how to stay mentally and physically fit visit: aarp.org/mentalhealth and aarp.org/saludmental.
AARP
AARP is the nation's largest nonprofit, nonpartisan organization dedicated to empowering Americans 50 and older to choose how they live as they age.
---
---
With nearly 38 million members and offices in every state, the District of Columbia, Puerto Rico, and the U.S. Virgin Islands, AARP works to strengthen communities and advocate for what matters most to families with a focus on health security, financial stability and personal fulfillment.
AARP also works for individuals in the marketplace by sparking new solutions and allowing carefully chosen, high-quality products and services to carry the AARP name.
As a trusted source for news and information, AARP produces the nation's largest circulation publications, AARP The Magazine and AARP Bulletin.
To learn more, visit www.aarp.org or follow @AARP and @AARPadvocates on social media.
Related Articles
---