---
If you are in the market for a new pair of eyeglasses, you may be feeling a bit overwhelmed.
With all of the different brands, materials, and styles out there, it can be tough to know where to start. Today, we will give you some tips on how to buy eyeglasses that are perfect for you. From choosing the right frames to finding the right lenses and style. So if you are ready to see the world more clearly, read on for our top tips on how to buy new eyeglasses!
Different Types of Lenses
Different types of eyeglasses serve different purposes. Just as there are many different types of glasses frames, there are also many different types of eyeglass lenses. You should choose the type of lens that best suits your needs.
The most common type of eyeglass lens is the single-vision lens, which corrects for nearsightedness, farsightedness, or astigmatism. If you have age-related farsightedness, you may need bifocal or trifocal lenses. These lenses have two or three distinct focal points, respectively, and can correct for both near and far vision.
If you have an active lifestyle, you may want to consider photochromic lenses, which darken in sunlight and become clear indoors. These lenses can save you the hassle of having to switch between sunglasses and regular eyeglasses. If you wear contact lenses, you may also want to consider getting a pair of prescription sunglasses.
Once you have found glasses frames you love, you can buy replaceable lenses so you can make the perfect set of eyeglasses just for you. There are many different kinds of custom optical lenses available to you, so do your research and get the perfect set. Make your eyewear personalized and fashionable with the ideal pair of glasses for your needs.
How to Pick the Right Frame
Frame sizes are typically described by their width, in millimeters (mm). To find a frame that is the right size for you, start by measuring the width of your face from temple to temple. Then, compare that measurement to a frame size chart. If your face width falls in between two sizes on a chart, it is generally best to go with the larger size.
If you do not want to do this at home, you can visit an optician who will measure your face for you. Once you have selected a few frames that you like, you can try them on. Make sure the frames fit close to your temples and do not slide down your nose when you look down. The frames should also sit evenly on both sides of your face without putting too much pressure on any one area.
Tips for Choosing the Right Style
When it comes to choosing the style of your frames, consider your face shape. This will help you narrow down the types of frames that will flatter your features. If you have a round face, for example, you might want to try rectangular or cat-eye frames.
Next, think about your personal style. Do you prefer a classic look or something more trendy? Are you a warm color or a cold color person? There are endless options when it comes to frame styles, so take some time to browse and find something that suits you.
Finally, do not forget function. Make sure the frames you choose fit well and provide adequate coverage for your eyes. They should also be comfortable to wear for extended periods of time.
Buying Prescription Glasses
The first thing you need to do is to get your prescription from an eye doctor. Once you have your prescription in hand and you have found the perfect pair of frames, you can take them to an optician to have your lenses cut to fit or order your custom lenses online.
When buying prescription eyeglasses, it is a good idea to shop around and find the best possible deal. You can compare prices online or at brick-and-mortar stores. Be sure to factor in any additional costs, such as shipping and handling, when making your final decision. With a little bit of research, you can find the perfect pair of prescription eyeglasses without breaking the bank.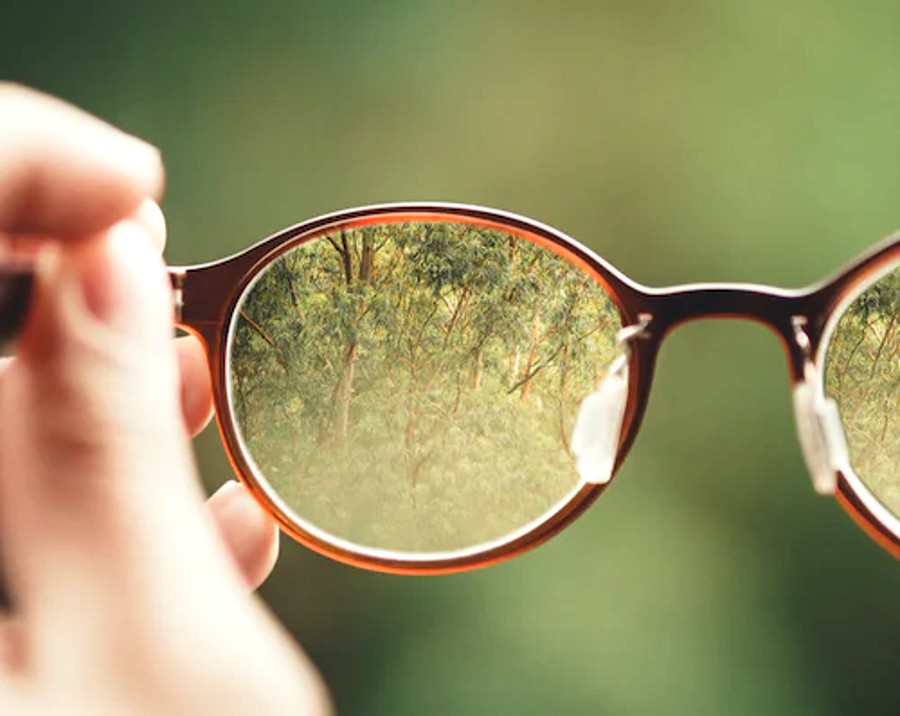 If you are in the market for a new pair of eyeglasses, these buying tips should help you make the best decision possible. With so many different custom lens options, frames, and styles out there, it can be tough to know where to start. But armed with this knowledge, you should be able to find the perfect pair of glasses to suit your needs. So what are you waiting for? Start shopping for your new glasses today!
---