---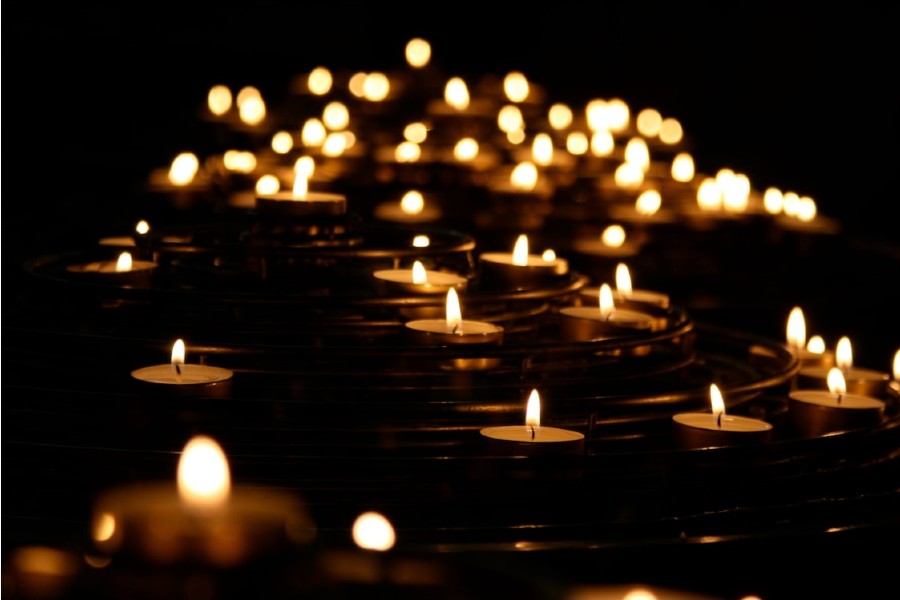 Grief—we all experience it at some point in our lives. The death of a loved one, a career change, or an unexpected life event can bring on sadness and despair.
But how we process grief makes all the difference—acknowledging our sadness and learning healthy ways to cope with grief is key to maintaining mental health. In this post, we will be exploring why acknowledging loss is so important, how it can affect us if left unaddressed over time, and practical steps we can take to help navigate through difficult times.
Understanding Grief 
Grief is a complex emotion that manifests in various ways. It is a natural response to the loss of something or someone we hold dear. The loss can range from a loved one's death to the end of a relationship or a beloved pet. Regardless of the cause, grief can have a profound impact on our mental health. It can result in feelings of sadness, anger, guilt, and even physical pain. Moreover, prolonged grief can lead to depression and anxiety. Understanding grief and processing it in a healthy way is important for maintaining our well-being. It is essential to acknowledge our feelings and seek support from loved ones or professionals when needed. The folks behind SanJacinto Funerals note that most families find comfort in sharing their feelings about the deceased, and this can help with the grieving process. Funerals and memorials can also be a great way of honoring the deceased.
Identifying Triggers of Grief and Ways to Cope 
Grief is an inevitable part of the human experience, yet everyone handles it differently. Identifying triggers of grief is crucial in understanding our emotional responses, and it's an important step towards coping. Common triggers could include the loss of a loved one, sudden changes, or even unpleasant memories. It's important to recognize these triggers and find ways to cope. For some, talking to a therapist or joining a support group may be helpful. Others find solace in activities such as journaling, exercise, and even meditation. Whatever the strategy, it's important to find healthy ways to navigate grief, so we can honor the memory of our loved ones while also moving forward in our own lives. When we acknowledge our grief and take steps to cope, we can come out of the experience stronger.
Connecting with Your Support System 
Healing can be a challenging process, but having a strong support system can make all the difference. Friends and family play a pivotal role in helping one cope with grief. A simple call or text can offer tremendous emotional support in difficult times. If the need arises, seeking professional help from counselors and therapists is also an effective way to cope with grief. Whatever form of support works for you, it's important to know that we don't have to go through this process alone. When we open up and share our feelings with those around us, we can experience the healing power of connection. If you or someone you know is struggling with grief, reach out and make sure to check in often. This simple act of kindness can go a long way.
Acknowledging Feelings of Sadness and Anxiety 
Our emotions can be our greatest strength, but they can also be our greatest weakness. Sadness and anxiety are two heavy emotions that can weigh us down and lead us to a dark place. However, we must remember that it is okay to feel these emotions. It is human and healthy to acknowledge them. It's important to take a step back and accept that grief is a part of life. We must strive to keep an open dialogue about our feelings in order to properly process them and move forward. In addition, it is beneficial to practice self-compassion and forgiveness. Beating ourselves up over our emotions only fuels the fire of anxiety and sadness, so it is important to learn how to be kind to ourselves. For example, if you are feeling overwhelmed, take a few deep breaths and practice gratitude for yourself. This simple act can help you reframe your experience and find peace in the present moment.
Making Space for Grieving 
Grieving is a natural process that everyone must experience at some point in their lives. Whether it's the loss of a loved one or a major life change, allowing yourself time to process the pain and sadness is crucial for healing. It can be tempting to bury your feelings and try to move on quickly, but that approach only prolongs the grieving process. Making space for grieving means giving yourself permission to feel all the emotions that come with loss, and to take the time you need to work through them. While the process may not be easy, it's an important step toward finding peace and moving forward in a healthy way.
Focusing on Self-Care 
In the midst of difficult times, it can be easy to overlook our own physical and mental health. However, self-care is essential not only during times of grief but at all points in our lives. Taking the time to attend to your needs can help with managing difficult emotions and emotions. This can include activities like yoga, getting enough rest, journaling, or even just taking a walk. In addition to physical care, it is important to focus on mental and emotional well-being as well. Practicing mindfulness and gratitude can help us stay present and find joy even in the darkest of times. In order to properly process grief, it is important to focus on self-care and prioritize our own mental health. Plus, by honoring our own needs, we can become stronger and more resilient than ever before.
Grieving is a difficult process, but allowing yourself the time to experience grief in its entirety and connect with those who are closest to you can help make the journey more bearable. Acknowledging your feelings and identifying triggers of sorrow can assist in coping during these challenging times. Practicing self-care is also essential for maintaining physical and mental health. Understanding your loss and giving yourself permission to mourn it authentically can pave the way to a healthier grieving process. Remember: you don't have to grieve alone– lean on your friends, family, and other support sources during this critical stage of healing. Take comfort in the fact that by remembering your loved one's life, you're doing the best possible job of honoring their lasting legacy.
---