---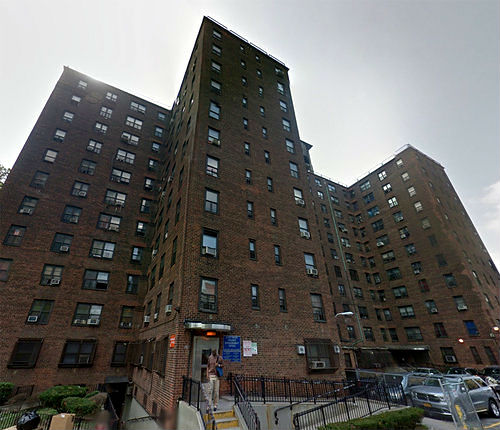 A few days ago we posted an article titled, With $25 Billion In Repair Costs NYCHA Stares Down A Federal Takeover From Harlem to Hollis. Today Patch writes that residents of an East Harlem public housing development celebrated Christmas in the cold …
… this year due to persistent troubles with heat and hot water, according to reports and NYCHA records.
Heat and hot water outages struck the Jefferson Houses on Tuesday, forcing residents to use their stoves to bathe and stay warm on Christmas, the Daily News first reported. The outages affected the entire development, leaving 3,311 people without heat or hot water, according to NYCHA records.
Services at the Jefferson Houses have been "restored within the last 24 hours" according to NYCHA's website. The outages affected 1,493 apartments within the development, according to city records.
Residents told the News that heating problems have been ongoing at the 18-building New York City Housing Authority complex — located between First and Third avenues and East 112th and 115th streets — since before Thanksgiving.
Luz Rosa, a 76-year-old Jefferson Houses resident, told the News that she hosted friends for the holiday despite the cold temperatures.
"I have to warm up water to wash, to take a bath, to cook," Rosa told the News. "I'm always warming up water. I always have my stove on. It's the only way to get warm."
For many Jefferson Houses residents, Christmas was the third day in a row with no heat or hot water, according to the report. Resident April Washington told the News that a NYCHA representative called him on Tuesday, but couldn't say when repairs would be complete.
The father still tried to give his 3-year-old a good Christmas, but told the News "When you're cold it doesn't have the same feeling because you're just thinking about being cold."
Several other developments had problems with heat and hot water during Christmas, but none affected as many people as the Jefferson Houses outage, according to NYCHA records. Heat and hot water outages affected 3,008 people at the King Towers in Central Harlem, 1,698 at the Independence Towers in Brookyln and 2,784 people at the Mill Brook Houses in the Bronx.
NYCHA officials pledged to fix heating problems within a day earlier this year, following a disastrous 2017-2018 season which left 80 percent of public housing residents without heat or hot water for an average of two days.
Read the full New York Daily News article here.
---