---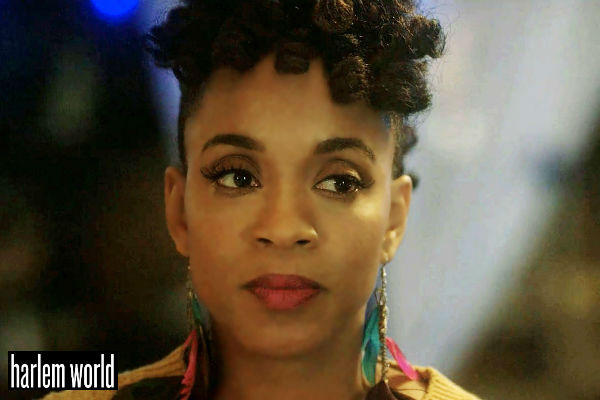 Join Nadhege Ptah, talks about her new movie Paris Blues in Harlem, gentrification, her best practices, her inspiration and more with host Danny Tisdale, on The Danny Tisdale Show.
Nadhege Ptah is a multi-award winning actor/writer/producer/dancer/director of film, stage, and theater. She is a creative light in motion that loves to tell stories in the various artistic disciplines.  Nadhege began her artistic journey dancing in her mother's womb and made good on that promise winning awards for choreography and dance with various modern dance ensembles and garnering acknowledgment from The United Nations for her work. She has starred in several leading and supporting roles and has worn many hats for various productions. Huffington Post, Backstage, Harlem Times and Off-Off Broadway Review have acknowledged Ptah with favorable reviews for her performances and writing skills. In 2017, she was selected to participate in the CBS diversity actor's workshop.  Ptah is the founder and CEO of the Harlem-based production company MAAT Films. Her work attempts to shed light on honest universal stories while igniting and supporting change globally. 
Related: 'Paris Blues In Harlem' A New Short Film On A Harlem Landmark With A Long History (Video)
Here's the conversation:
Twitter: parisbluesfilm

Instagram: parisbluesinharlemfilm
Facebook: https://www.facebook.com/parisbluesinharlem/
All on this week's edition of The Danny Tisdale Show; the Saturday morning radio show hosted by businessman, visual artist and former Harlem Community Board member Danny Tisdale.
Check out more great Harlem World Radio interviews here, itunes or download them wherever you get your podcasts.
SUBSCRIBE to our YouTube channel for more videos: https://www.youtube.com/harlemworldma… Follow us on Twitter: https://www.twitter.com/hwmag Like us on Facebook: https://www.facebook.com/harlemworldm… and https://www.facebook.com/hwmag Follow us on Instagram: https://www.instagram.com/harlemworld… And our website: www.harlemworldmagazine.com
---