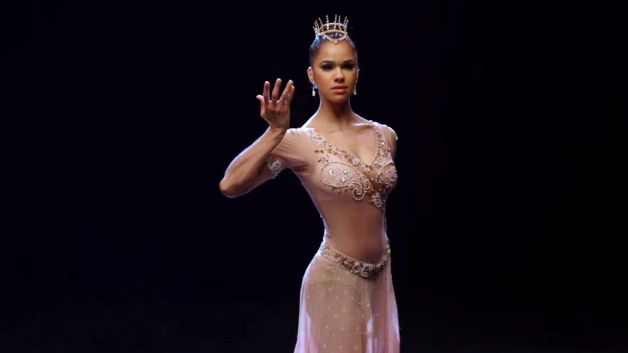 Iconic ballerina Misty Copeland made history when she became the first African-American woman to be named principal dancer of the legendary American Ballet Theater. Get the incredible, behind-the-scenes story of how she overcame a tumultuous upbringing and near career-ending injuries to become one of the most revered dancers of her generation in
A Ballerina's Tale
. More than just a ballet success story, Copeland's journey is a hugely inspirational, universal tale of perseverance.
The pre-show panel discussion, "My Ballerina's Tale, Where It Landed Me, and What I Learned," will be moderated by cultural historian and choreographer Dr. Brenda Dixon Gottschild, and will feature dancers Christina Johnson, Theresa Howard, Joan Myers Brown and Francesca Harper. These dance artists who began as ballerina hopefuls describe the trajectory of their careers and ponder the question, "what if? …," leaving an open door for each to imagine a different takeaway. They will also discuss issues of race and the ballet world.
Black artistry has changed lives and has demonstrated its potential to spark social change through its cultural pervasiveness exhibited from the Harlem Renaissance to modern day Hip-Hop. Founded in 2016 by award-winning emerging choreographer, Jeremy McQueen, The Black Iris Project highlights the accomplishments of Black professional ballet dancers, jazz and classical composers, and other creative artists through educational outreach efforts and the public presentation of new works inspired by Black heritage. With recent incidents of violence and police brutality against the Black community documented in the media, it is increasingly important for the Black community to continually be inspired and reminded of its unique spirit and strength. The Black Iris Project has been established to harness the Black community's inherent creative spirit to encourage and inspire youth of color to pursue art, movement and music as an expressive outlet and a means for collective healing. For SummerStage 2016, Jeremy McQueen and company will perform the entire Black Iris ballet. Inspired by Georgia O'Keeffe's "Black Iris III" painting and set to Felix Mendelssohn's "Piano Trio No. 2 in C Minor, Op. 66." This work was originally commissioned by the Joffrey Academy of Dance, and premiered in 2013 in Chicago, Illinois as part of McQueen's 2013 Joffrey Ballet's Choreographers of Color Award. The work honors the unique challenges of Black womanhood found in life, work, and even ballet, while also demonstrating the persevering human spirit.
Pre Show Panel 6pm / Doors 7pm / Show 8pm
(RSVP Required for Pre Show Panel)
Free Show
SummerStage at Central Park, Rumsey Playfield, East 71st Street, New York, New York, 
(212) 310-6600
No related posts found...