---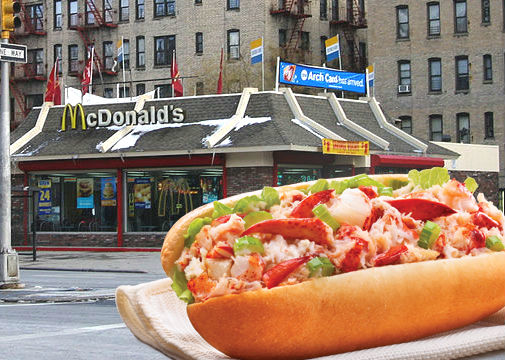 We know there are a number of McDonald's in Harlem, so today is the summer solstice, which means the warm-weather season has officially begun—and with it comes a whole slew of summery menu items at chains all across America. You know, likes'mores milkshakes, cotton candy Blizzards, and tropical pancakes.
But McDonald's new summer menu in particular is loaded with a strong new lineup of seasonal treats. To start, the New England-style lobster roll—which made its debut last year—is coming back. Made with North Atlantic lobster, mixed with mayonnaise and layered with lettuce on a toasted roll, the sandwich is somehow only going for $8.99, just a dollar more than last year's edition.
For a fast food joint like McDonald's, $8.99 could be considered a pricey sandwich. Right now, it'll only be available in Maine, New Hampshire, Vermont, Massachusetts, Connecticut, Rhode Island, and New York today through mid-August, 2016.
Edited via source
---