---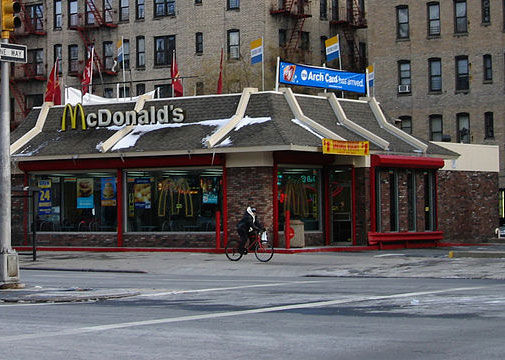 The Golden Arches, Mickey D's, McDonald's has three restaurants in Harlem right in the backyard where an American mozzarella stick experiment that began at McDonald's restaurants in New York will expand nationwide in 2016, the Golden Arches told investors today.
Mozzarella sticks will be sold at stores across the country for roughly $1 for a pack of three.
The launch of the cheese sticks — which are fried before arriving at restaurants and then baked on-site, according to a spokesperson — is an example of how McDonald's is drawing ideas for new national menu items from regional franchisees, and even international markets. Cheese bites are also on McDonald's U.K. menu.
"While we know the vast majority of our growth will come from national initiatives, regional empowerment has given our local markets the power to plus up the national plan, drive incremental sales and profit, and provide a pipeline of new ideas for the system," said Mike Andres, the president of McDonald's USA, during Tuesday's investor meeting.
Growth has been elusive for the company in recent years. In late October, it reported its first quarter of growing U.S. sales in two years. "While still in the early stages, we believe our turnaround plan is starting to generate the change needed to reposition McDonald's as a modern, progressive burger company," CEO Steve Easterbrook said at the time.
Related Articles
---