---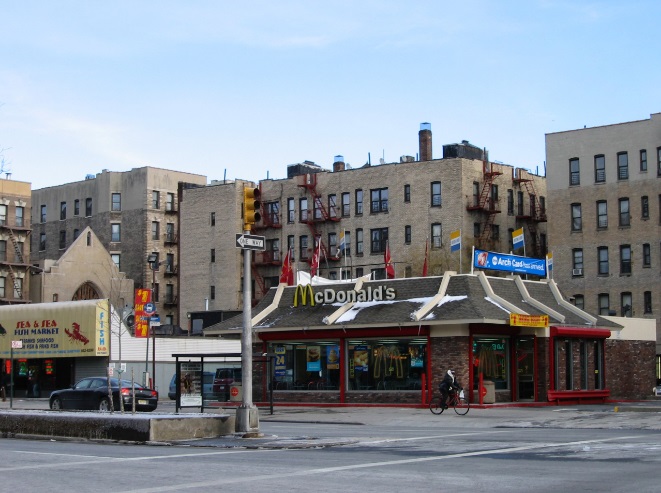 When you walk into your local McDonald's in Harlem this summer, you might be able to sample the flavors of Europe and Asia.
McDonald's, after all, is a global company with stores in dozens of countries. And those international outlets usually serve at least one menu item unique to that country.
Starting June 5, 2019, participating U.S. McDonald's will offer some of these international favorites, along with Big Macs and Egg McMuffins.
"We know our U.S. customers are curious about McDonald's international menu items," said Linda VanGosen, McDonald's vice president of Menu Innovation. "Because we are always innovating our menu, we are thrilled to leverage our global scale and offer popular flavors from around the world next month."
Analysts say the initiative is a fairly easy way for the fast-food chain to capitalize on consumers' growing interest in international foods. Even though McDonald's has been working to streamline its menu, most of the international additions won't require expanding the inventory of ingredients.
Dutch treat
Among the new menu items is the Stroopwafel McFlurry, which is served in McDonald's restaurants in the Netherlands. It's made with vanilla soft serve, a caramel swirl, and is topped off with chopped Dutch Daelmans Stroopwafel caramel waffle cookie pieces.
U.S. consumers will also be able to sample the Grand McExtreme Bacon Burger, a staple of the company's restaurants in Spain. It's basically a Quarter Pounder with applewood smoked bacon, a proprietary sauce, Gouda cheese, and slivered onions served on a toasted sesame seed bun.
Many U.S. McDonald's will also serve the Tomato Mozzarella Chicken Sandwich, which comes from Canada. It's similar to the chicken sandwich currently on U.S. menus but adds tomato & herb sauce, mozzarella cheese, onions, lettuce, and sliced Roma tomatoes served on a toasted artisan roll.
Test run in Chicago
The limited time international promotion had a test run last year when some stores imported McDonald's Cheesy Bacon Fries from Australia.
"After such a positive customer reaction to Australia's Cheesy Bacon Fries in the U.S., they're taking a victory lap," McDonald's said in a press release.
The side is made with regular McDonald's fries and is topped with cheddar cheese sauce and sprinkled with chopped up bacon.
McDonald's has tried the international menu items at some stores in the Chicago market, but the company says this is the first time it's rolled out these menu items nationwide.
---