---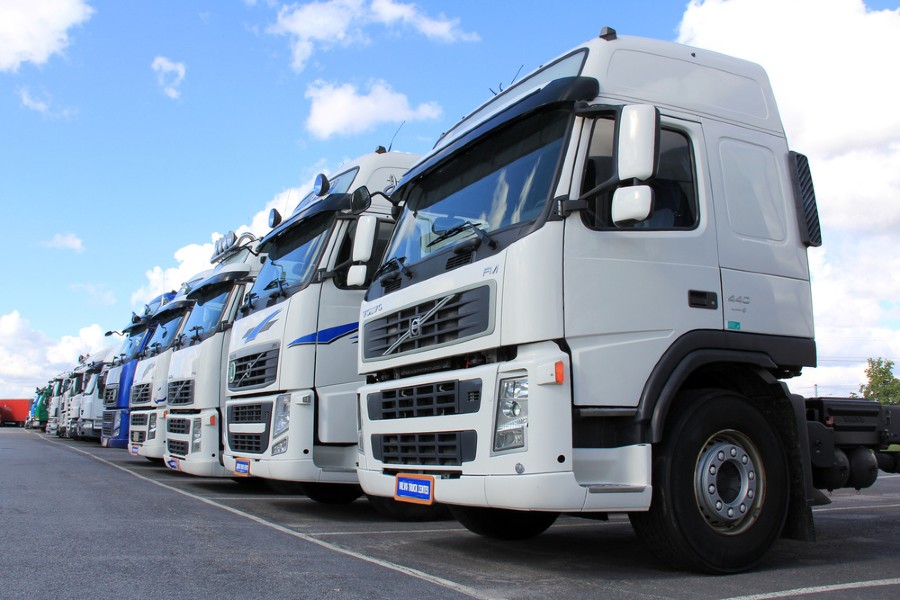 New York City Mayor Eric Adams, Chief Climate Officer and New York City Department of Environmental Protection (DEP) Commissioner Rohit T. Aggarwala.
New York City Corporation Counsel Sylvia O. Hinds-Radix today highlighted the 10 companies that are the worst truck idling offenders from Harlem to Hollis. After receiving 420 complaints as a result of the Citizens Air Complaint Program, one of those companies, Loomis — an armored car company — has agreed to fully electrify its fleet by 2025. Since its inception, the Citizens Air Complaint Program has seen a 440-percent increase in submissions and is on track for 90,000 complaints in 2023, marking its biggest year ever. The city also announced that Amazon, the second-worst offender, has already paid more than $1 million to settle outstanding violations issued to the company and its affiliates.
"Today, we're making two things clear: If companies do the right thing and electrify their fleets, we'll have their backs. And if companies don't, while they idle and continue to expose our children to asthma-causing pollution, we'll hold them accountable," said Mayor Adams. "New Yorkers deserve clear streets and clean air, and the Citizens Air Complaint Program is helping us deliver."
"Every vehicle idling on our streets is pouring pollution into our atmosphere and our airways, and we won't allow that to continue," said Deputy Mayor for Operations Meera Joshi. "The companies behind this public health hazard have a choice: They can do the right thing and electrify their fleets, like Loomis is, or we'll make them pay for the damage they're causing."
"DEP will not stand 'idly' by while these companies allow their fleet vehicles to ruin New York City's air quality and fill the lungs of our residents with harmful pollution. These companies have demonstrated a blatant disregard for the law and public health, and that is why DEP is working with the City Council to strengthen our idling laws and improve the Citizens Air Complaint Program," said Chief Climate Officer and DEP Commissioner Aggarwala. "I want to thank New Yorkers for their vigilance in protecting the environment and providing us with the video evidence needed to levy penalties against these top ten offenders."
"The city takes seriously its obligation to combat excessive engine idling," said Corporation Counsel Hinds-Radix. "The city will continue to pursue collection on the large number of outstanding, unpaid violations to provide a disincentive to the continued problem of excessive idling on our streets."
"Loomis is committed to be the industry leader in reducing our carbon footprint and having the most efficient transportation network possible. Reducing CO2 emissions from our vehicles through the investment in electric vehicles is a major component of our plan," said Patrick Otero, chief financial officer, Loomis. "We look forward to our partnership with New York City as we invest in our fleet and continue our rollout of zero-emission electric vehicles in the city. Loomis Armored US will be completely emission-free in New York City by the end of 2025."
Loomis does not turn off their vehicles during their routes due to security concerns. As a result of Loomis's commitment to fully electrify their fleet by 2025, and continued demonstrations of progress towards that goal, the city will issue a variance for idling penalties against Loomis. Loomis will purchase six electric vehicles a year over the next three years. Currently, two vehicles in the Loomis fleet are already electrified. Loomis has already presented DEP a purchase order from February for six vehicles for 2023. This pledge aligns Loomis with the city's climate goals of reducing idling pollution and improving air quality, and it is expected to inspire other companies to take necessary steps toward fleet electrification. DEP will be reviewing Loomis' progress at a six-month interval to ensure compliance with the variance. If Loomis fails to show sufficient progress, DEP can revoke the variance. During the next two years, Loomis will also determine if there are any issues that could preclude the purchase of the additional vehicles, such as the inability to receive necessary permits to install adequate chargers for their electrified fleet.
Top Ten Idling Offenders
| | |
| --- | --- |
| Company Name | Total Summonses (since program inception) |
| LabQ Clinical Diagnostics LLC | 3,288 |
| Amazon | 2,964 |
| Con Ed | 2,814 |
| Verizon | 2,813 |
| Merchants Automotive Group | 2,486 |
| Brink's Incorporated | 1,020 |
| Spectrum/Charter | 1,011 |
| Garde CL | 598 |
| Loomis | 420 |
| Fed Ex | 390 |
Amazon has paid a total of $1,014,387 to satisfy 764 outstanding engine idling violations issued to the company and affiliated entities. As of March 17, 2023, Amazon had an additional 1,640 summonses awaiting adjudication, with the company potentially facing a minimum of an additional $691,010 in penalties. The remaining summonses are in various stages of process. The enormous number of summonses that Amazon continues to amass indicates that Amazon's violation of the city's engine idling prohibitions continues unabated.
Other top violators include Ryder Truck Rental, Penske Truck Rental, EZ Rental, National Grid, Union Beer Distributors, EAN Holdings (parent company of Enterprise Rent-A-Car, National Car Rental, and Alamo Rent a Car), and United Parcel Service (UPS).
The Citizens Air Complaint Program
The Citizens Air Complaint Program allows individuals who witness illegal truck idling to file a complaint online with DEP. Participants upload three-minute videos of idling trucks and, following further investigation, DEP may issue a summons based on these reports. If DEP does not issue a summons, the citizen reporting the violation may issue a summons. If the city is successful in collecting on citizen-reported violations, the citizen reporting the violation is entitled to a share of the amount recovered. Penalties imposed are $350 to $1,000 for a first violation, $440 to $1,500 for a second violation, and $600 to $2,000 for a third or any subsequent violations. DEP, the New York City Police Department, the New York City Department of Parks & Recreation, and the New York City Department of Sanitation all have authority to issue summonses for violation of the excessive idling provisions.
Since its inception, the Citizens Air Complaint Program has produced a significant spike in the number of complaints being filed. DEP received 9,070 complaints in 2019, 9,569 in 2020, 12,267 in 2021, and 48,979 complaints in 2022 — a 440-percent increase from when the program began. Just this year, DEP received 7,428 complaints in January, 7,304 in February, and 8,431 in March — putting the program on a trajectory for more than 90,000 complaints in 2023.
DEP has met this growth in several ways: Utilizing artificial intelligence technology to accelerate the review of submitted videos and identification of registered vehicle owners; assigning more staff to the program; establishing a dedicated email address where citizens can submit questions and receive assistance in making their submissions; and clarifying the requirements for making submissions on the DEP website.
It is illegal to idle for longer than three minutes on a New York City street or for more than one minute while next to a city school. There are exemptions for emergency vehicles; certain vehicles that operate loading, unloading, or processing devices; and school buses and other buses when the temperature is below 40 degrees Fahrenheit. Idling emissions from gasoline and diesel motor vehicle engines have health-related impacts, contributing to asthma and respiratory, cardiovascular, and other health-related harms.
Related Articles
---