---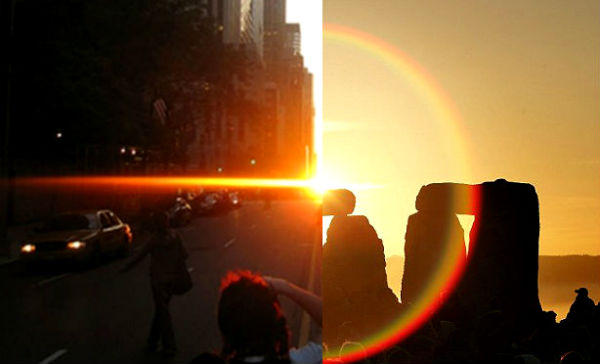 It's that time of the year again: prepare your cameras and mark your calendars for Manhattanhenge, the moment that happens every spring and summer when the sun strikingly aligns with Manhattan's street grid.
On Thursday, May 30, at 8:12 p.m. and Friday, July 12, at 8:20 p.m., you'll be able to catch the full sunset and on Wednesday, May 29, 2019, at 8:13 p.m. and Saturday, July 13 at 8:21 p.m., you'll see half, according to the American Museum of Natural History (AMNH).
The best locations to watch it—and take the best pictures—are large cross streets including 14th, 34th, 42nd, 57th, and 79th. AMNH, through an article written by Neil deGrasse Tyson, recommends arriving half an hour earlier to catch a good spot and standing as far east possible on the cross streets. The ultimate best views, according to the article, are on 34th and 42nd streets, thanks to the Empire State and Chrysler buildings reports our source.
"Manhattanhenge may just be a unique urban phenomenon in the world, if not the universe," deGrasse Tyson says in the article.
Note: Did you know Niel deGrasse Tyson's father Cyral deGrasse Tyson published the Harlem Youth Opportunities Unlimited magazine?
---