---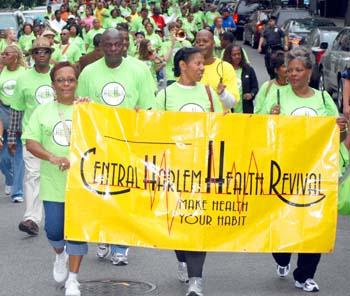 This fall celebrate 10 years of the Communities of Harlem Health Revival (CHHR) galvanizing hundreds of people to lift up health in Harlem through their annual Health Walk and Festival.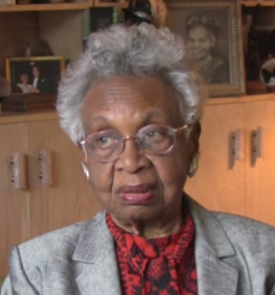 CHHR invite you to take the lead at your house of worship or organization in encouraging and signing up your "pew pals", prayer partners, committee members, water cooler buddies, friends of your organization and everyone you come in contact with to join in promoting health throughout the communities of Harlem by participating in the 10th Annual "Dr. Muriel Petioni Walk for Prevention and Wellness in honor of one of Harlem's own community icons.
CHHR will gather on Saturday, September 26th, 2015, for our Annual Health Walk, followed by a Health Festival at Riverbank State Park (145th St. & Riverside Avenue). The walk will begin at 10a.m. at 126 thStreet and Adam Clayton Powell Blvd (behind the Apollo). We will walk north on the boulevard to 145th St., make a left at 145th Street and continue west on 145thSt. The walk will end at the Health Festival at Riverbank State Park with health screenings, health information, games and live entertainment.
As a CHHR Team Champion, you will be responsible to pre-register your team for the walk, promote the event at your house of worship or organization, post walk flyers, put the walk information into your church bulletin, newsletter, and email blasts. You will be CHHR's eyes, ear, and arms in your community! Your team members who are present will receive their t-shirts the morning of the walk.
If you'd like to register on line. Sign up here 10thchhrwalk.eventbrite.com. (Please note that all material are due no later than Wednesday, September 23rd, 2015.)
You may find information about CHHR and our activities at www.CHHRinfo.org. You may also contact Narine Malcolm at 917-887-4820, for additional information, questions, or any assistance you may need in making your team the largest group at the walk!
Let's work together to give our community the tools they need to truly make health a habit.
Related Articles
---