---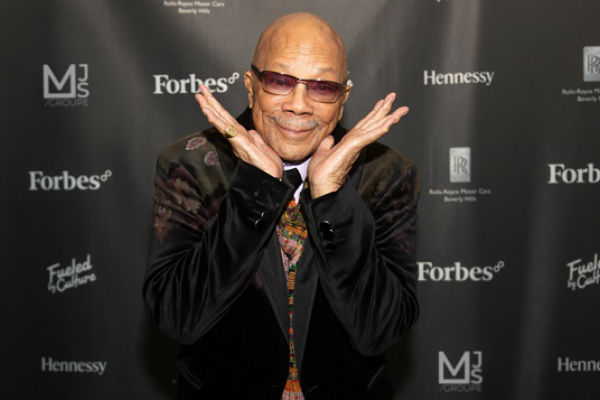 Held on Thursday, September 19th, 2019 at the iconic Wolfgang Puck owned restaurant Spago in Beverly Hills, Forbes teamed up with Fueled by Culture, Rolls-Royce Beverly Hills, Hennessy and The MJS/Groupe to celebrate the work and life of the musical legend.
Quincy Brown and Rashida Jones attends the dinner that featured a personally curated menu for the evening Arriving in a Rolls-Royce Phantom, Quincy entered the dinner to standing ovation where he was honored among family, friends, and colleagues for his more than 60 years in the entertainment industry. A celebrated American record producer, multi-instrumentalist, singer, composer and film and television producer, Quincy has worked with musical talents such as Frank Sinatra, Aretha Franklin, Michael Jackson and Celine Dion that lead him to hold a recorded 80 Grammy Award nominations, 28 Grammys and is a recipient of the Grammy Legend Award.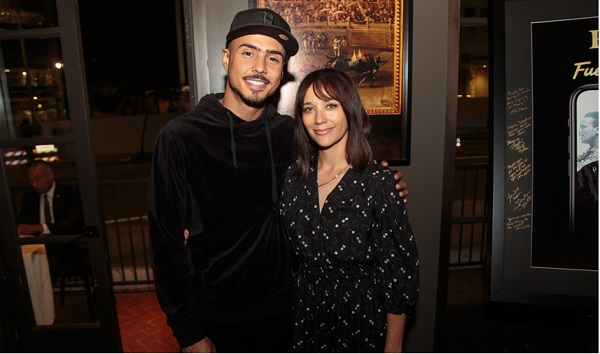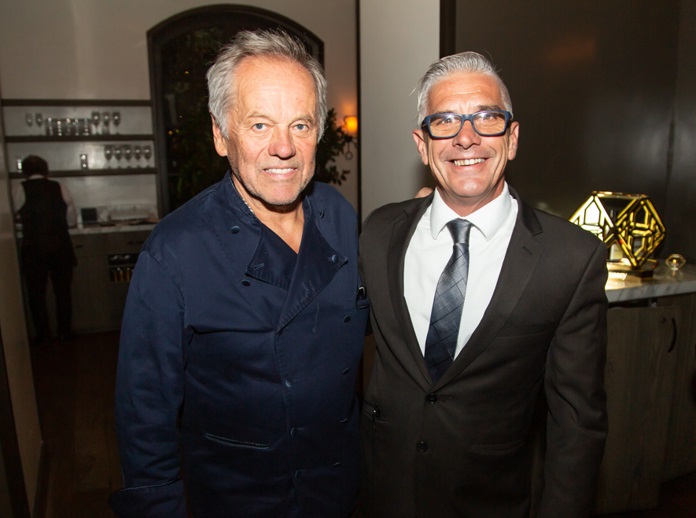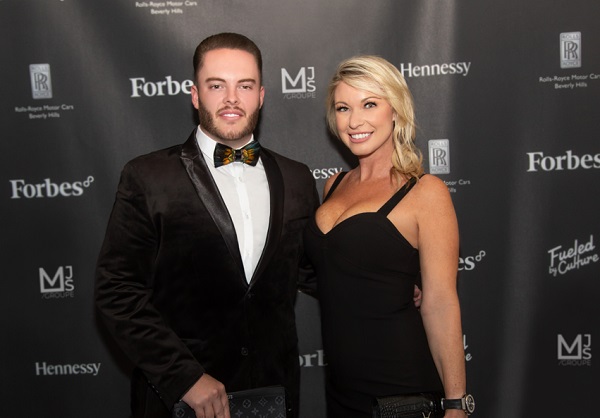 The evening also brought in local VIPs including Chef and Owner of Spago, Wolfgang Puck, Quincy Brown, son of Sean 'Diddy' Combs, Rashida Jones, Actress, Tom Davis, CMO of Forbes, Marcus Damas, Founder of Fueled by Culture, Michael Snell, Founder of The MJS/Groupe and Jennifer Stroup, Brand Director of Rolls-Royce Beverly Hills. Quincy was also honored by Moët Hennessy for his lifetime commitment to solving racial injustice and was presented with an engraved decanter of Paradis Imperial Cognac. Guests enjoyed hand-crafted spirits by Moët Hennessy and a specially curated dinner menu down by Wolfgang Puck himself.
Quincy Jones, Tom Davis, Marcus Damas, Michael Snell, Jennifer Stroup, Quincy Brown, Rashida Jones, Wolfgang Puck, Nacole Gray, Milica Stamenich, Alyssa Lein Smith, Michael Peha, Thomas Duport, Tracey Edouard, Michael LaTorre.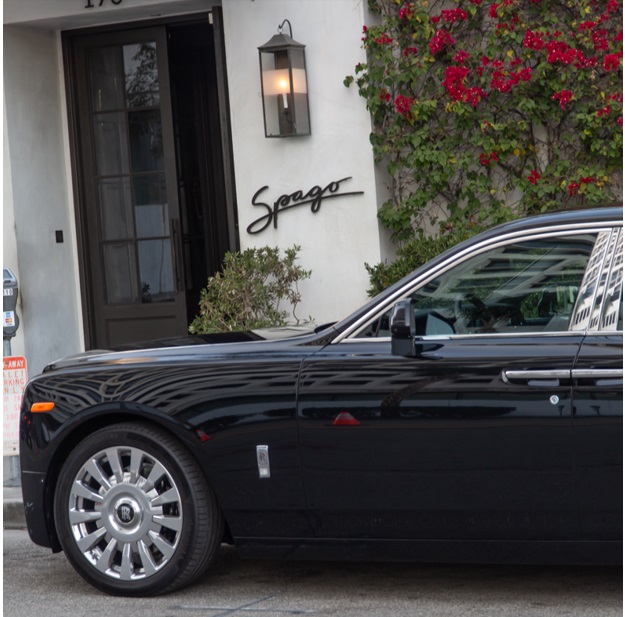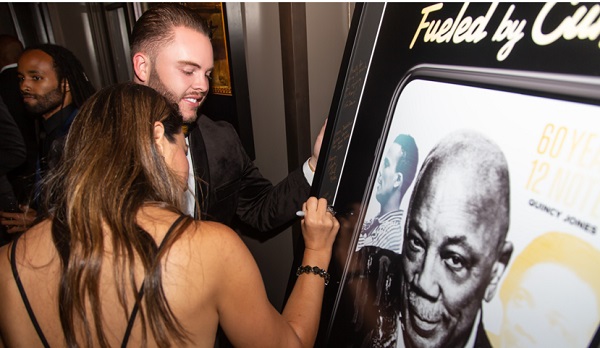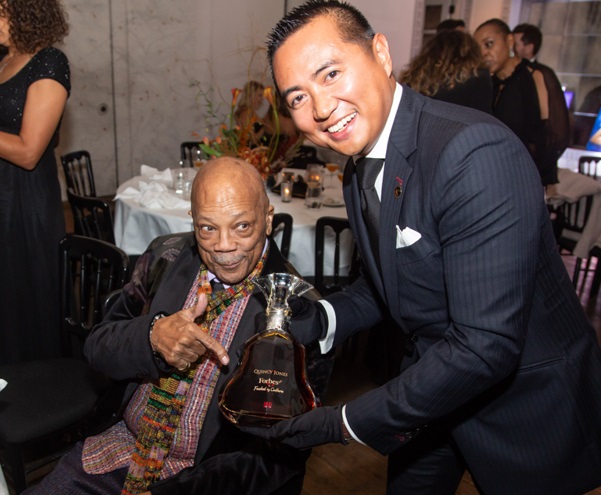 Forbes8 is a global partnership between Forbes and AW3 Media, whose founder, Amos Winbush III, is a noted serial entrepreneur and visionary. It serves as a digital video network that features more than 2,000 pieces of content designed to inspire, resource and equip every aspect of an entrepreneur's journey. In addition to the partnerships with global telecom companies, it leverages expertise and knowledge as a successful entrepreneur to create experiences, services and products to help people achieve their personal and professional dreams.
The MJS/GROUPE is a full-service Marketing and Press firm that works with inspired companies, global influencers, and power-brands specifically catering to high-net-worth (HNW) and ultra-high-net-worth (UHNW) consumers. The core strategic engagements that are designed by Founder, Michael Snell are aimed at delivering results that
seamlessly integrate bespoke, one-of-a-kind tailored experiences from concept strategy, to branding and platform design. The firm fosters the engagement of it's campaigns, driving back valuable consumer actions. Whether you're just starting out or you're evolving your brand, they help to curate every impression you make.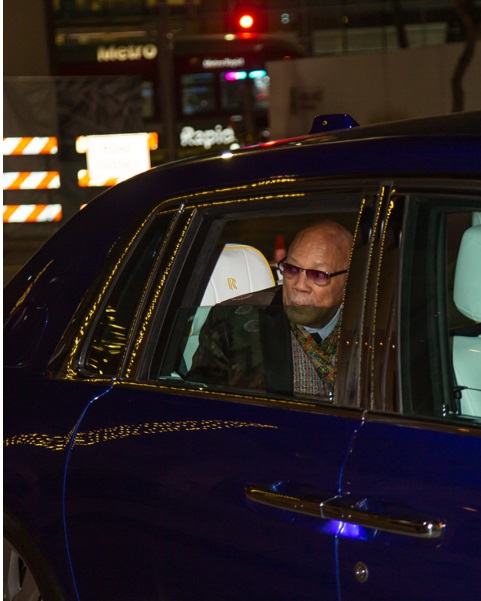 Founded by Marcus Damas in 2016, our firm was created to shift the narrative and representation across media platforms and businesses. Fueled by Culture was founded with the belief that there are cultural dead spots within every market and we aim to fill those voids.
Photo credit: 1) Quincy Jones at Spago in Beverly Hills attending his Honor The Icon dinner. 2) Quincy Brown and Rashida Jones. 3) Wolfgang Puck (left) attends the dinner that featured a personally curated menu for the evening. 4) Michael Snell, Founder of The MJS/Groupe & Jennifer Stroup, Brand Director of Rolls-Royce Beverly Hills. 5) The Rolls-Royce Phantom sits outside Spago in Beverly Hills. 6) Milica Stamenich and Michael Snell add notes of appreciation to Quincy Jones's photo. 7) Quincy receiving a custom decanter of Hennessy Paradis Imperial Cognac. 8) Quincy Jones exits in a Rolls-Royce Phantom.
---