---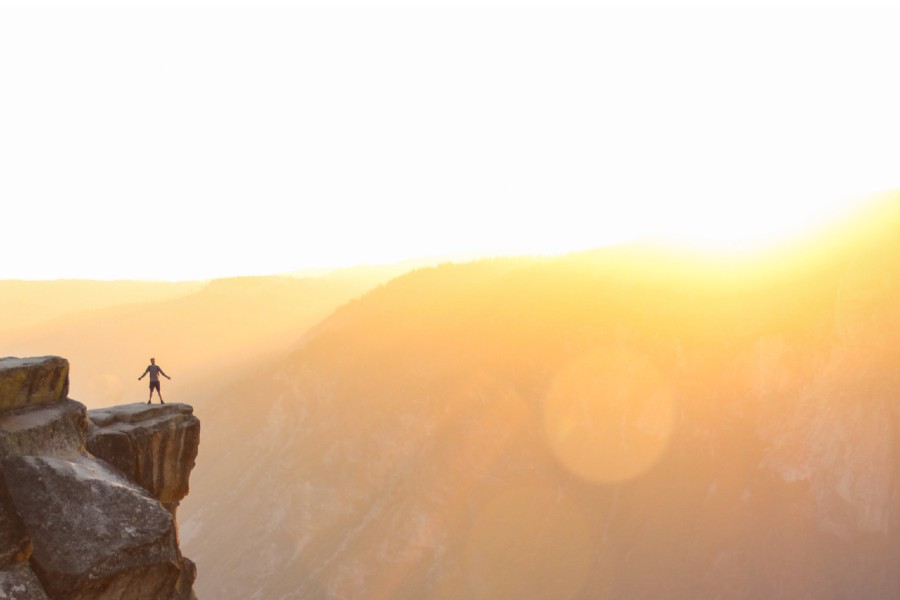 A common expression for many years was "living the good life."
We would say it when referring to our successful and happy friends and even referring to ourselves when asked how we were. 
Living the good life has meant many different things, depending on people's perspectives and values. To some, a good life is having lots of money; to some, it is having a job or career they love; to some, it's the comfort and security of a loving partnership/marriage and children.
What if we were to get outside of the box of our "good life" and, instead, decide it's time to live an eclectic life?
Defining Eclectic
The Collins English Dictionary defines that term as, "deriving ideas, style, or taste from a broad and diverse range of sources."
That's a good start. But if you want to put eclecticism into practice, you have to seek and learn and learn deeply. You need to develop a wide variety of interests that are not interconnected; you need to collect widely diverse experiences, perhaps in areas that are not widely appreciated by your friends and colleagues.
We all have interests and hobbies. But developing an eclectic spirit means we move out of the "comfort zone" of our established skills and talents and move just as deeply into the unknown.
Consider Leonardo da Vinci as a prime example. He was an artist (a painter and sculptor), a musician, an architect, a mathematician, an engineer and inventor, an anatomist, a cartographer, and even a botanist among a few other things.
It Begins With Exploration
You cannot become a Leonardo da Vinci if you do not explore knowledge in fields you have never dipped your toe into.
Suppose you are a student, studying business or engineering. You are in a program of studies with requirements. You join study groups with other students in the same program; you have a social life with other college students too. Now suppose you take a course in creative writing – totally unrelated to your coursework. And in doing so, you find that you have a bit of a flair for writing. And so, you begin to write some poetry. Ultimately, one of your pieces makes it into a student literary publication. Your eclectic spirit has brought you to this – good for you.
Suppose as an adult, you are living the good life according to your definition. Perhaps you have a successful career and a happy marriage. How might you spread your wings into unknown areas? Have you ever explored the LGBTQ community? Not that you may become a practicing member, but maybe you need to understand their lifestyles and challenges. Go out and meet trans people, for example. Hit a gay bar and have conversations with the clientele. Once you have a deeper knowledge, you might just become an ally.
Another way to get out of your comfort box? What do you really know about the homeless population? Perhaps you have dropped some money in a can or box. Have you ever sat and talked with one of them? This might even lead you into a new direction – becoming an advocate for housing, writing a book about their stories, etc.
Maybe you have a specific musical taste. And you have all of your playlists in place so you can enjoy whenever you wish. How much exploration have you done into other musical genres? Make a point of delving into music that has never been your "style." You may very well find other genres that "feed" you.
You've never really been interested in art other than great wall art for your dwelling. How about taking a drawing or painting course? You may discover a hidden talent that you can then pursue as an avocation.
The list could go on and on. But you should make your own list.
Create a Different Bucket List
You may have a bucket list of things you want to do or see. Some of them may even point you to unexplored places. Some may not – they are wish lists of places you want to visit, for example.
See if you can create a bucket list of things that do not relate to your current lifestyle. Were you a terrible math student in school? Taking some math courses now might be placed on that list. Have you ever thought about breaking out of your employment "mode" and becoming an entrepreneur? Do the research, sign up for some online courses in entrepreneurship, and explore products or services you can offer.
Above All, It's Not About Style
Lots of people equate eclecticism with style – clothing, accessories, home décor, and such. Being truly eclectic has nothing to do with physical style. It has everything to do with a spirit of exploration and learning. It means reaching out into areas of life you've never experienced before.
Stretch yourself. And in your waning years, you will be thankful that you did this. Your life will have been richer.
---