---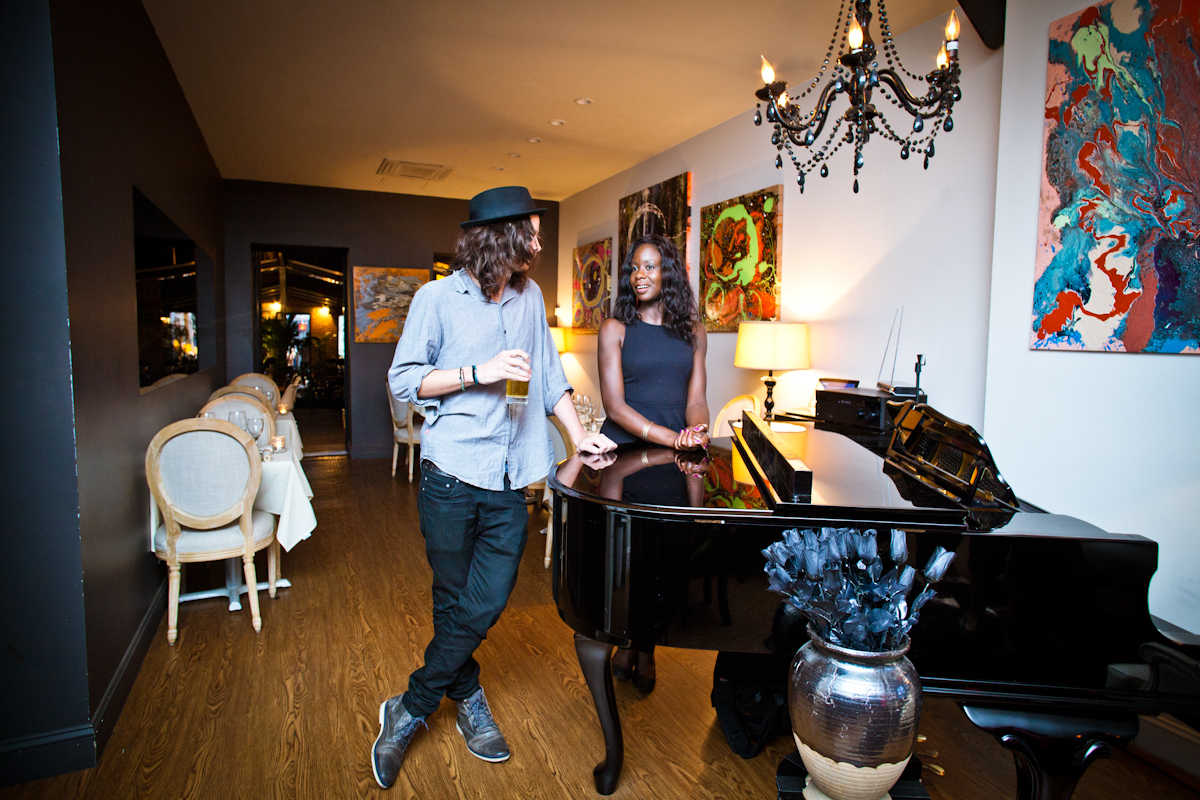 By Dontré Conerly
Among its many attractions, food (great food!) draws busloads to Harlem; the restaurant culture here is prolific. And with the insurgence of top-tier chefs who boast of celebrity status and presidential ties, it's hard to fry your way to the top; even firmly established haunts have fallen midlevel in restaurant rankings.
With each new restaurant opening comes a new cuisine or a re-imagining of historical favorites, and the classic menus at our "old spot" seem staid. But the residents of Harlem know good food and how a place makes them feel, so they don't dole out their approval or their presence lightly. In Chéri, Harlemites have found a place that serves up good food in an atmosphere that makes dining out a joy, and its placement as TripAdvisor's #1 Restaurant in Harlem sends the message that a good restaurant is more than just its food.
Chéri opened on the corner of 122nd Street and Lenox Avenue, fourteen months ago, and brought with it a charm that is familiar and refreshing to Harlem residents. To like Chéri is really an admission of adoration for its owner, Chef Alain Eoche–the two are inextricable. Eoche is written all over the bistro: his staff of pleasant polyglots is convivial and accommodating, bolstering his philosophy that diners be treated as friends and given a warm welcome; he doles out hugs and pleasantries in earnest, entertaining diners in a lavish décor that is an appreciated departure from the classic yellow walls of French bistros, so-tinged as to harken to a time when smoking in French restaurants was de rigueur.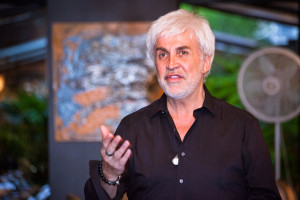 Eoche's diners are guests in his home and it's imperative he serve them good food, in comfort. Beset around a baby grand piano and a decadent nook, complete with oversized leather chairs and a faux fireplace, Chéri truly does extend from Eoche's apartment. In fact, if one makes the short journey from his spacious one bedroom, upstairs, to the restaurant floor, his sudden smiling appearance from the kitchen doorway almost feels as if he's popped out of closet—this is appreciated more when you see he's holding a platter of canapés.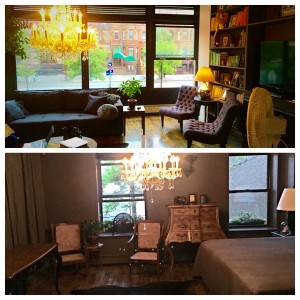 The fact is, it's hard not to like Alain. The gregarious Frenchman loves entertaining and it extends to his food. Crafted in love, Chéri is like one of Eoche's hugs: warm, lingering, and just feels good. His love for his guests is a reciprocal act to the Harlem community, which he says flung open its arms and hugged him right back when he arrived.
"Harlem welcomed me like a member of the family!" He exclaims. "I'm a passionate person who likes to give love," and his love for his guest permeates every aspect of the restaurant.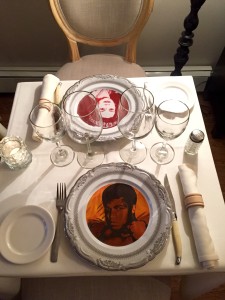 Hyperbolic appreciation of both the restaurant and the owner permeates the reviews left on Trip Advisor, where happy patrons exclaim "[Alain] was fabulous!" or "Must go!" Each review describes a favorite attribute, be it the classic French food (escargot, foie gras), the lively place settings (where pop culture icons are printed on beautiful China plates), or the outdoor patio with its retractable roof; but they all give mention to the man who brought his love to Harlem and served it up in a way that reminds us all what dining out used to be (should be).
Related Articles
---