---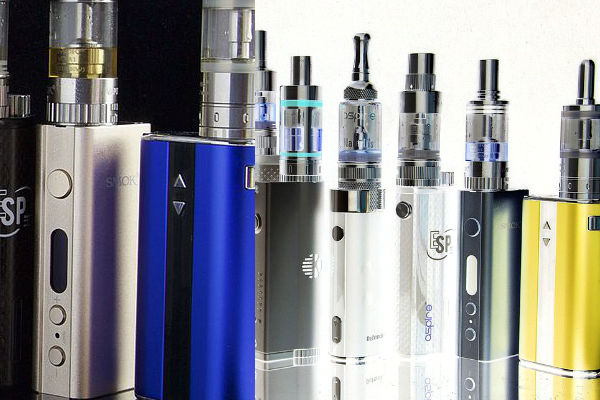 During an interview with CNBC's Carl Quintanilla, Juul CEO Kevin Burns said he would apologize to parents whose children are addicted to Juul e-cigarettes says source.
"First of all, I'd tell them that I'm sorry that their child's using the product," Burns said in a documentary called "Vaporized: America's E-cigarette Addiction," which is set to premiere Monday at 10 p.m. ET.
"It's not intended for them," he added. "I hope there was nothing that we did that made it appealing to them. As a parent of a 16-year-old, I'm sorry for them, and I have empathy for them, in terms of what the challenges they're going through."
Campaign for Tobacco-Free Kids President Matthew Myers called the apology "a deceptive, self-serving gesture by Juul given their complete refusal to take responsibility for creating the youth e-cigarette epidemic."
"It is a blatant attempt to deflect attention from the company's wrongdoing while it opposes meaningful government regulation to prevent it from continuing to addict kids," Myers said in a statement on Monday, according to CNBC.
Juul's role in the teen vaping 'epidemic'
From 2017 to 2018, the number of youth e-cigarette users grew by 1.5 million, according to a survey conducted earlier this year by the Centers for Disease Control and Prevention (CDC).
In April, former FDA Commissioner Scott Gottlieb called out Juul — a dominating force in the e-cigarette industry — for fueling what they have called a teen vaping epidemic. Vaping products manufactured by Juul have been shown to be especially popular among teen users since they come in fruity flavors like fruit, creme, and mango.
"I hope they recognize the problem that's been created has been created largely by their product," Gottlieb told Vox.
Juul has maintained that its intent was never to pull in youth users. To address the issue, the company has taken several actions to curb teen use of its products, including shuttering its social media accounts and eliminating its flavored products.
Controversial marketing campaign
Federal regulators have set out to reduce youth use of e-cigarettes in recent years, but critics say the damage caused by Juul may already have been done. Gottlieb noted that Juul's early marketing campaigns appeared to speak directly to young people.
"If you go back and look at their marketing campaigns from 2015 and 16, it's hard not to look at that marketing and conclude that it's not going to be appealing to a youth, to a teenager," Gottlieb said earlier this year. "It certainly in my view had some impact on creating the problem we have now."
In the upcoming documentary, Burns refutes the claim that Juul's initial marketing campaign had any significant impact on sales.
"When we launched Juul, we had a campaign that was arguably too kind of lifestyle-oriented, too flashy," Burns said. "It lasted less than six months. It was in the early days of the product introduction. We think it had no impact on sales."
Health impact in question
E-cigarette manufacturers have stressed that their products are intended to help adult smokers quit. However, teens have gravitated toward them at a rate that has sparked concern among health officials, who aren't yet sure of the adverse health effects the products could cause down the line.
"Frankly, we don't know [the impact of chronic vaping] today," Burns said. "We have not done the long-term, longitudinal, clinical testing that we need to do."
Additionally, regulators have expressed concern that the rise in e-cigarette could undo progress in reducing rates of tobacco use among minors.
"The skyrocketing growth of young people's e-cigarette use over the past year threatens to erase progress made in reducing youth tobacco use. It's putting a new generation at risk for nicotine addiction," CDC Director Robert Redfield said in a statement published in February.
Juul has said it supports the initiative to raise the minimum smoking age to 21 to prevent minors from buying its products.
---