---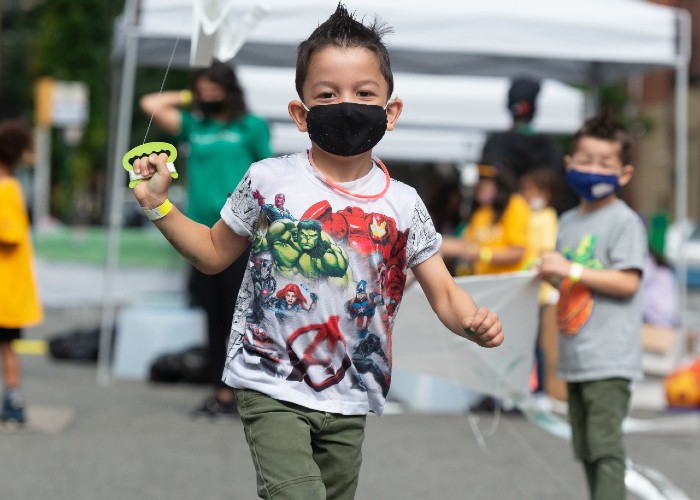 The Fresh Air Fund Summer Spaces program provides fun, free and safe play spaces for New York City children, ages five through 12, at neighborhood-based locations including Harlem.
Children can enjoy safe, supervised outdoor summer activities and laugh, smile, play, and make new friends.
Fresh Air staff supervise arts and crafts, interactive games, STEM activities, and even hula-hoop contests!
All participants and staff are required to be fully vaccinated.
Children will not be required to wear a mask at Summer Spaces, but they can wear a mask if they prefer.
Fresh Air Summer Spaces are taking place in Manhattan, Brooklyn, Queens, and the Bronx.
In Upper Manhattan, Fresh Air Summer Spaces Program is located at West 127th Street from Lenox Avenue to 5th Avenue in Harlem, New York
For more information about details and how to sign up, please visit: https://freshair.org/summer-spaces/
Fresh Air Summer Spaces are open July 5th through August 12th, 2022, although opening and end dates may vary by location.
Children rotate between activity stations on Tuesday through Friday, 9 am to 11: 45 pm and 1:15 pm to 4 pm. Summer Spaces will run in three-week sessions.
Children can sign up for either the morning or afternoon time slot. Limited daily drop-in spots will also be available.
A wide range of fun-filled activities include creative arts and recreation such as making kaleidoscopes, birdhouses, masks, rhythm drums, collages, mobiles and pinwheels, STEM activities, along with sports including basketball and soccer.
Children also play giant board games!
Fresh Air Summer Spaces would not be possible without the support of the local community.
In Summer 2020, the program was created with the very generous support of Bloomberg Philanthropies, Ford Foundation and The JPB Foundation.
The Fresh Air Fund
Since its founding in 1877, The Fresh Air Fund, a not-for-profit youth development organization, has provided free life-changing summer experiences in the outdoors to more than 1.8 million children from New York City's underserved communities.
Young people also participate in year-round leadership, career exploration, and educational programs.
For more information, visit www.FreshAir.org.
---