---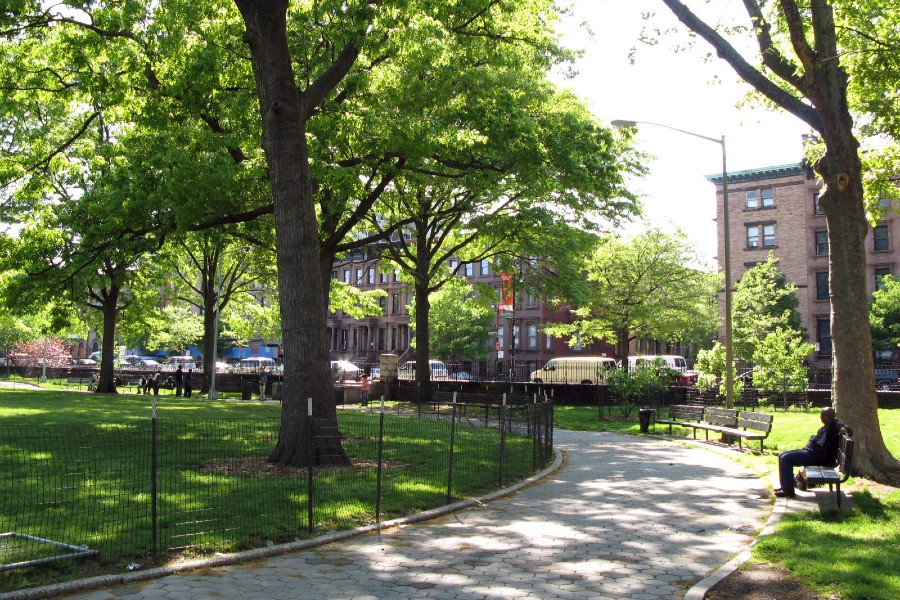 Capital One City Parks Foundation SummerStage, New York City's beloved outdoor performing arts festival, begins their final few performances for the season this week. 
Upcoming free shows in Marcus Garvey Park include on September 27th, 2022, Metropolitan Opera's Opening Night Livestream: "Medea".
The final free performance of the season in Central Park will take place on September 26th with Skip Marley/Marzz/Mannywellz/DJ Noire.
On September 26th, Skip Marley/Marzz/Mannywellz/DJ Noire will come to Central Park for a free show at 7:00 PM ET (doors open at 6:00 PM ET). Chart-topping two-time Grammy©-nominated Skip Marley has ample reason to celebrate.
With the release of his new single "Change" out on April 22nd, produced and co-written by Oscar Holter (The Weeknd, Coldplay, Katy Perry, P!nk,) the feel-good, reggae-tinged track brings all of the positive vibes at a time where the world needs it most.
The release of the new single comes with upcoming tour dates on leg two of the Change tour, making stops in DC, LA, Las Vegas, Austin, and more. The young artist has ridden the wave of success in the past few years, earning his first RIAA Gold certified single for the #1 global smash "Slow Down" with Grammy© Award-winning artist H.E.R.
The news of the Gold certification, which acknowledges sales and streaming equivalents of 500,000 units in the U.S., arrived as Tuff Gong/Island Records released a special one-year anniversary expanded limited edition vinyl LP of HIGHER PLACE (released September 10th), his debut EP originally released August 28th, 2020.
The singer-songwriter's most recent single "Vibe," featuring Popcaan was released on October 1, 2021. The track was met with high praise, with Billboard stating: "The song is a pulsating, hip-swaying offering…" More information at: https://cityparksfoundation.org/events/skip-marley/?date=20220926
On September 27th, Metropolitan Opera's Opening Night Livestream: "Medea" will come to Marcus Garvey Park for a free show at 6:00 PM ET (doors open at 5:00 PM ET). The Metropolitan Opera opens its 2022–23 season with the company premiere of Cherubini's masterpiece Medea Tuesday, September 27, 2022.
Following triumphant performances at the Met as some of the repertory's most dramatic heroines, Sondra Radvanovsky sings Medea for the first time, taking on the tour-de-force role made famous by Maria Callas.
A live simulcast of the opening night performance on Tuesday, September 27 at 6:00 pm ET will be presented free to the public in Harlem's Marcus Garvey Park for the second year, in partnership with Capital One City Parks Foundation SummerStage and NYC Parks.
In this fiery retelling of the Greek myth, the sorceress Medea embodies the archetype of a woman betrayed by powerful men and shunned by society. She embraces her rage, in the end murdering her two children as a supreme act of vengeance against her faithless lover Giasone, their father. More information at: https://cityparksfoundation.org/events/medea/?date=20220927 
On October 1st, produced by The Bowery, Cigarettes After Sex will come to Central Park for a ticketed benefit show at 7:00 PM ET (doors open at 6:00 PM ET). The music of Cigarettes After Sex invokes not only the powerful feelings of euphoria inherent in the band's name itself, but somehow manages to recreate emotions found only in the most romantic of movies; immersive, achingly nostalgic, thoroughly transporting, and intensely visual.
It's these powerful and unique qualities that have enabled the love songs of Cigarettes After Sex to reverberate across countless countries and excite the most devoted kind of following. The band's catalog has sold over 2.5 million records to date, amassing 1.8 billion Spotify streams, over 8.5 million monthly listeners, and 585 million+ YouTube streams.
The band's list of on-the-record fans includes everyone from Taylor Swift, Kylie Jenner, David Lynch, Lana Del Rey, Françoise Hardy, Lily Allen, Busy Philipps, and more. They've been featured in Vice Noisey, V Magazine, Interview, and NPR's Tiny Desk, and their music has appeared in The Handmaid's Tale, Killing Eve, and Ralph Lauren ads.
This show is SOLD OUT. More information at: https://cityparksfoundation.org/events/cigarettes-after-sex/?date=20221001
Capital One is the title sponsor of Capital One City Parks Foundation SummerStage. Supporting Sponsors include iStar, National Grid, Subaru, Bloomberg Philanthropies, BABE, Sixpoint, Fiddlehead, Wolffer Cider, Two Robbers Seltzer, and Lewis Brisbois.
Generous private support for SummerStage is provided by The Thompson Family Foundation, The Jaharis Family Foundation, Howard Gilman Foundation, Con Edison's Arts Al Fresco Series, Mertz Gilmore Foundation, FACE Foundation, The Shubert Organization, J.E. & Z.B. Butler Foundation, Garcia Family Foundation, The Hyde and Watson Foundation, the Mid Atlantic Arts Foundation, and the Omomuki Foundation.
This program is also supported, in part, by public funds from the National Endowment for the Arts; the New York City Department of Cultural Affairs, in partnership with the City Council; the New York State Council on the Arts with the support of the Office of the Governor and the New York State Legislature; the Consulate General of Brazil.
Additional support is generously provided by our dedicated festival audience and SummerStage Members. Additional benefit shows produced by The Bowery Presents. 
In all of its programming and activities, City Parks Foundation partners with the New York City Department of Parks & Recreation to improve neighborhood parks and the communities they serve. 
City Parks Foundation
At City Parks Foundation, we are dedicated to invigorating and transforming parks into dynamic, vibrant centers of urban life through sports, arts, community building and
education programs for all New Yorkers. Our programs — located in hundreds of parks, recreation centers and public schools across New York City — reach thousands of people each year. Our ethos is simple: thriving parks mean thriving communities.
SummerStage 
Capital One City Parks Foundation SummerStage is one of New York's most beloved, broadly accessible, free outdoor performing arts festivals. SummerStage presents free concerts in parks throughout the five boroughs. With performances in genres that represent the cultural fabric of New York City ranging from jazz, hip hop, Latin, global, indie and contemporary dance, SummerStage fills a vital niche in New York City's summer arts festival landscape. Since its inception nearly 40 years ago, more than six million people from New York City and around the world have enjoyed SummerStage. In 2020, Capital One City Parks Foundation SummerStage Anywhere was launched in response to the global pandemic, presenting free digital performances, spanning all genres, available to viewers around the world.
Capital One 
Capital One Financial Corporation (www.capitalone.com) is a financial holding company whose subsidiaries, which include Capital One, N.A., and Capital One Bank (USA), N.A., had $311.0 billion in deposits and $432.4 billion in total assets as of December 31, 2021. Headquartered in McLean, Virginia, Capital One offers a broad spectrum of financial products and services to consumers, small businesses and commercial clients through a variety of channels. Capital One, N.A. has branches located primarily in New York, Louisiana, Texas, Maryland, Virginia, New Jersey and the District of Columbia. A Fortune 500 company, Capital One trades on the New York Stock Exchange under the symbol "COF" and is included in the S&P 100 index.
---