---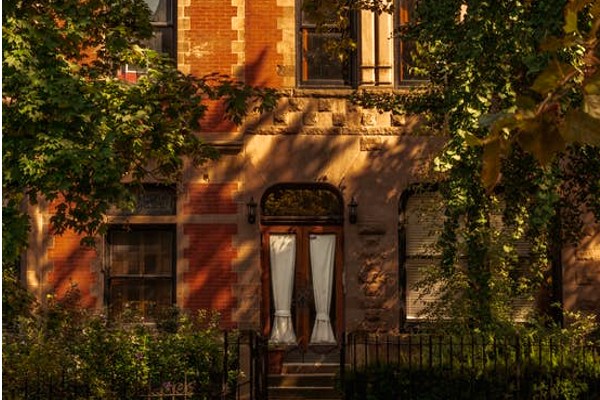 Finding an affordable apartment in New York City has never been easy.
But, with rents about 40 percent more than the same time last year – and continuing to rise — it is more challenging than ever.
According to The New York Times, rent increases impact New Yorkers especially hard because two-thirds of residents rent their homes. That percentage is two times the national average.
With those kinds of numbers, someone looking for an apartment in New York needs to be ready to jump on a dwelling that meets their needs. And that means having all your paperwork in order.
But what is necessary for a rental application in New York, and is it hard to get approved? Whether you're a first-time renter or someone looking for better digs in the Big Apple, this article offers an overview of what you need for the rental process in New York City.
Landlord Rules for Tenants in New York
Although rules may vary based on individual owners and different buildings, most New York landlords require the following:
Proof of income. It's standard policy for New York landlords to apply "the 40x rule" to determine a prospective tenant's ability to pay the rent. This rule means that an applicant's annual gross income should be at least 40 times the monthly rental price.
For a one-bedroom apartment at Manhattan's spring 2022 median price, the 40x rule means a renter must have an income of at least $159,800. In Brooklyn, where the average one-bedroom apartment rental was $2,900 a month in mid-2022, an income of more than $116,000 is needed to qualify.
Stable employment history. In addition to your three most recent payment stubs, the landlord will look for a secure employment track record. An employment verification letter, along with employer references, will show you will be a reliable tenant. The letter should be written and signed on the company letterhead and include your job title, job function, salary, and length of employment.
Good credit score. The landlord will obtain your credit score and history from a third-party credit service to help determine if you will pay on time and for the full length of the lease.
Most New York City landlords are looking for a minimum credit score in the 650 to 700 range. If you don't have established credit or have a low score, you can provide a guarantor on your application. This individual agrees to pay your rent if you are unable to do so.
For more on credit scores and how you can find out information about your score, visit freecreditreport.com or usa.gov/credit-reports.
Social Security Number. You will need to provide your Social Security Number (or, in some cases, a copy of your Social Security Card) on the rental application. If you don't have one, you will need a guarantor for your lease.
Bank statements. As another way to verify your ability to pay rent, you will need to provide your three most recent bank statements.
Tax returns. Be prepared to provide the landlord with copies of your last IRS return, including the W2 or 1099 form.
Photo ID. The landlord may want copies of two forms of photo identification. Your driver's license, school or employment ID, or passport will suffice. However, by law, the landlord cannot require a government-issued photo ID.
Application fee. According to the law, a New York City landlord may charge a fee no greater than $20 to cover the cost of background and credit checks that are part of the application process.
What to Do if You Are Approved
In the event your application is approved quickly, it is a good idea to have the first month's rent and security deposit ready and available at the time you complete your application. New York landlords may not charge more than one month's rent as a security deposit.
When you are hunting for an apartment in New York City, competition can be fierce. That's why it is essential to have the components of your application ready to offer to the landlord at the time of application. You don't want to lose a great place to live because you forgot your photo ID or bank statements.
In many cases, you can complete the application process online. However, you still must pay strict attention to details. For example, double-check that all documents that require a signature are signed.
To protect yourself, confirm the identity of all recipients of your documents before sending them. You can remove your account number from your bank statements as an added safeguard.
What Can a Landlord Not Ask?
Finally, it is just as important to know what a landlord cannot ask you as what they can ask you on a rental application. According to New York fair housing laws, it is discriminatory for a landlord to ask about any of the following questions:
Are you disabled?
What is your age?
What is your religion?
Where were you born?
What is your race?
What is your sexual identity?
Are you married?
If you suspect a fair housing violation in your application, you should contact the New York City Human Rights Commission.
Sources
https://www.nytimes.com/2022/05/28/nyregion/apartment-hunting-tips.html
https://www.cityrealty.com/nyc/market-insight/resources-and-guides/renters-guide
https://www.propertynest.com/blog/credit-score/credit-score-rent-apartment-new-york/
https://qz.com/2172884/good-luck-finding-a-one-bedroom-in-nyc-if-you-dont-make-155k/
https://www1.nyc.gov/site/fairhousing/rights-responsibilities/tenant-selection.page
https://streeteasy.com/blog/what-you-need-to-rent-an-apartment-in-nyc/
Related Articles
---