---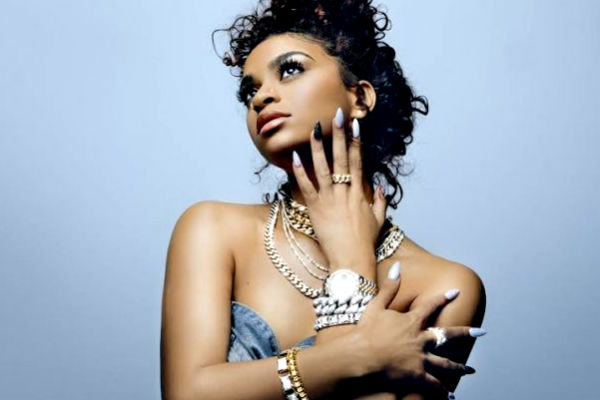 Every few years, a new artist emerges from Harlem, ready to take on the rap world: The Diplomats, A$AP Mob, Azealia Banks, Dave East. In 2018, that spotlight belongs to Melii. The 20-year-old rapper got her start posting music online before her viral take on Cardi B's "Bodak Yellow" led to a record deal with Interscope last December.
Melii's popularity also got a boost from none other than Rihanna, who shared the rapper's aggressive "Icey" single during a Fenty Beauty product preview on Instagram in May. While Melii says she misses her mom's Dominican cooking and her local Chinese food spots when she's on the road promoting and performing, she finds comfort in knowing that her hometown friends haven't turned their back on her. "People get it fucked up about the projects," she explains. "Whenever I go back to Lincoln [in East Harlem], they always sitting on the steps outside and showing me love."
Now, she's prepping her debut project, Phases, which will be arriving this fall. To tide over her fans — the "Melii Mob," as she refers to them — she's been steadily putting out tracks that showcase her versatility, whether it's dominating a horror movie-worthy beat on "Balling" to showing off her vulnerable side (and her singing abilities) on "BK Woe."
"Phases is a person waiting on the bus stop like, 'Where's the bus?'" she explains. "But the album will be an introduction to Melii, all the different characters I have and phases I've went through." Below, Melii tells Billboard about growing up in the projects, her love for Nicki Minaj and her hilarious reaction to Rihanna posting her song.
Read the interview on Billboard here.
---