---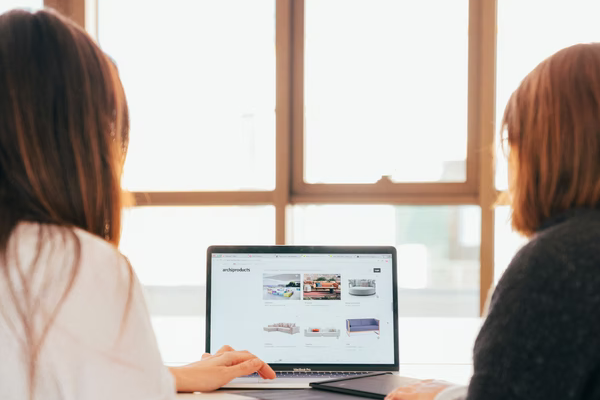 It's a well-known fact that only 10% of startups succeed. There is a constant battle between eCommerce brands, both big and small, to win the undying affection of the awaiting consumers. Is it easy? Not when in 2020, 12,490 people started an eCommerce business. Below, we will discuss some of the things big eCommerce brands did to find their success.
Created The Perfect Shopping Platform
Any eCommerce brand needs the perfect shopping platform to sell products from. There are an estimated 12-14 million global eCommerce websites – all with their faults and perks. eCommerce stands for commercial transactions completed over the internet, so you need a professional space to do so. The basics of how to sell online will often discuss the user experience and how essential a responsive and eye-catching website is and dropshipping.
Luckily, website templates such as WIX now make it easier than ever before to set up an eCommerce website online. There are a few essential things to consider, and the first is how responsive your design is. What that means is how your website reacts on different devices. Currently, over half of all internet browsing happens on a mobile device, and 72% of people want mobile-friendly website designs.
Another important consideration is the consumer shopping cart. A fluid design, professional images, and eye-catching product descriptions will help website traffic convert into customers, yet 69.57% of shopping carts are abandoned. To prevent this, optimize your shopping carts to attempt to reduce the number of shopping baskets lost. You can do so by creating push notifications, retargeting ads, including product pictures at the checkout, the list could go on. Check out this article for more tips.
Pick The Perfect Products
You could have the best website in the world, but without the right products, there's no way of converting traffic into leads. The issue is there are already many big players in the eCommerce game, such as Amazon that has the devotion of 200 million Amazon Prime subscription members. You don't want to pick a product already selling across every mainstream eCommerce site, such as books or toys. The big players in the game dominate these product niches.
The sweet spot is finding a specific item that you know will appeal to a target audience. A great place to start is thinking about the products you think people close to you will buy, as they're a great source of initial product marketing. You can also check out social selling points such as Pinterest or Instagram for inspiration.
The FM Perfume products mainly advertised through Instagram or Facebook are the perfect example of finding a gap in the eCommerce market. They knew some people couldn't afford the retail prices of official perfume brands, so they made near-exact replicas and sold them for a fraction of the price.
Most recently, they've introduced dropshipping eCommerce websites, so you don't have to order through reps on Instagram. It's a great business model to follow.
Top-Notch Customer Support
Top-notch customer support is essential. 58% of consumers will cease doing business because of a poor customer support experience. You know yourself that if you experience poor customer support, it instantly puts you off the brand – especially if the person on the other end is rude.
Focus on customer support by considering a live chat service on your website, giving consumers almost instant access to support. Some 73% of consumers reported a live chat service to be their ideal way of contacting a business. And a study found that consumers are far more likely to trust a business that's easy to contact.
Why is it so popular? People want what they want when they want it. The modern-day consumer doesn't have time to wait a day or two for an email reply or sit in a long queue on the phone to customer support.
Competitor and Market Research
Researching competitors and the market is integral to the success of a business, whether eCommerce or not. Research gives you an idea of the current market based on the products you want to sell. There are a few things you could research:
What business model are they using?
Do they sell just one product?
How active are their social media channels?
What audience are they targeting?
How do they market their products?
The more you can understand about a successful eCommerce store, the more you have to reference back to. To carry out competitor and market research, spend time going through eCommerce stores and understand their whole operation. You might even want to purchase a product to experience what a consumer would from start to finish.
Explore the booming world of online retail and learn how offering personalized apparel for e-commerce can be a game-changer for your business. Discover the untapped potential of custom clothing and unlock new opportunities for growth.
Although the eCommerce market is heavily saturated, that's not necessarily a bad thing. The eCommerce market is so saturated because of the demands of the modern world and modern-day shopping. There's still a gap in the market, so what would you sell?
---