---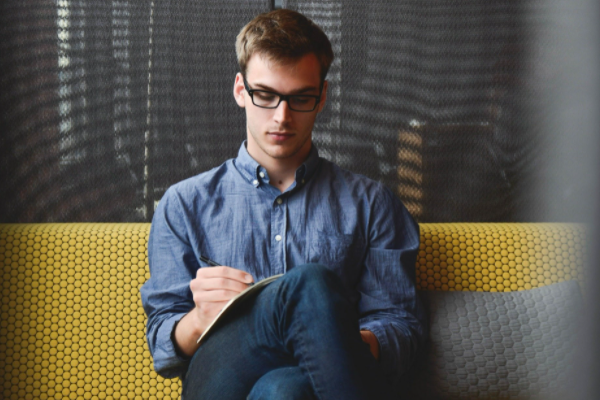 Planning is the most important part of any business. It is what sets your goals and strategies for achieving success. 
Planning will help you to analyze, decide, and plan how to implement those goals so that you can achieve them. When it comes down to it, planning is a crucial step for your business to succeed.
This blog post will give you some tips to ensure that your business is as successful as possible. Check on the list below.
Create a Business Plan
What is a business plan, you might ask? A business plan is an important document that outlines your goals and strategies for achieving success. It will help you to understand how the company functions from top to bottom. If written correctly, it should be able to shut down any skeptic's arguments against starting or investing in your small business venture by providing facts and figures.
For a business to succeed, it must have a plan. Your business plan is essentially your map to success, so you must follow the directions for them to be successful! Don't forget about future funding when creating your business plan.
Work with Experts
Experts are people who have experience, knowledge, and skills in a specific area. It's important to work with experts because they can help you reach your goals faster than if you were trying to do it independently. With advanced technology, you can work with experts online for the success of your business. This online platform takes care of accounting and manages your company, ensuring everything is running smoothly and you can save money. As a business owner, you need such services for your business to thrive. 
Working with experts is a great way for your business to succeed because they have the knowledge, skills, and experience in their specific area that it takes a lot of time for a newbie entrepreneur to learn on their own. It saves you valuable time!
Know Your Goals and Work to Achieve Them
Your goals should be specific and measurable. They need to truly set apart your business from the rest of them out there for you to stand a chance at succeeding. Don't just write down some generic, vague goal that doesn't really give you an idea about what direction your company is going or where it will end up!
Be specific with the goals of your business and ensure they are measurable by creating a timeline for when you want to achieve them. This way, there is no confusion about what needs to be done first for success!
Find a Mentor or Coach
A mentor or coach will give you advice and guidance on how to achieve your goals best. They have already walked in your shoes so they shouldn't be too difficult to find! A good way to find a mentor/coach is by asking successful people, whether it's an entrepreneur or somebody with experience in the industry of your business.
Finding a mentor or coach is an important step for your business to succeed because they can help you find the right direction and ensure that your goals are achieved! This way, nobody gets lost at any point in time during the creation of your company; it's all mapped out ahead of time with proper guidance along the way.
Network, Network, Network! 
Networking is all about getting to know people, which will help you in your company. You must surround yourself with the right crowd of business-oriented individuals because they can give referrals and even act as customers themselves!
It's also helpful for networking purposes if you join organizations or groups related to your industry; this way, you can get to know people and introduce your business when the time is right.
Networking with others to benefit from their connections, expertise, knowledge, and skills can help you reach success faster than trying to do it all by yourself! Don't forget that business networking is a two-way street, so be sure that you are helping them out too because it will benefit both in the long run.
Be Prepared for Anything
At times, businesses are unpredictable, and it's important to be prepared for anything that may come your way. It's a good idea to have an emergency fund if things don't go as planned.
An emergency fund is money set aside for those unforeseen circumstances that can pop up during the course of your business, such as lack of funding or having too much! This could be as simple as a broken-down car to something more serious such as an illness.
Having an emergency fund can help you succeed in your business because it can help you overcome these unforeseen circumstances that may leave you in a bind. This way, the success of your company doesn't take any turn for the worse!
Successful business planning is the key to achieving your goals on time. You must create specific, measurable goals and map out how they will be achieved ahead of time. This way, there are no surprises along the road to success! Along with this, it can help immensely if you have an expert mentor or coach guiding you through everything (and that networking with others can be beneficial to everyone involved). Finally, it would be best if you were prepared for anything because of the unpredictable nature of businesses. With these tips, your business is sure to succeed!
---