---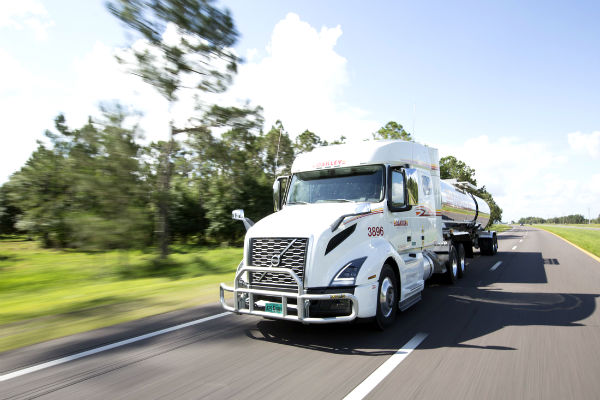 Trucking may not immediately feel like a sector that can vastly benefit from incorporating the latest technology, but in truth, the survival of a modern trucking business pretty much depends on it! In a highly competitive and somewhat risky line of work, not having the slightest edge that everyone else has will eventually run you out of business.
Trucks are, after all, a part of supply chain management, which is a sector that wouldn't be anywhere as efficient as it is today without assistance from the latest digital and cloud technology. So, for those that own a trucking fleet of any size, the following should be of particular importance.

You Don't Have to Buy a New Truck to Use New Technology
Whether it's a GPS system with real-time traffic and rerouting facilities or a set of HD dashcams almost all tech is compatible with existing trucks. Invest in used but well maintained commercial trucks for sale, and you will have enough leftover capital in your hands to properly equip the entire fleet with all the tech it needs. This will take care of the budgeting concerns which new startups in the trucking sector will likely be worried about, or at least a large portion of it anyway.

GPS Systems with Dynamic Routing
What exactly is dynamic routing? It's when your GPS system is advanced enough to gather real-time weather/traffic info from the web and via satellite imaging, only to then use the in-built AI in routing/rerouting the fleet from point to point, via the shortest and safest routes. The impact of a dynamic GPS system is tremendous as it will streamline delivery times in every trip.

Sophisticated Driver Scorecards
The concept itself is almost as old as the trucking business itself, but modern digital innovations add the following benefits to the traditional method of keeping truck drivers in good on-road behavior:
Helps in monitoring and improving fuel efficiency
Provides transmission shifting data to both drivers and managers for better performance coaching
Coaching suggestions by the AI to improve every driver's scorecard
ELD
An ELD, or an electronic logging device, is a legal mandate in the US, so this one isn't even optional! It's basically an electronic device that measures HOS, or hours of service, provided by a truck driver, and if the legal restrictions are not maintained, it could result in massive fines (as of December 2018).  To find out more about the ELD based HOS requirements, visit the official FMCSA website's page that enlists all the necessary details.
From a safety and legal compliance to productivity and cost-efficiency, any and all aspects of managing a fleet stand to be improved by the introduction of appropriate tech in hardware and software. Now, the budget can be a concern, as making upgrades will not be cheap, especially if your fleet is particularly large. In that case, it's better to create a list of priorities for necessary tech improvements and check it off in your own time.
---