---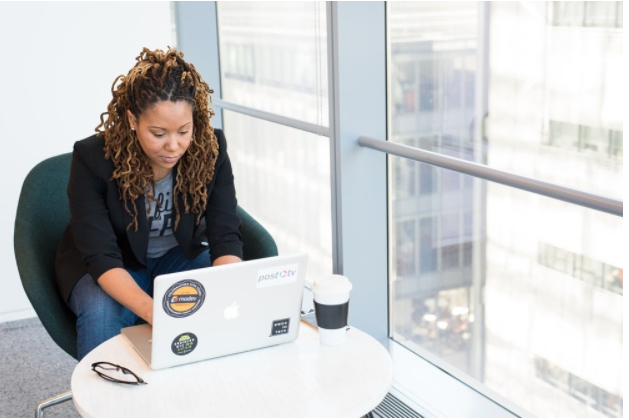 Contrary to popular belief, your fitness journey does not start and finish with your workout routine. Instead, it is an amalgamation of everything in your life. 
Considering that most people will spend the majority of their time at the office, especially with things getting back to normality, you can look for ways to stay healthy even when in front of your computer or at a desk. 
How can you make the most of your time at work and ensure a healthy experience from the moment you clock in until the moment you leave? Think about these ideas to help you reduce discomfort, injuries, and stress while you're working. 
Start Your Day Right 
Being healthy at work does not start when you walk into the office. Instead, you can start making significant steps towards better office health the moment you wake up, and some would even say that the secret to starting your day the right way is getting everything ready the night before. 
No one likes to rush first thing in the morning, especially during the winter where it's far too cold to get out of bed. So, getting your lunch and outfit ready before going to sleep means you can make the most of a few extra minutes under the covers. 
You won't need to leap out of bed and start your day all flustered, and this will put you in the right frame of mind to get into the office and hit the ground running. 
Get Comfortable 
Comfort is an understated element of a successful and healthy day at work. If you work from home, you may be sitting on the sofa or at the dining room table, hunched over awkwardly. While this works for a while, it's not a permanent solution and it can severely affect your posture which will directly hinder concentration. 
Therefore, think about investing in comfortable office furniture. A supportive office chair or even an adjustable standing desk Ergon Life will give you multiple options in how you get your work done. This enables you to sit or stand up straight, which prevents pressure on your shoulders or lower back. 
It might not seem like a huge deal, but even a week trying this will feel like a world of difference. 
Stay Hydrated
You already know the importance of hydration, and while drinking plenty of water might feel like it will disrupt your flow by running to the bathroom every hour, it will help keep your focus and maintain your energy levels, which is ideal for the post-lunch slump you tend to feel.
Besides keeping you engaged in your work, drinking enough water will also keep you from snacking aimlessly throughout the day. If you're trying to cut down on sugary or salty snacks, staying hydrated is the way forward. 
Often, you are simply thirsty when you think you're hungry, so keep a bottle of water close by and take a drink whenever you feel like you could snack on something. 
Give Yourself a Break
Humans were not designed to work for eight hours straight, and anyone who thinks otherwise has never needed to sit at a desk or work with heavy machinery all day long. 
There are differing opinions on the optimal amount of time that people should work, with some believing 25 minutes with a five-minute break is suitable, and others considering longer.
It doesn't really matter, but it's still important to take breaks and realign your focus. This gives you the chance to clear your mind and will keep you feeling good about any work or projects so you don't begin to resent them. 
Move Around 
Similarly, you should also take the chance to move around. Too many people have ideas about getting up from their desks leftover from school. Back then, you were forced to stay in your seat for the entire day, but this isn't suitable. 
Forcing people to stay in one place means they will get restless and fidgety. They won't be able to focus on the task at hand, and this means their productivity will plummet as they look for something else to stimulate them.
Therefore, you should take every opportunity to get up from your desk and move around as much as you can. You should still do your work, of course, but taking a walk at lunch will allow you to stretch your legs and you can get some fresh air, too. 
Force Yourself to Exercise 
You will likely get to the end of the day and feel too tired to workout. This is a perfectly natural issue, but it can hinder your overall health if you opt to go home after work rather than go to the gym.
You don't need to just workout after your office hours are over, though. Smart professionals will look for any opportunity to exercise, whether before work or over their lunch hour. You can even try to squeeze in little exercises throughout the day, such as pushups in between projects or under-desk ellipticals that keep you active while you're sitting down.  
Recognize Burnout 
Burnout can happen to anyone, even if you don't think you work very hard. Recognizing the five stages of burnout will go a long way towards knowing when to slow down and give yourself a break from the hustle. 
This break might not feel convenient for your manager or your team, but this is all about you staying healthy at the office. If you need to take a step back, then go for it. This step back doesn't need to be something huge, and you could get away with taking an hour away from everything and then coming back refreshed. 
Good Health 
Whether you're back in the office proper or are still enjoying the freedom of working from home, you mustn't ignore the multitude of ways to make sure you stay healthy. From something as simple as fixing your posture to making sure you can stop yourself from working too hard, you'll find that work is a little more bearable, and you will still have enough energy to do whatever you want at the end of the day.
---