---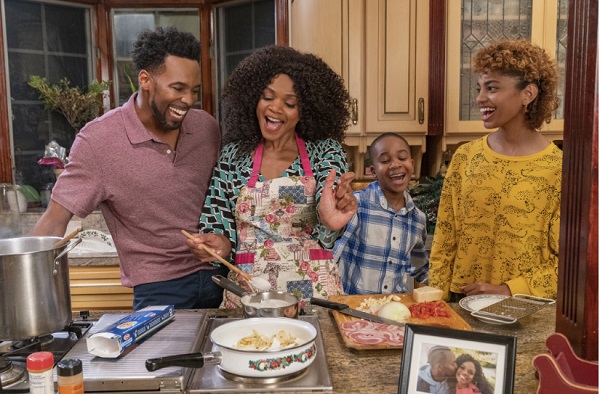 Are you a social animal like me? Who just won't let go of any occasion of socializing with people? As Christmas is coming closer are you feeling that gloomy feeling because this time Christmas won't be the same due to the Covid-19 lockdown? Are you feeling depressed? Don't, because even though Santa might not visit this year, you can make this year's Christmas totally magical and different!
Here Are Six Activities to Make Christmas Special!
You can still spend Christmas with all its charm despite the lockdown! Check out the activities mentioned below:
Virtually Connect to Your Family: Missing Uncle Joe's comical presence that makes everyone having fits of laughter? It's okay if you can't physically meet your friends and family members. You all can connect via Skype, Zoom or Google Meet. Of course, this will be different but it'll do the job! In fact, it can be better if you schedule a time with all your friends and family members so that everyone can talk simultaneously and see each other! This will be so much better as every Christmas someone is missing or joins in late when everyone is about to leave… Just like my cousin Lia, we call her lazy Lia for this very reason! Yes it's all going to feel very different, but it's important to embrace the new normal and do things differently
Play Quizzes and Family Games Virtually: Now that you have the entire family on the screen and everyone's done with the small talk, it's time to indulge in playing quizzes or games like Christmas Charades or Christmas Carol Bingo. This will keep everyone involved and excited and will keep the awkwardness at bay. Personally I just totally love playing Christmas Charades, it's so much fun trying to figure out what the other person has in their mind and when my time comes I'm all 007 James Bond trying my best to come up with something no one can guess. Lol.
Watch Christmas Classics Together: Okay so this might be the 100th time that you're watching a Christmas Classic like Home Alone or A Christmas Carol but it is so much fun isn't it? The nostalgia attached to these films makes for a perfect Christmas family watch! So sit together and watch some Christmas movies together and keep the phones away! Remember it's family time! Or maybe you can watch the newer Christmas movies like Happiest Season (it has Kate Winslet! So it's going to be awesome!) Or Christmas on the Square. In fact, you can even use a Netflix VPN to change regions and enjoy content from different Netflix libraries.
Involve Everyone in Preparing the Dinner: This year, involve everyone in preparing the Christmas dinner! Yep all of the family in the kitchen, let your kids YouTube cooking tutorials and prepare the Christmas pudding. You can overlook and guide them if they're small or perhaps maybe even involve them in the main Christmas dinner charm that is preparing the Turkey! After all, Christmas is all about spending time together with the family isn't it? Maybe there's a potential professional chef in the family and you just don't know it yet, get together and prepare the meal, who knows the next Gordon Ramsay could be your little son!!
Send Baked Items to Friends and Family: So what if you can't meet your loved ones this year? Everyone loves the cupcakes you make and even if they haven't said it yet, they probably wait the entire year for your handmade cupcakes. You can at least send them something to get the Christmas feels. Bake those cupcakes or cookies you're famous for in your family and send them. Give your loved ones a surprise this time with your specialty and spread the warmth this Christmas! Remember you're not just sending the cupcakes, you're sending the Love! Your friends and family will totally love this unexpected surprise and remember it forever!
Prepare Christmas Care Packages For The Homeless: Now this is something awesome you can do this year as you'll have a lot of time at home. Prepare small gift packs for the homeless, including a muffler as the winters are getting colder, pack in some dry fruits, some sweet Christmas treats, and a sealed meal with a disposable plate and cutlery. Try to pack Turkey as it goes with the festive feels but if you feel it's getting too messy, you can always cook something else. Once you're done preparing the packs, put on your mask to stay safe from any Covid-19 and go out on a walk to distribute it amongst the less fortunate.
---