---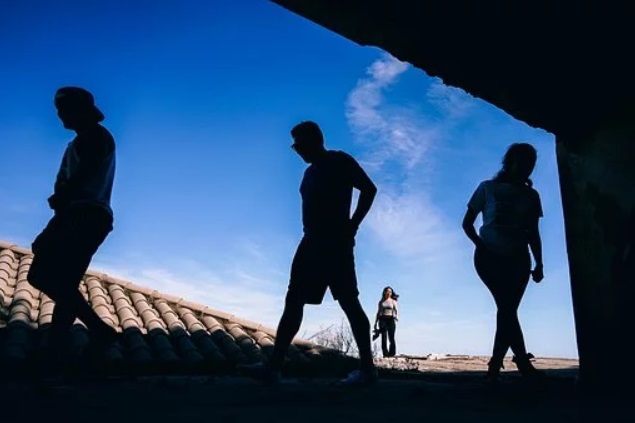 By Bretton Love
It's fair to say that the ongoing COVID-19 outbreak has taken the world by surprise. Everywhere economies are slowing down, stores are closing, and our social lives are quickly coming to a halt. To contain the spread of this global pandemic, governments are taking strong preventive measures such as limiting travel, locking down borders, and enforcing curfews and quarantines. And this might just be the beginning. Now, you're probably among the millions of people who are forced to stay home, practicing physical—and not just social— distancing.
To lift your spirits, we've gathered some fun ways to bond with your friends and keep you entertained throughout this period of self-isolation.
Stay connected via social media
While viruses usually affect more computers than people nowadays, it's a good thing that we still have access to the internet under these circumstances. Because our laptops, smartphones, and tablets have become such essential companions, now is the ideal time to stop feeling guilty about spending so much time online! Take advantage of your presence on WhatsApp, Facebook, Twitter, Instagram, and Snapchat to converse and keep in touch with your loved ones, update each other, send memes, make them laugh with quirky filters, and more.
Play your favorite multiplayer games
In a similar vein, modern technology allows us to stay entertained for hours on end from the comfort of our own sofas. If you're a video game aficionado, use this time at home to foster the team spirit and challenge your friends to a multiplayer online game. Alternatively, seeing as Scrabble and other word puzzles apps are growing increasingly popular, you can play with them to see who's the real word master. You can find out more on how to win every time by using an online unscrambler tool. This way, you will not only will you come out on top, but you will also expand your vocabulary and strengthen your problem-solving skills while showcasing your competitive edge.
Take part in virtual hangout sessions
Because friends are an important part of our lives, we naturally start to miss them whenever we're kept apart for an extended period of time. Then again, the technology always seems to come to the rescue! To break the solitude and promote togetherness, reach out to your loved ones through chatting apps and invite them to have a group video call using platforms like Zoom, Facetime, or Skype. Once everyone is logged in, all of you will feel as though you've never left each other. These distance hangout sessions will surely make for some amusing anecdotes in the future!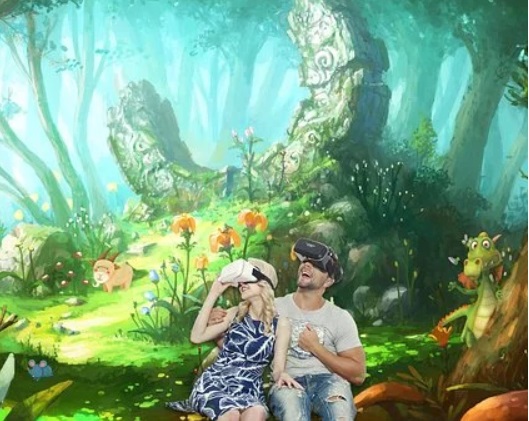 Organize an online viewing party
Now, despite movie theatres being closed due to the lockdown, who said you weren't able to watch a good film or a new TV show episode with your favorite companions? Much like a traditional and cozy movie night, you can organize a virtual viewing party to bring your friends together. However, this does require some preparation. Start by choosing content that is easily accessible and that will keep everyone engaged (comedy is a great choice) and set a date and a time. Next, make sure everyone is joined in on the same video conferencing app. Prepare your popcorn and some drinks, launch the movie in sync, and enjoy!
Share literally anything
More than ever, this quarantine situation is an ideal opportunity to get closer to those who matter to you. Whether it's done via phone, texting, or video call, the act of sharing interests, knowledge, or tips on how to pass the time alone, is highly comforting and therapeutic. Have you recently watched a movie or a show that you've loved? Recommend it! Perhaps even a book? Talk to them about it and tell them how it made you feel. You might have even tried a new cooking or baking recipe that you think they will enjoy themselves. If you're feeling self-reflective and philosophical, engage them in a debate about the nature of the universe, the evolution of mankind, the current state of the world, or whatever topic interests you.
Make future plans
Last but not least, and even though no one truly knows how long this pandemic will last, start thinking about what you would want to do with your friends after the quarantine. Whether it's a lunch date, traveling together, volunteering, or enrolling in a class to learn a skill or a craft, planning for the future is a great way to bond and take your mind off things.
Ultimately, we all need to make the best out of this difficult Coronavirus situation. Although being confined at home for our own safety is not an easy thing, you can count on your beloved friends—and vice versa—to enjoy each other's virtual company until the storm passes!
---