---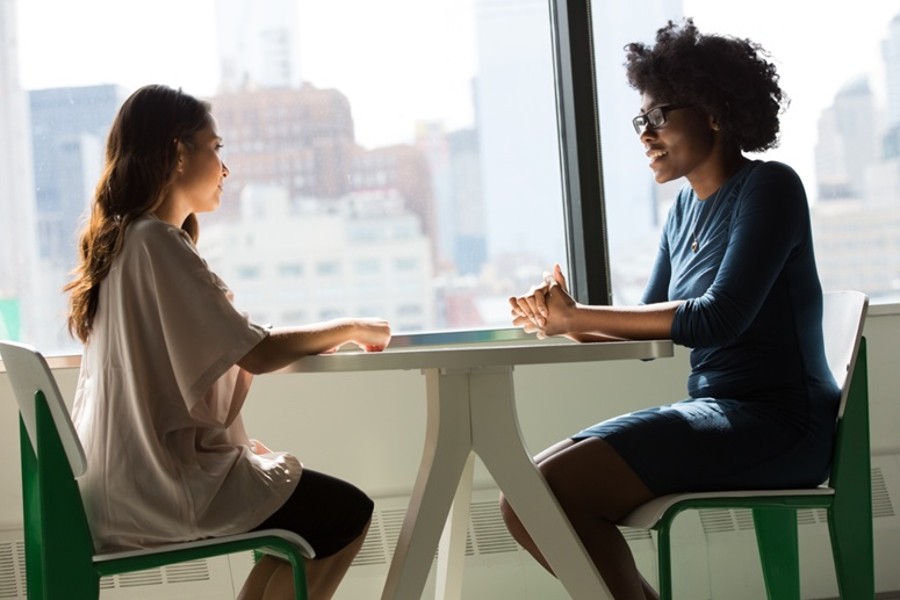 Life presents us with a myriad of uplifting and daunting experiences, and at times, we confront overwhelming challenges.
During these moments, a therapist can act as a compassionate mentor, guiding us through the turbulent journey and fostering resilience along the way. Whether you're grappling with anxiety, depression, relationship difficulties, or embarking on a path of personal growth, discovering the ideal therapist is paramount.
With so many therapists available, locating an ideal one for you can feel overwhelming. However, by following key steps, you can increase the likelihood of finding a therapist who truly understands your unique circumstances and can provide the essential support you need. And if you are a practicing therapist, you can obtain therapy client referrals to build your private therapy practice. Outlined below are four essential things to consider when searching for a therapist that's right for you:
1. Clarify Your Goals and Preferences
Prior to commencing your search for a therapist, allocate time to clarify your objectives and preferences. Reflect on the desired outcomes you seek from therapy and the specific issues or challenges you wish to address. Consider factors such as gender, age, or cultural background of the therapist, as these aspects can impact your comfort level and overall experience.

Assess whether an individual therapist or group therapy would better suit your needs. By clearly understanding your goals and preferences, you can streamline your search and discover a therapist who aligns harmoniously with your requirements.
2. Research Different Therapy Approaches
Therapists employ diverse approaches and methodologies while assisting clients. Gaining familiarity with a range of therapy modalities is essential to pinpoint the approach that suits your specific requirements. Notable techniques include cognitive-behavioral therapy, psychodynamic therapy, mindfulness-based therapy, and solution-focused therapy.

Each approach possesses unique strengths and emphasizes different aspects of mental health. Conduct thorough research on these approaches and carefully consider which one resonates best with your goals and personal preferences.
3. Seek Recommendations and Do Your Homework
While seeking a therapist, it proves beneficial to gather recommendations from reliable sources. Reach out to trusted individuals such as friends, family members, or healthcare professionals who may have had favorable encounters with therapists in your locality. Online review platforms and directories dedicated to mental health can also furnish valuable insights into therapists' credentials, areas of specialization, and feedback from patients. Many therapists maintain websites or professional profiles with details about their background, experience, and expertise. Devote time to peruse these resources to gain a comprehensive understanding of the therapists you are contemplating.
4. Schedule Initial Consultations
After compiling a list of potential therapists, arrange introductory meetings with each of them. Numerous therapists provide brief phone or in-person consultations to assist you in gauging their compatibility with your needs. During these consultations, inquire about their therapeutic methods, treatment strategies, and their prior experience in assisting individuals with concerns similar to yours. By asking these questions and engaging in these discussions, you can carefully evaluate the therapists.
Pay attention to how the therapist makes you feel and whether you sense a genuine connection and trust. It is vital to rely on your intuition since the foundation of the therapeutic alliance rests upon trust and collaboration. If you sense any discomfort or lack of understanding during the preliminary consultation, it is perfectly acceptable to persist in your search until you discover the therapist who truly resonates with you.
Endnote
Discovering a suitable therapist is an essential stride toward enhancing your mental health and overall well-being. To enhance the likelihood of establishing a connection with a therapist who can offer the necessary support and guidance, it becomes crucial to clarify your objectives and preferences, explore various therapeutic approaches, seek out recommendations, and arrange preliminary consultations.

By adopting these measures, you can adeptly navigate the process of locating a therapist, ensuring that it aligns seamlessly with your distinct needs. It is crucial to recognize that therapy is a collaborative process, and the right therapist can significantly impact your path to mental wellness. Dedicate ample time to this search and persist until you find a therapist who feels like the ideal match for you.
This content is part of the HWM Partnership.
---