---
The Grow Light is the light that you will be used to stimulate your succulent's photosynthesis. It can be used for both indoor and outdoor use, but there are some considerations when deciding which Grow Light would work best for your specific situation. We have compiled a list of Grow Lights with varying wattages, each one designed to meet different needs!
What is a grow light and why do I need one?
A grow light is a source of artificial lighting that is used to supplement natural sunlight in order to allow plants and vegetables indoors, or outdoors during the winter months. There are various types of LED grow light for succulents indoors including grow lights that can be either fluorescent or LED-based depending on the quality of light needed for the specific plant species being grown. They are typically hung from above but can also be attached directly onto benches via mounting brackets if they are small enough.
Succulent plants require different types of Grow Lights than other more demanding houseplants do because succulents need less intense spectrum light compared to other indoor garden plants like tomatoes or peppers. However, it's important not to get too hasty with choosing your Grow Light as this will affect how healthy your succulent grows which means you may have to purchase another Grow Light in the future.
Types of grow lights Grow
Lights come in a variety of shapes and sizes, each one producing light with different properties. Grow lights can be broken down into three main categories depending on their source:
Compact fluorescent lamps (CFLs) – A form of tube fluorescence that is the most common type used for Grow Light applications due to its low cost and high energy efficiency. CFL bulbs emit less heat than incandescent lighting but give off more light per watt compared to LEDs, making them ideal for succulents or other plants requiring limited intensity light output. 
However, they also contain mercury which means you need to dispose of them carefully when replacing the old bulbs. Also since these types of Grow Lamps are typically placed closer to plant leaves they tend to need replacing more frequently.
High-Intensity Discharge Grow Lights
Metal Halide – A form of Grow Light that produces the brightest white light compared to fluorescent options and can penetrate greenhouses better than incandescent Grow Lamps due to its intensity. However, they are typically much higher in cost, produce a lot of heat which means you will have an increased cooling bill year-round, and also contain mercury so they must be disposed of correctly when replacement is needed.
LED Grow Lights – These lights work by emitting light at different wavelengths depending on the color temperature chosen (3000k for indoor plants or 6000k for outdoor). They are available as either "chips" attached directly onto circuit boards or into fixtures with lenses to disperse light. 
They are typically the most energy-efficient Grow Lights because they produce little heat and use less electricity compared to other Grow Light options, however, a larger upfront cost means that you will take longer before seeing any savings in your monthly electric bill.
How to choose the right to grow light for your succulent 
If you're not sure which Grow Light is right for your succulent it's best to consult a professional who has experience in plant growth and can provide advice on what Grow Lamp would be best suited based on the size, type of succulent being grown, and where they will be kept.
However, if you are looking for a cost-effective solution there are some general rules that apply:
Succulents require less intense light compared to other types of plants so fluorescent Grow Lights should suffice unless your succulents have been growing outside, or under natural sunlight already then LED Grow Lamps may work better because they produce lower heat output than HID lamps. However, the high upfront costs mean this option might not save money over time when compared to traditional Grow Lamps.

Succulents do not grow very large so you would only need a Grow Light that emits light of around 30W or less – Fluorescent Grow Lights typically range from 20-40W while LED Grow Lamps emit much lower wattages depending on the wavelength of light being produced.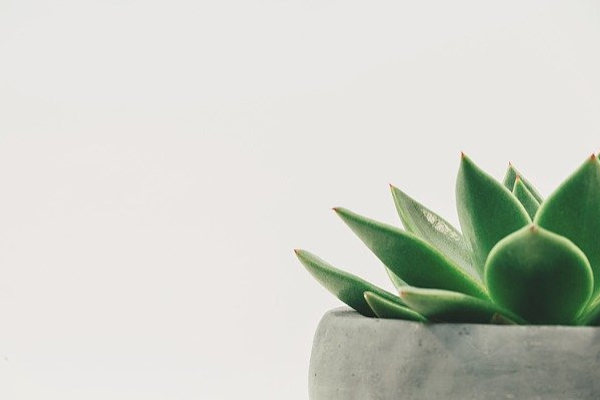 As a succulent grower, it's important to know which type of light you need. A grow light is the most crucial piece for any indoor garden and should be chosen carefully. If you want your plants to thrive indoors without too much effort on your part, this post will help guide you in choosing the right one. You'll find out what they are, how many types there are, and how to choose from them based on common needs like the size or color temperature of the bulb used. The more information you have about these things before making a purchase decision, the happier both you and your succulents will be!
---