---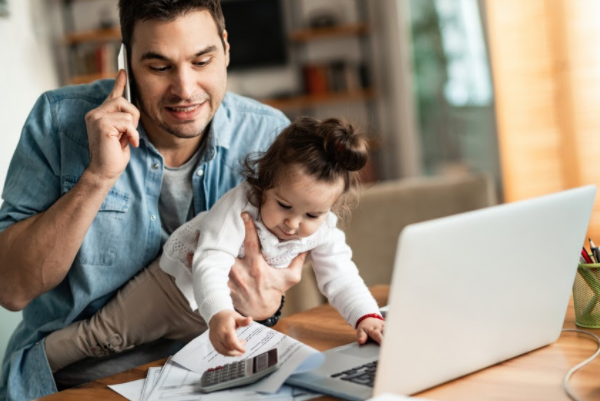 Communities all around the world are reeling from the effects of the coronavirus, and while most people are still dealing with the consequences of it,
there have been some silver linings here and there that have brought people together and made sure that those who are most vulnerable can stay connected.
New York was hit hard by the coronavirus back in March, and various parts of the city were affected by it differently. With major cities in the U.S. forcing its citizens into lockdown for an unprecedented amount of time, technology has stepped in to bridge the gap for those that can't isolate with others and can't go out to get groceries. Let's take a look at how technology has helped communities adversely affected by the coronavirus.
1. News and Information Project
In Harlem, New York, almost half of the public housing doesn't have access to a reliable internet connection at home. This means that those who were suddenly forced into isolation in public housing were faced with being cut off from the rest of the world and keeping up to date on what was happening.
One of the ways that technology served the community of Harlem during this unpredictable time was through the Streaming Station Community News Project. This organization received funding right before the coronavirus occurred to share news and keep residents up to date with what was going on so that nobody was left out.
2. Virtual Showroom App
Another issue that people might have during the coronavirus restrictions is getting on with daily life, and for some, this might look like a complete lack of transportation. You might have been in the middle of selling your vehicle or even purchasing one, and when COVID forced you into lockdown, you realized that sorting out personal issues like this was going to be a lot harder than you expected.
Now that restrictions have eased somewhat, there is a priority in every community for people to maintain social distancing and keep the virus at bay. One way to do this is to purchase and use a car – but if you haven't been able to do that, how do you do so safely?
A virtual showroom app, that's how. This way, you can shop for and purchase your vehicle online without even having to go and look at it in person. You can check out both the interior and exterior of the car, all through a virtual showroom app. Not only is this convenient, but this means that you can keep your distance and stay safe during this time.
3. Virtual Conferencing
Another sector that has been adversely affected by the coronavirus has been education. Not only have colleges been forced to close their doors for the time being, but high schools and elementary schools are now trying to juggle in-person learning with some of their students continuing on with distance learning.
Distance learning and meetings between teachers couldn't be possible without virtual conferencing with technology like Zoom. Zoom is a virtual conferencing software that can keep you connected with all of your colleagues, as well as the school that your child attends. It bridges the gap between your work and the office, or your child's schoolwork and their teachers. In a time like this where we have no choice but to remain distant from one another, technology like this is essential.
4. Food Delivery Apps
While there's no doubt that you have been able to get a pizza delivered for decades now, with the current predicament that everyone finds themselves in, there has been a huge increase in online food ordering through popular apps like Ubereats, Grubhub, and Postmates.
While some of these apps might still be in their infancy, they've never been more important as people continue to support local businesses while staying at home.
COVID has completely transformed how we do things as a society. Within this, though, technology has continued to develop and has supported communities in these trying times.
---