---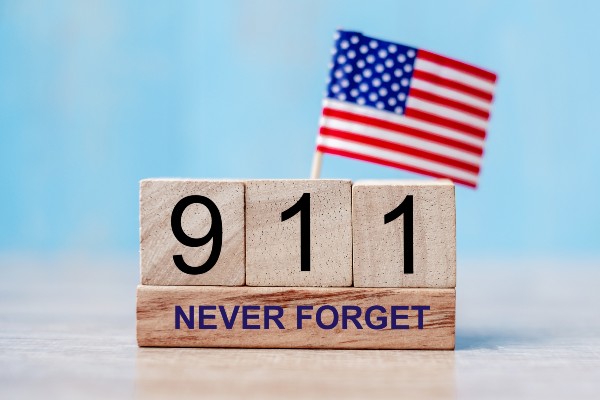 This has been the most significant outbreak of COVID-19 to date and perhaps the most expensive and damaging to the U.S. economy since the Great Depression and other nations as well.
Of course, the pandemic is more widespread than the 9/11 attacks on the United States. Nonetheless, there are similarities between the two crises.
Back in the early 1990s, it became apparent that the problems of the 21st century had started to emerge. The stress of an assault on American territory capable of toppling the World Trade Center, leaving sections of the Pentagon in ruins, and bringing down an airliner has had an indelible impact on the country, health, and security. You can go back to this informative blog post about how the tragic day of September 11, 2001, will forever be etched in the minds of Americans on that day. 
The COVID-19 issue and 9/11 attacks put government policymakers to the test, making them work together to respond to an attack that had been anticipated for some wave while attempting to enhance the response capability to prepare for future attacks. Here's how 9/11 served as a lesson for this pandemic:
Prevention And Early Response 
The stress the 9/11 rescuers experienced had a negative effect on their mental health since there was little follow-up on their trauma, and especially as to how long they remain at Ground Zero. While healthcare worker requirements rise due to increasing infection rates, measures should be made to ensure that ground zero locations such as hospitals are continuously checked for occupational exposure.
When considering a COVID-19 scenario, healthcare providers should be ready to assist their workers with various forms of social support, including, but not limited to, counseling and group therapy. The general population enjoys an unlimited supply of free and readily accessible social support.
Mental health experts and volunteers flocked to makeshift family support centers and first aid stations to provide assistance. As soon as the terrorist attacks occurred, they established mental health assistance offices. The first-hand experience of a terrible incident is known as a "trauma tent," where those who have experienced it may recuperate.
In hospital-based clinics and charity-subsidized private clinics, treatment for victims became institutionalized. Nearly 3,000 New York-based experts have offered their time and resources to provide mental health support services. COVID-19 helped organize many projects across the city and state.
The assistance may be given via video telehealth platforms as a result of recent technological advances. COVID-19, a state program to promote employee mental health, offers a number of telehealth-based supportive mental health services, including support groups, individual counseling, and crisis lines that may be accessed when needed.
Don't Ignore Warning Signs 
Suppose the government chose not to invest in technologies like on-demand vaccines and treatment plans, which are both high risk and high return. The illness was more likely to develop because you disregarded clear warning signals. COVID-19 is another terrible inflection point in the history of disaster management, much like 9/11.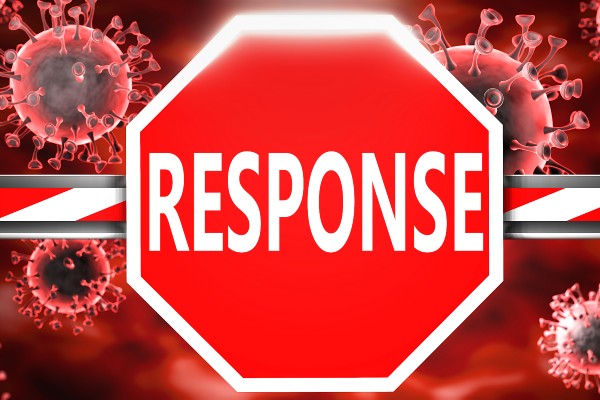 The 9/11 attacks have been referred to be a lack of imagination. Most likely, this is because everyone was caught up in reacting to the most recent catastrophe without planning for the next. It's not only that people fail to deal with every single 9/11-type situation, but it's a recurrent issue in how to handle catastrophes.  
The future is right now; the government officials must learn something from the past errors, hear the warnings of experts, and act in light of our increasing vulnerabilities to the dangers and perils that will come in the future. 
Allocate Funding Disaster Preparedness 
When disaster preparation was funded on the expectation that it was being maximized, the government still shouldn't slip into patterns of overfunding it and making little progress. Instead of building strategic resources like a public health emergency fund and incorporating predictions into disaster preparation, it has to focus on carefully fine-tuned laws. And as a result, the government turned to emergency supplementary financing legislation and one-off presidential directives to deal with crises. 
COVID-19 is re-exposing the long-undiscovered vulnerabilities and disclosing brand-new vulnerabilities. The measures instituted after September 11, 2001, helped with the outbreak response. As a result of almost two decades of public health planning, the business sector has joined forces with the community to assist in handling disease outbreaks. 
Conclusion 
Adopting and refining a better strategy for responding to epidemics will be a time-consuming and complicated process. However, the responses and commemoration to the 9/11 attacks have shown that if everyone were part of a transformative coalition, everyone might effectively organize against these issues. Don't have unrealistic expectations as to how this might succeed where previous efforts have failed. Still, the combined success will undoubtedly make future collaboration much simpler.  
---