---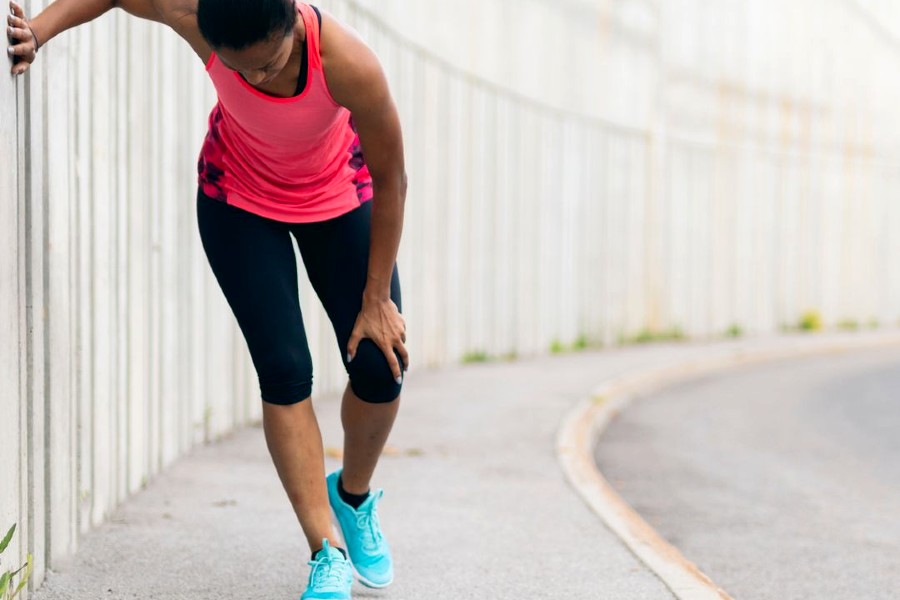 Having aching bones and joints can be debilitating, making it difficult to go about your daily routine.
The best way to cope with the discomfort is to take steps to reduce pain, increase mobility, and maintain a healthy lifestyle. It's important to take regular breaks from activity, apply hot or cold packs to affected areas, and move around gently. Here are some tips on how to function normally if you have aching bones and joints.
1. Orthopedic surgery
Regularly visit your orthopedic surgeon to monitor any changes in your condition and to discuss the most appropriate treatment plan. Your orthopedic surgeon can provide you with guidance on learning how to manage your pain, and they may also suggest lifestyle changes or specific treatments such as physical therapy that can help reduce discomfort. Additionally, they may recommend orthopedic surgery to repair any damage or deformity in the bones and joints. It's important to consult your doctor before starting any treatment. While orthopedic surgery is often a last resort, it may be necessary to achieve long-term relief.
2. Exercise regularly
Although it may seem counterintuitive, regular exercise is one of the best things you can do to help manage your aching bones and joints. Light aerobic exercises such as walking or swimming can help keep your muscles strong, reduce stiffness in your joints, and boost your overall health. It's also important to strengthen the muscles that support your affected area with regular stretching. Also, always remember to take your time and listen to your body while exercising. If you experience any pain or discomfort, stop and consult your doctor.
3. Eat a healthy diet
A balanced diet plays an essential role in managing pain from aching bones and joints. Eating plenty of fruits, vegetables, whole grains, and lean proteins can help nourish cartilage and keep your bones healthy. Additionally, decreasing sugar intake can improve inflammation in the body which helps reduce joint pain and stiffness. It's also important to stay hydrated, as water helps lubricate the joints and keeps muscles functioning properly. Also, be sure to consult a dietician to create a tailored nutrition plan that meets your individual needs. While some foods may aggravate joint pain, other foods can help reduce inflammation and provide the nutrients needed to support your joints.
4. Get enough rest
Rest is essential for your body to recover and rebuild. Make sure you get at least 7-8 hours of sleep every night. You may also want to take a few days off from physical activities or strenuous exercise to allow your body time to heal and restore itself. Additionally, if possible, avoid sitting in one position for too long as this can further aggravate your joints. If you have to sit for extended periods of time, take frequent breaks and move around. This will help to reduce stiffness and pain. It's also important to practice good posture and stay active throughout the day.
5. Practice relaxation techniques
Relaxation techniques such as yoga, tai chi, and mindfulness can help reduce stress on aching bones and joints. These exercises also have the added benefit of reducing muscle tension, which can decrease pain levels. Trying some gentle stretching before bed may even improve your quality of sleep, leaving you more energized during the day. Additionally, mindfulness techniques can help you be more aware of your body and ways to adjust your posture or movements in order to reduce any soreness or discomfort. It's important to always consult with a doctor or physiotherapist before attempting any new exercises, however.
6. Use hot and cold treatments
Applying a hot pad or ice pack to sore joints may help reduce inflammation and alleviate pain. Hot baths can also be beneficial for aches and pains. The heat helps to relax tense muscles, while cold packs can help reduce inflammation. Make sure that the temperature you choose is comfortable and not too hot or cold for your skin. Also, make sure to wrap the pack in a towel or cloth before applying it to your skin. While heat and cold treatments can help manage pain, it is important to not overuse them as they may cause further damage.
Managing aching bones and joints can be a challenge. But by making lifestyle changes such as exercising regularly, eating a healthy diet, getting enough rest, practicing relaxation techniques, and using hot and cold treatments, you can help reduce the pain and stiffness associated with these conditions. However, it is important to consult your doctor before starting any treatment. It's also essential to always listen to your body. If you experience any pain or discomfort, stop and consult a doctor.
---