---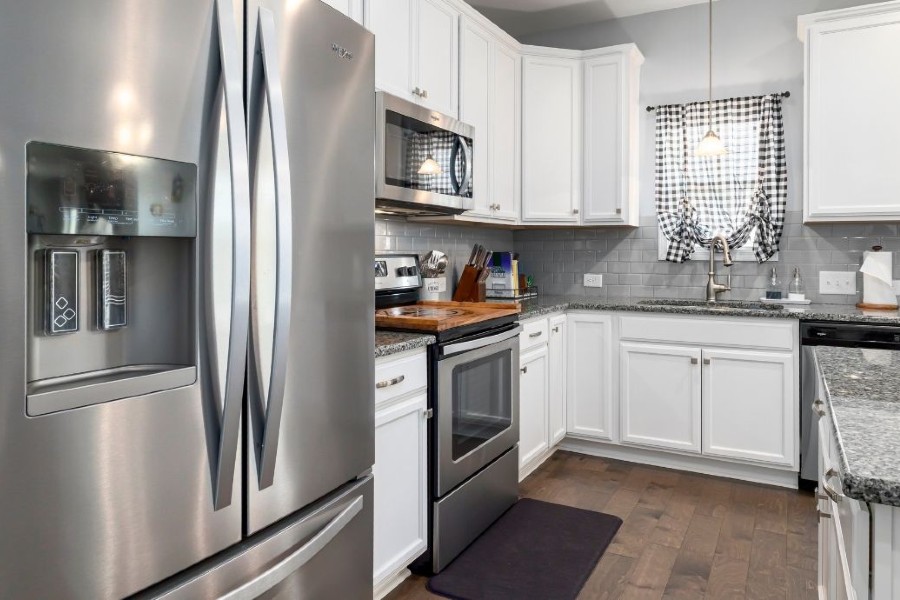 Built-in microwaves make food preparation quick and convenient, but like any appliance, they can break down.
A home warranty plan from 2-10 HBW can protect you against out-of-pocket expenses by connecting you with prescreened, local service professionals to fix it when the need arises.
Microwave warranties work similarly to product insurance plans, covering manufacturing defects for a limited amount of time. A home warranty typically provides more comprehensive coverage. If you need more information, Cinch answers questions about microwave warranties.
Manufacturer's Warranty
Many popular microwave manufacturers provide warranties with each purchase, covering manufacturing defects for one to three months from date of purchase. Be sure to read and preserve any fine print in your warranty agreement and secure any receipts or paperwork associated with it in a safe place.
These warranties typically do not cover incidents caused by normal wear and tear or other external forces, such as damage from natural disasters. To find out what's covered under a manufacturer's warranty plan, it's best to visit their website and learn about their coverage plan.
When shopping for an extended warranty, it's essential to find one with a large network of certified repair technicians. Most warranty companies offer up-front service fees as well as affordable annual plans that cover repair and replacement costs for microwaves – taking the time to shop carefully can save you money in costly repairs or replacements down the line.
Extended Warranty
Many retailers provide extended warranties that provide coverage beyond what the original manufacturer warranty can. These warranties typically have specific terms such as one or five years and coverage options ranging from small deductibles up to 100% reimbursement of repair costs.
Consumer Reports advises consumers against purchasing extended warranties for appliances and electronics from retailers even when their salespeople push them; such agreements are highly profitable for stores while salespeople sometimes receive commission payments as part of the deal.
Third-party extended warranties may not always focus on meeting your satisfaction; for this reason, it is wise to work directly with manufacturers or appliance dealers when making your purchase – they are better equipped to offer extended warranties that provide value for your money.
Home Warranty
Microwaves are convenient kitchen appliances that save time and energy. But like all appliances in your home, microwaves may become damaged over time and need repairs quickly. A home warranty provides coverage that allows for swift repairs of microwaves as well as any other appliances or systems in your home.
Home warranties provide an affordable annual plan to protect against unexpected appliance breakdown. When your appliance stops functioning due to normal wear and tear, simply call your home warranty company for service and they will send a prescreened technician out immediately. This helps save out-of-pocket expenses while keeping life running smoothly. Contact 2-10 Home Buyers Warranty (2-10 HBW) today for more information regarding their microwave warranty plans – their team of experts would be more than happy to answer any inquiries that you have!
---