---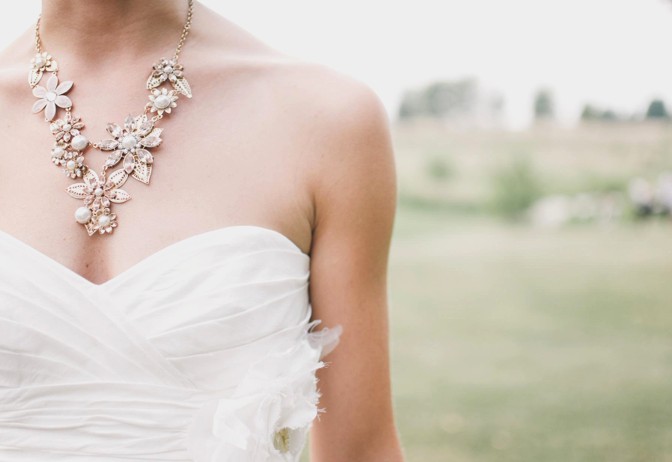 Well… it happened. Skinny jeans are officially cheugy, along with other millennial fashion faves like side parts and Gucci belts.
Predicting future fashion trends isn't always easy, and if you're not keeping up on the most recent Vogue issues or browsing Harlem World Magazine fashion recommendations, you may stumble into the cheugy territory.
Staying on top of fashion trends is hard. Becoming a trendsetter is even harder.
But we believe in chasing your dreams. We've brought in talented jewelry designers to share the fine jewelry trends of today and predictions for tomorrow—all the way to the 2040s.
You can strategize today's jewelry purchases to fit the present and the future.
Gen Z Engagement Ring Trends
Every generation has put its own spin on engagement ring styles—and today's young adults are no different.
Gen Z is particularly taken with colorful gemstones and unique engagement ring designs, unlike their parents who opted for diamonds and a classic yellow gold band.
Precious and semi-precious stones are desirable since they create an elegant look without the high dollar price of a diamond. Many Zoomers are burdened with student loans and home payments, so colorful engagement rings are a beautiful and budget-friendly choice.
Our Jewelry Horoscope — Later in life, we predict Zoomers will flock to jewelry designs that combine diamonds and precious gems. As a sentimental generation, it's natural that today's young adults will cling to heirloom pieces that remind them of beloved relatives. Once they reach middle age, most will be able to invest in their own collections.
Jewelry Styles of the Future
Speaking of lavish jewelry designs that combine diamonds and gemstones, the 1920s Tutti Frutti jewelry collection screams Gen Z.
These costume designs recreate nature scenes and resemble various fruits, using gemstones and accent diamonds.
Can't you picture Olivia Rodrigo and Harry Styles glamming up for the red carpet with a modern version?
Our Jewelry Horoscope — Chunky jewelry will be back and better than ever. Necklaces and tiaras with gaudy stones will line the runways on male and female models. Custom necklaces, tiaras, and large rings allow people to express their individuality and stand out from the noise.
Snatched Gender-Neutral Jewelry
Welcome to the future of fine jewelry, where gemstones look snatched on anyone—no matter their gender identity or sexual orientation.
Even today, jewelry styles are transitioning out of strictly "male" and "female" categories. Luxury should be enjoyed by everyone, and casual ring bands and gender-neutral necklaces are making a way for all jewelry lovers.
Our Jewelry Horoscope — Jewelry styles and sizes will be made to fit all body types. When you walk into a jewelry store, you'll be directed to the pieces that catch your eye, not the ones you're "supposed" to wear.
Eco-Friendly Jewelry Options
Zoomers are passionate about a lot of things—quoting vines, work-life balance, and mom jeans. But few passions top their commitment to maintaining a healthy ecosystem. Since Gen Zers will be the first generation to truly see the negative effects of climate change, this makes sense.
When choosing diamonds, precious metals, and gemstones, upcoming generations will want to ensure they were mined responsibly. This means fair trade and a commitment to taking care of the environment.
Our Jewelry Horoscope — Innovation will be the name of the game for future jewelry creations. Gold and diamonds will increase in value over time and the demand will remain the same. But consumers will seek out jewelry companies that care about their employees and are gentle with the environment. Options like lab-created diamonds and moissanite may become more popular as well.
Exotic Colorful Gold — Blue, Black, and More!
The most futuristic of all our jewelry predictions—colorful gold!
Traditional gold colors include yellow gold, white gold, and even rose gold. But recently, jewelers have begun experimenting with more exotic gold plating options, like blue and black gold.
Both of these styles create a bold and alluring piece of jewelry. Everyone will want to know where you bought it.
Our Jewelry Horoscope — As technology allows us to create gold colors that are more durable and brilliant, expect to see physical and virtual jewelry shelves explode with color. Yellow and white gold may become antique, while blue gold becomes almost as stunning as your perfect diamond.
Hidden Halos for Refined Taste
The hidden halo trend is thriving—and for good reason. When given the chance, who wouldn't add a little extra sparkle to the base of their diamond engagement ring?
With a hidden halo, each wave of your hand will catch the light in an even more impactful way. Plus, you'll be proud showing it off, knowing your man went to extra lengths to find the perfect ring for you.
Our Jewelry Horoscope — There are pros and cons to every engagement ring choice, but the hidden halo might have the fewest cons. It can be customized to fit almost any design, and lifelong glamor is well worth the extra investment. We think hidden halos will stick around simply because they're fabulous.
Men's Jewelry Becomes Mainstream
Harry Styles is making waves in fashion with his gender-fluid clothing choices. Skirts, dresses, and colorful jewelry are his regular red carpet and concert attire. For men, fine jewelry is about expressing personality and charm.
Men have a rich history in fine jewelry fashion, too. Gems like rubies and emeralds were popular among kings and royals only a few centuries ago.
Our Jewelry Horoscope — In just a few years, we predict it will be just as common to see men wearing decorative jewelry as it is to see women! Men may have some of their own signature pieces, too. Today, men's jewelry is typically plated with neutral colors. In the future, we expect to see bright and bold designs—including rainbows.
---