---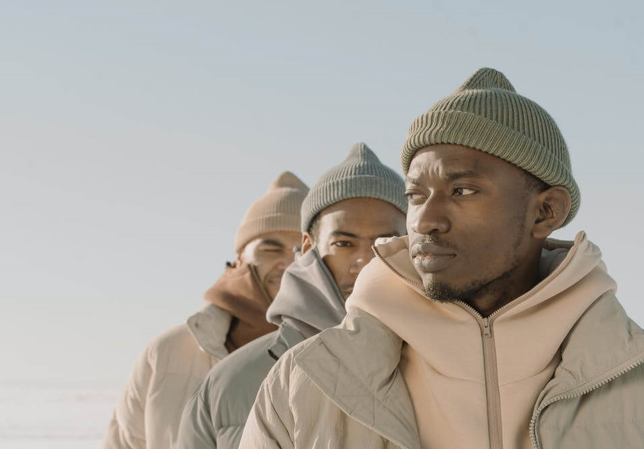 Now that warmer weather is on its way (never mind the occasional snowstorm), the runway shows are reflecting the new season's collections. While the focus of any fashion article is usually on the ladies, there's no denying that we have some seriously sartorial fellas in our midst as well! From men's polo shirts to fancy attire to shoes, we have the low down on all the best Spring fashion looks for the men.
Work/Out Wear
Like many of us, if you have been languishing in your wooly sweats for the last few years, you'll likely be more than ready for an updated home/ workout wear set or two. Many brands are currently showing exciting outdoor/ lounge/ workout wear releases featuring durable and recycled fabrics. These sets are suitable for work-from-home days and trail walks as the weather starts to ease up or even quick coffee or grocery runs. Its comfort while still looking well put together- the perfect combination. Machine washable nylons and rayons are the order of the day. Easy to care for items that go the distance.
Plenty More Fish
Though it's hardly new, many spring lines feature the humble yet versatile Fisherman's Sweater this year. This thick, heavy, corded knit is ideal for those unseasonably cold days and is a must for any men's wardrobe. While the Fisherman's Sweater probably hasn't changed much since our granddads wore them, there's something to be said for a classic, timeless item like this. Thankfully, the itch factor in these sweaters is radically diminished these days as most designers are showcasing merino or other soft wool options. This style of sweater has a certain "apres ski" glamor to it and will definitely keep your bod warm when it's cold out.
Work It Out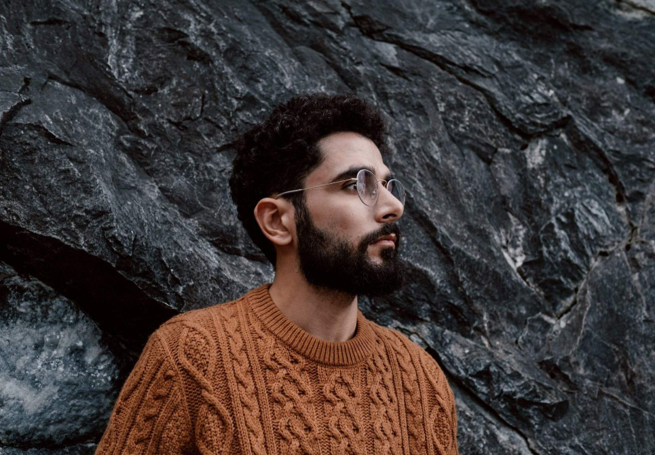 The work jacket or shacket is here to stay. The varying thicknesses in which work jackets are currently available means that you can find the perfect weight for you. The work jacket's classic, clean and utilitarian shape helps create a simple layered look and adds a little interest to a spring outfit without adding too much weight or warmth. The ideal fit closes over your chest, sits just below your hips, and hits just at your wrist bone. Thankfully there's no shortage of colors and textures available at the moment, so every man will find just the right look to complement his wardrobe.
Polo, Anyone?
To be fair, the polo shirt has never really gone out of style, but it's certainly taking pride of place in a lot of collections this season. So add a little prep to your step with a long-sleeved, snug-fitting polo while the weather is still cool, and switch to a short sleeve when it starts to warm up a little more. Polos are the perfect base for a layered look, which is ideal for a time of year when you can never really be sure what the weather is up to.
A Vested Interest
Since we're on the subject of unpredictable weather, we have to mention the ever-useful puffer-vest. While vests of a few types are on the runways this season, the puffer vest is the simplest to style and most comfortable to wear. A body warmer is an excellent option for those "might get cold but also might get warmer" days when you're not quite sure what the weather has planned. Layer up with a winter coat if needed.
Waffling On
A great way to change up your simple look is to add a little texture. The waffle texture that is currently so popular in bedding and clothing is especially effective on a casual, simple, long-sleeved shirt. Waffle shirts are readily available and come in every size and color you could desire. If you're aiming to change things up a little bit, starting with texture rather than print is a good way to ease into something new.
A Trip To Bermuda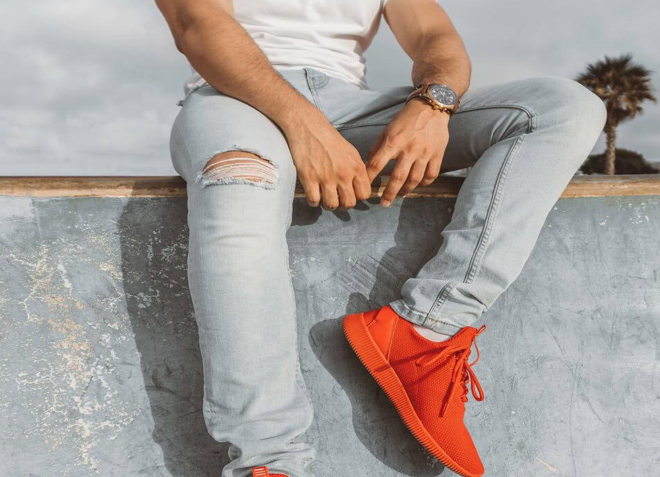 Naturally, we recommend that you stay far away from any triangles and stick firmly to a classic pair of Bermuda shorts. The intermediate length of a Bermuda short makes it the perfect transitional item. Ideally, these shorts should hit just below the knee. Depending on your fit and fabric preferences, a Bermuda short is relatively easy to dress up or down as necessity arises.
Classic Cardi
Last but certainly not least, we have an item that no wardrobe should be without; the classic cardigan. The long line, more relaxed fit of this season's cardigans is perfectly in line with that Spring feeling. Wear the cardi as usual, or drape it over your shoulders for a preppy look. A loose knit will work well for the later spring months, while you should stick with something a little heavier for the moment.
Wrap Up
Our favorite spring looks are all daily casual but still chic and would work well when paired together. Have you tried out any of these looks yet this season?
---