---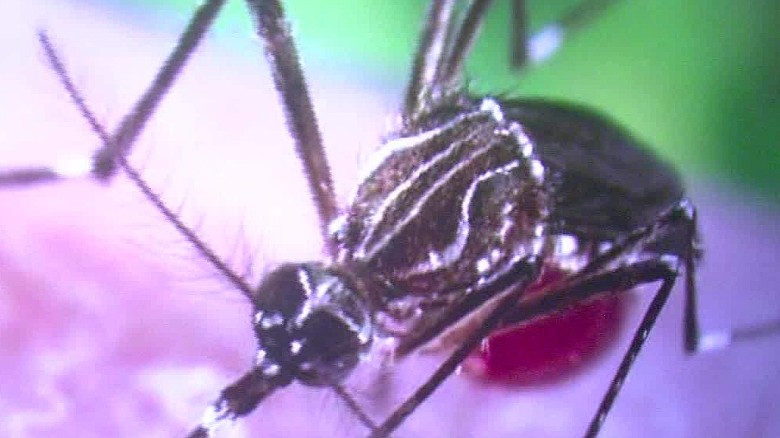 The Health Department today reported the first baby delivered with Zika-related microcephaly at a hospital in New York City. The baby and mother are currently in care and being monitored by physicians. The baby's mother was infected while in an area with ongoing Zika transmission. The baby has been diagnosed with microcephaly – or a smaller than normal head – and other brain problems. Tests have determined that the baby is positive for Zika. The Health Department is working closely with the Centers for Disease Control and Prevention on this case.
"Today, I am the bearer of sad news: we have confirmed New York City's first baby born with microcephaly associated with the Zika virus," said Deputy Mayor for Health and Human Services Dr. Herminia Palacio. "The City has been preparing for this scenario for many months now, and we stand ready to help families caring for an infant with microcephaly. This case is a sad reminder that Zika can have tragic consequences for pregnant women."
"While not surprising, given the travel trends of our global city, this case is a strong reminder of the tragic consequences of the Zika virus. We are monitoring the baby's health closely and connecting the family with the necessary services to take care of their child," said New York City Health Commissioner Dr. Mary T. Bassett. "I remind all pregnant women in New York City, and those trying to get pregnant, that they should delay travel to places where there is active Zika transmission. As we see today, the consequences for the child can be devastating."
Earlier this week, the Health Department announced that physicians have requested testing for more than 2,000 pregnant women who have traveled to areas where there is active transmission of Zika.
Additionally, pregnant women continue to be tested for potential sexual exposure following travel-related Zika exposure of their sexual partner. In the last month, the daily number of test requests has steadily increased. Last Friday alone, the City's Zika Test Call Center (1-866-692-3641) received 56 test requests. Of the 2,000 pregnant women who have been tested, 41 have been confirmed to have the Zika virus as of July 15, 2016.
The Health Department's travel advisory urges pregnant women and those trying to conceive not travel to places where there is active transmission of the Zika virus. These places currently include virtually all South and Central America and the Caribbean.  It is also critical to use barrier protection (male and female condoms, dental dams, etc.) when having sex with someone who traveled to an area with active transmission.
If a family emergency or other important matter requires travel to a Zika-affected area, pregnant women should stay indoors during the day and use mosquito repellent. Women who may become pregnant are advised to use an effective contraceptive method to prevent an unplanned pregnancy. Call 311 or visit www.nyc.gov and search for "birth control" for information on free or low cost birth control.
As part of the Mayor's $21 million investment in preparing the city for Zika, the Health Department expanded the capacity of the Public Health Laboratory to meet the demand for Zika surveillance and testing. In March, the Department established a new dedicated call center for health care providers to process testing requests. Further, the Department distributed travel advisory posters to over a thousand healthcare providers likely to see pregnant women, including urgent care centers, community health centers and OB/GYN practices. The Department continues to work with the American College of Obstetrics and Gynecology to disseminate medical guidance and answer provider questions about testing, on implementing protocols for care management of pregnant women, and collaborating with the CDC on a national registry of Zika-infected pregnant women.
To learn about what the City is doing to prevent the spread of the Zika virus in New York City, read the most recent information about the Zika virus, and access the latest data available, visit the Health Department website: www.nyc.gov/health/zika.
If you have any questions as a Harlem resident please call 1-866-692-3641.
Related Articles
---