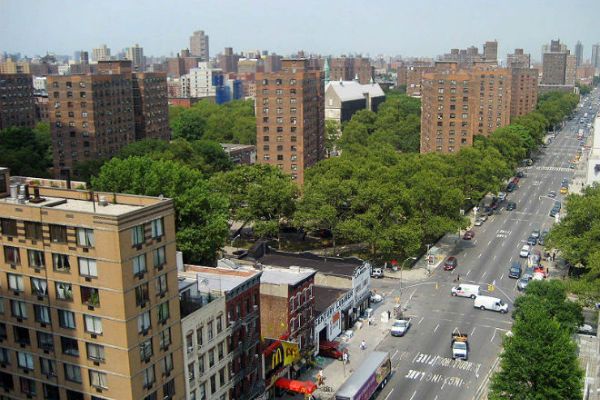 The Health Department's Center for Health Equity and the NYC Coalition to Dismantle Racism from Harlem to Hollis in the Health System today co-hosted the "Violence is a Health Issue" summit. Public health leaders, health professionals, medical school leadership and community activists addressed topics such as structural violence and the racial inequities that contribute to poorer health outcomes in communities of color. Health Commissioner Dr. Mary T. Bassett, Washington D.C. Health Commissioner Dr. LaQuandra Nesbitt, and President and CEO of National Cure Violence Dr. Gary Slutkin keynoted the event. The event also featured panel discussions, workshops and breakout sessions. Approximately 300 people attended the summit.
"Addressing violence as a health issue shifts the conversation from the criminal justice paradigm and allows for sustainable, community-driven solutions that focus on healing," said Health Commissioner Dr. Mary T. Bassett. "Violence has structural underpinnings, and as a result, it takes root and proliferates in communities where racist policies have left generations deprived of economic opportunities and social mobility."
"It is essential that we change the narrative around violence", said Deputy Commissioner of the Center for Health Equity Dr. Aletha Maybank. "Violence is an issue that affects the health of all people, and as such, it demands the engagement and leadership of the health community. A health approach serves to strengthen our collective violence prevention and response efforts in New York City."
Participants at the summit discussed structural violence as a form of harm wherein some structure – social, political, economic or other institution or policy – prevents people from having full access to resources and expression of their rights. The summit's goals were to:
Expand participants' knowledge of violence that moves beyond a criminal justice lens to a health and equity lens.
Give participants an explanation of structural violence, as it intimately relates to race and gender.
Highlight local and national movements in health systems that seek to prevent all levels of violence.
Share existing interventions and innovative practices in hospitals, neighborhoods, public health, legal, and social service-agencies that are transforming the violence prevention landscape.
Inspire and activate public health and health professionals and other advocates to mobilize all sectors to prevent violence.
Identify and increase spokespersons in New York City to send the message that violence is a health issue.
"Racism's roots extend deep into our city's soil, has been constructed and systematically upheld in order to maintain white and class privilege, and has led to structural violence," said Dr. Kamini Doobay, Organizer of The NYC Coalition to Dismantle Racism in the Health System. "Structural violence inhibits human growth, limits our potential to love each other fully and takes more lives than the worst epidemic. It has endured because of hate and ignorance. Together, we are taking a stand against structural violence and will not stop until we undo racism."
Assembly Member Richard N. Gottfried of Manhattan, Chair of the Assembly Health Committee, said, "Violence in our communities isn't simply a criminal justice concern, it's also a public health issue that affects the well-being of entire neighborhoods. By convening a community meeting that will help assess the root causes of violence in our city, the Health Department and its partnering organizations are offering a blueprint for enduring solutions and improved public health for all New York's citizens."
Assembly Member Victor M. Pichardo, said, "In all too many communities, violence spreads like any disease among the people and we must take steps to treat it like one. Institutional racism and poverty lead to this crippling issue which has taken so many lives and torn many families apart. It's critical that we as policy makers learn about the causes and about potential solutions to this grave issue so that we can continue working to improve our neighborhoods and provide a safe environment for our children."
"Our city must treat urban violence as a public health concern, and I applaud the Health Department and NYC Coalition to Dismantle Racism in the Health System for creating this dialogue," said Council Member Ritchie Torres. "We must acknowledge the disparity in how our criminal justice system interacts with black and Latino residents in order to create an equitable New York City."
The NYC Coalition to Dismantle Racism in the Health System is an alliance of institutions and organizations based in New York City committed to providing a united voice on issues of race and racism in the health care system.
For more information on the Center for Health Equity, visit http://www1.nyc.gov/site/doh/health/neighborhood-health/center-for-health-equity.page
Follow the Center for Health Equity on social media using the #NYCHealthEquity.
Related Articles
---