---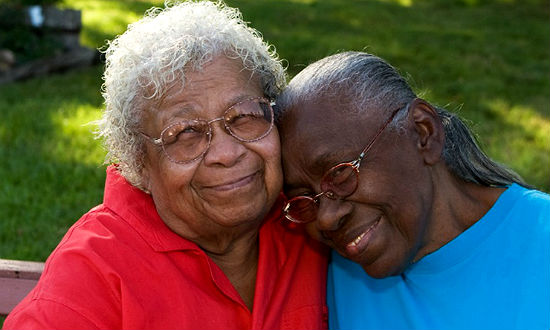 The Health Department today launched a public awareness campaign, "I Got My Flu Shot…Not the Flu," reminding New Yorkers that the flu vaccine is the best protection against influenza and its terrible symptoms. Influenza is a highly contagious respiratory viral illness that can cause significant illness and death. More New Yorkers die from influenza and pneumonia than from any other infection. In 2014, 2,220 New Yorkers died from influenza and pneumonia. About 90 percent of influenza-related deaths are among people aged 65 years and older. Influenza activity is usually at its peak from January through March, but it can start as early as November and continue through the late spring. It is important to get vaccinated now – before influenza season starts. The campaign will feature four English and two Spanish ads, which will run in subway cars. The campaign will also have a social media component. The agency's Health Bulletin on flu and other influenza information is available in more than 10 languages and can be found by visiting nyc.gov and searching for "health bulletins." At the Concord Baptist Church of Christ Health in Brooklyn, Commissioner Dr. Mary T. Bassett was joined by Senior Pastor Reverend Gary V. Simpson and Associate Pastor Reverend Samuel Phillips III.
"Flu activity remains low in New York City, making now the best time to get your flu vaccine from your doctor or a nearby pharmacy," said Health Commissioner Dr. Mary T. Bassett. "The flu, combined with pneumonia – a common complication of influenza – is the third leading cause of preventable death in NYC. Many neighborhoods, including Bedford-Stuyvesant where we launched the campaign today, have low vaccination rates. The vaccine is safe and does not cause the flu, and best of all, it can prevent the horrible symptoms of influenza."
"Getting a flu shot is not only important for the health of individual New Yorkers, but for the health of all our communities," said Public Advocate Letitia James. "Studies have shown that receiving an annual flu shot can reduce your risk of getting the flu by up to 60 percent and can mitigate the severity of many of the symptoms associated with getting the flu. This year and every year, I urge all New Yorkers to get a flu shot, as it is the best way to protect yourself and to prevent the spread of the flu."
"I thank DOHMH Commissioner Bassett for highlighting the challenges our borough faces during flu season, as well as how vaccination can make a meaningful difference in the health of all Brooklynites, particularly seniors," said Brooklyn Borough President Eric Adams. "There are a countless number of convenient locations across Brooklyn to get the vaccine, so everybody has access to this key for unlocking a healthier winter."
"We are fortunate enough to have access to a safe and highly effective vaccine and I encourage everyone to go out and get their flu shot," said State Senator Velmanette Montgomery. "This is not just about keeping ourselves healthy but it's also about not infecting others, especially children and seniors who are especially vulnerable to complications."
"I get a flu shot every year as winter starts to approach.  I join Commissioner Bassett and the Health Department in encouraging New Yorkers to receive a flu vaccine, especially those at high risk for complications from the flu," said Assembly Member Richard N. Gottfried of Manhattan, Chair of the Assembly Committee on Health.
"Getting your flu shot will not only save you from the pain and misery of the flu – it could also save your life," said Council Member Corey Johnson, Chair of the Health Committee.  "It's quick, it's easy, and it goes a long, long way. New Yorkers should know that flu shots are safe and effective, and it's never been easier to receive one. I thank Commissioner Dr. Mary Bassett and our outstanding Department of Health and Mental Hygiene for kicking off this lifesaving public information campaign."
"For more than a decade, Walgreens and Duane Reade pharmacists have been a trusted and accessible community resource for flu shots and other immunizations," said Anthony Riso, Walgreens Regional Health Director for New York. "Every flu season is unpredictable, which is why an annual flu shot is the first and most important preventive measure to take to protect yourself and those around you throughout the season."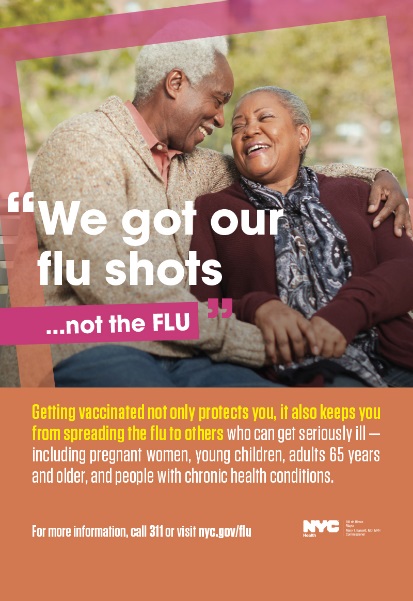 While annual influenza vaccination is recommended for all people aged six months and older, it is especially recommended for those at risk of developing influenza-related complications. Those at risk include: children under five, pregnant women, people with diabetes, chronic heart conditions and those over 65 years of age. Health care workers and people who live or work with people at high risk of influenza complications also need a flu vaccine to avoid infecting others.
The flu vaccine can help prevent the pain and misery of influenza. Flu vaccine has been shown to reduce the risk of hospitalizations among several high-risk groups, including people with diabetes, chronic lung disease and those over 50 years of age. Pregnant women have a four-fold higher risk of being hospitalized if they get the flu. A flu vaccine can protect them and their infant by passing on protective antibodies to their infants until they can get their own vaccine at six months.
In 2015, flu vaccine coverage was 44 percent for people aged 18 years and older. Coverage was lower for younger adults: 36 percent for people aged 18-49 years, 48 percent for people aged 50-64 years and 65 percent for people aged 65 years and older. Vaccination coverage differed by race and ethnicity for older New Yorkers. Among New Yorkers aged 65 and older, there are disparities in the prevalence of flu vaccinations between Black non-Latinos (56 percent) compared with White non-Latinos (66 percent) and Latinos (66 percent), according to the 2015 Community Health Survey.
Influenza vaccination coverage for all children in New York City remains below the national coverage goal of 70 percent. Based on Citywide Immunization Registry data, for last season, influenza vaccination coverage rates for children in New York City with at least one dose was:
Aged 6 to 59 month-olds- 69.1 percent
Aged 5 to 8 year-olds- 50.9 percent
Aged 9 to18 year olds- 35.4 percent
To get your flu vaccine, check with your child's or your medical care provider. Adults (18 years and older) can go to a chain pharmacy or the many independent pharmacies that offer flu vaccine throughout the city. For more information about where to get vaccinated, call 311, visit nyc.gov/flu for the Flu Vaccine Locator or text "flu" to 877877.
No related posts found...
---