---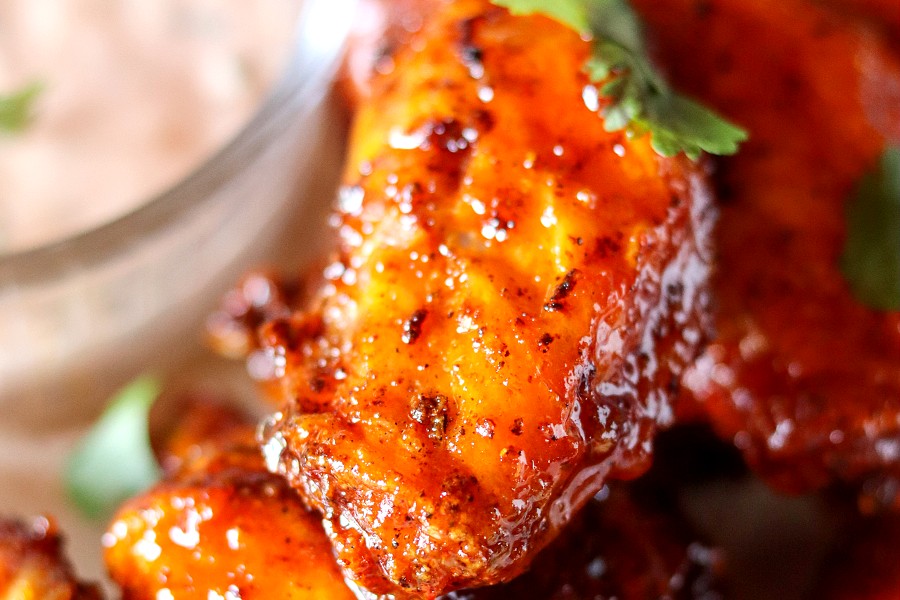 Amidst the tumultuous backdrop of the 2020 pandemic, Gloribelle and Walid Mrabet displayed unwavering determination in their quest to sustain their fast-casual fusion haven, Barcha, nestled in the heart of East Harlem, New York.
Their relentless efforts were driven by an uncertain future, but as fate would have it, their journey took an unexpected turn.
In a poignant and heart-wrenching decision, the Mrabets chose to shutter their cherished Dominican-Tunisian fusion restaurant. Yet, from the depths of this profound sadness, a glimmer of sweetness emerged, epitomizing the resilience of the human spirit. With a remarkable 16-year partnership, the couple embarked on a new odyssey, aiming to share their culinary treasure, Harissa Hot Honey, with a broader audience, both near and far.
The couple orchestrated a soft launch of their creation, securing coveted placements in the most revered grocers across the tri-state area of New York City and extending their reach to online platforms, including Walmart.com, to serve customers on a national scale.
Gloribelle J. Perez-Mrabet, the visionary Co-founder of Harissa Hot Honey, shared her sentiments: "While the decision to bid farewell to our beloved restaurant was arduous, it ignited an indomitable spirit within us, driving us to chart a fresh course. In the crucible of adversity, we've unearthed the perfect alchemy to disperse the exquisite warmth of Harissa Hot Honey throughout the nation."
"…with growth exceeding 200% between 2017 and 2021."
In recent months, Harissa Hot Honey has found a warm welcome on the shelves of more than twenty esteemed grocers in New York City. Distinguished names such as Zabars, Kalustyan's, Westside Market, Brooklyn Fare, Foodcellar Market, Lincoln Market, and Sahadi's now showcase this culinary gem. For those who prefer the convenience of online shopping, the honey is readily accessible through Walmart and Mercato. Harissa Hot Honey stands proudly amongst the burgeoning league of infused honey brands, joining the ranks of illustrious names such as Mike's Hot Honey, Nature Nate's, and Zack & Zoe Honey. The burgeoning popularity of chili-infused honey, as reported by the National Honey Board, attests to evolving palates, with growth exceeding 200% between 2017 and 2021. Market research firm Data Essential further projects that hot honey is poised to become one of the fastest-growing menu additions in the forthcoming years, an indicator of its culinary prowess.
"…making it accessible to a growing audience nationwide."
To spread the delight of their multicultural home, the Mrabets offer a special Harissa Hot Honey Holiday Bundle, comprising two bottles for a mere $20, exclusively through their website with the code "Harissa." Their goal is to rekindle the flavors that once delighted the palates of their restaurant's loyal patrons, now making it accessible to a growing audience nationwide.
For residents of the bustling city of New York, a remarkable opportunity awaits this November at their Holiday Happy Hour hosted at the Brooklyn Made Store. Here, Harissa Hot Honey will tantalize the senses with complimentary tastings, paired exquisitely with a range of delectable foods and cocktails, each ingeniously infused with the golden nectar (for guests aged 21 and above). The Brooklyn Made Store, located at Industry City, represents an extension of the Brooklyn Chamber of Commerce, proudly sponsored by Wells Fargo and endorsed by the Brooklyn Community Foundation.
Mark your calendars for the Harissa Hot Honey Holiday Happy Hour, taking place on Friday, November 17, 2023, from 6 PM to 9 PM, at Brooklyn Made Store in Industry City. It's an affair not to be missed, where the magic of Harissa Hot Honey will awaken your palate and ignite your culinary passions.
This unique event promises a delightful culinary experience, featuring complimentary light bites crafted by local Brooklyn food artisans and a showcase of cocktails infused with Harissa Hot Honey, expertly concocted with the finest spirits, courtesy of Yave Tequila, and mixology brilliance by Habanero Papi.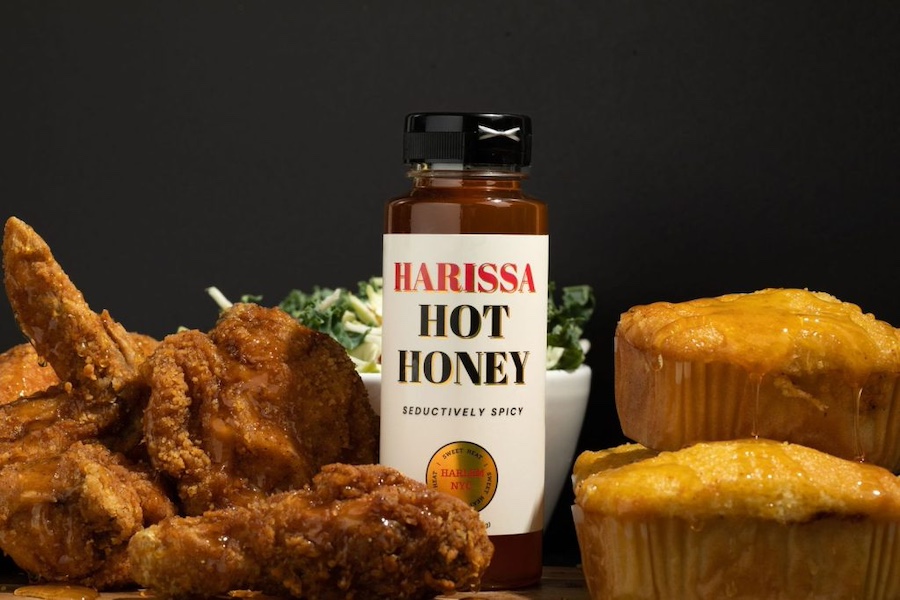 Photo credit: 1-2) Source.
---