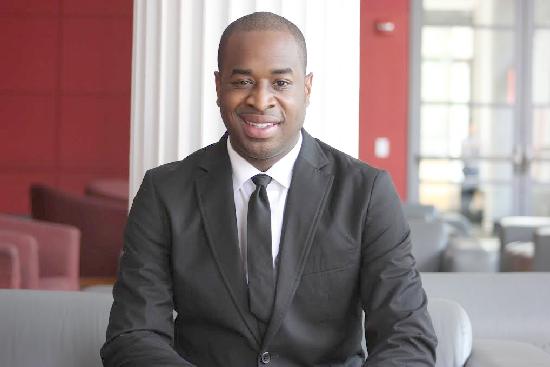 Tony Award winner, George Faison taps multi-genre recording artist Damien Sneed as the musical director and conductor for the CityParks Foundation's Central Park's SummerStage production of "The Wiz: A Celebration in Dance & Music" on Wednesday, August 12 at Rumsey Playfield, located on East 72nd Street, off Fifth Avenue in Central Park.
The event is free, doors open at 7:00 p.m. and show time is 8:00 p.m. – 10:00 p.m. On Thursday, August 13, and Friday, August 14, the production will be held at Marcus Garvey Park at 120th Street and Fifth Avenue in Harlem, show time is 7:00 p.m. – 9:00 p.m. The Wiz: A Celebration in Dance & Music will be produced, directed and choreographed by George Faison and Timothy Graphenreed is the musical supervisor and dance arranger for the production.
Forty years ago, George Faison became the first African American to win a Tony Award for Best Choreography for The Wiz. In honor of the Broadway's hit musical 40th anniversary, Faison will present performances of original songs and dances from the show. In addition, this year marks the 30th anniversary of Central Park's SummerStage.
"I am honored to work with George Faison, a Broadway legend and icon in musical theater," says Sneed. "I'm also honored to work with Timothy Graphenreed. We are creating something very special. Like the Broadway musical, I feel this new production of The Wiz will live on and create other performance opportunities for young and developing talent in our community and beyond.

I was not born when the original production opened on Broadway. As a child, my father would always tell me stories of how he saw the original musical of The Wiz with George Faison's choreography, so this is a dream come true—full circle for me."
Auditions for dancers for The Wiz: A Celebration in Dance & Music will be held on Tuesday, May 26 (female), and Wednesday, May 27 (male) at the Faison Firehouse Theatre, 6 Hancock Place at 124th Street (between St. Nicholas and Morningside Avenue) in Harlem.  Vocalists and other cast auditions will be held on Wednesday, June 3 and Friday, June 5 by appointment only. For further information regarding the auditions, please see the Playbill.com link, http://www.playbill.com/jobs/job_detail/349601 or email at thewiz40years@gmail.com.
In conjunction with the production, The Damien Sneed Foundation will present his inaugural Performing Arts Institute, "The Wiz: If You Believe Summer Program" starting Monday, August 3 through Friday, August 14, at the Faison Firehouse Theatre.
Faison founded the theatre in 2000, along with Tad Schnugg. The 130 seat theater, branded "Hollywood of Harlem" by the media is a full service performing arts and cultural center with fine arts galleries, rehearsal facilities and a cabaret theater.
The Performing Arts Institute summer program will culminate with students performing in Central Park for SummerStage's 30th anniversary season with a performance of The Wiz: A Celebration of Dance & Music. The camp will be opened to high school students and undergraduate college students who are instrumentalists, vocalists, dancers and aspiring entertainment industry executives.
For more information and to apply for the summer program, please email info@damiensneed.com.
(Source)
Related Articles