---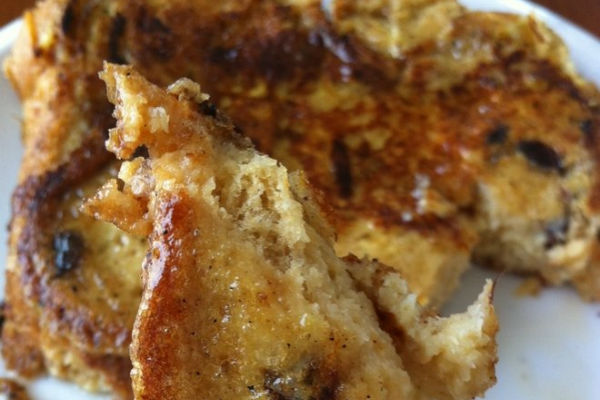 Whether you're Harlem-born and bred or an import who's found themselves in Upper Manhattan, the pandemic may have kept you house-bound for far too long. As summer hits, the masks come off and we start to focus on our positive futures. We can also focus more on getting out and about around Harlem's greatest sights and sounds. Not only do our neighbors need our support, but our souls need recharging, too.
The lockdown blues hit everyone hard and no matter how many online casino bonuses we claimed (like these), we crave the outside world. Here are our top hits for places to recharge your batteries in New York's greatest neighborhood, for those who've forgotten all the greatness that exists on our doorstep.
Best Eateries
Yes, we all know and love Sylvia's and the Rooster, and if they've managed to slip your mind then you've got greater problems. But why not head on down to Melba's for the best comfort food around. Nothing like sitting out on those church pews, watching the world go by with a glorious plate of their pulled pork sliders.
Or if you're a little more partial to the sweet rather than the savory, remember those tasty treats at Make My Cake? The best cookies, cupcakes pies and cakes this side of… well, anywhere. As they've always done, everything's made right there on-site, from scratch. They now have two locations, too, so no excuses to not head on down.
Or, our pick for the best brunch around, you can't beat Lido Harlem. As well as the best Italian, their bottomless, mimosa brunch is certainly worth leaving the house for. Just take it easy, it is only early so pace yourself for the rest of the day.
Retail Therapy
For all that Harlem Renaissance spirit, you can't go past Harlem Haberdashery. To give your look just that little something extra or for something inspired by all those entrepreneurs and urban artists. Yes, it's not exactly everyday clothing but it is something special and that's just what you deserve.
If you have a little extra time to kill the Studio Museum in Harlem is the perfect place. The gift shop has so many pieces and all with a little dedication to local and international black artists, you can certainly pick up something unique. From art prints to beautiful scarves, you'll definitely find your little piece of African-inspired art-wear.
And after carrying all those bags and pounding that pavement, why not make Carol's Daughter your final stop before hitting the road home. Nowhere around can really help you pamper yourself quite like them and after all we've been through, we could all use a little extra TLC. Do we need to remind you about their mini-spa out back?
Music
Whether you going to hit up a concert at the Apollo or just check out some of the fantastic jazz clubs around, artists need your support now more than ever. Many use public events to fund their lifestyle and over the last 18 months or so, they've really felt the pinch.
Whether you crave some jazz from Minton's, some sweet sounds after a great meal at Ginnys Supper Club or are looking to go out all night with some chicken at Paris Blues.
Ready for a Tipple?
That's right, people used to actually leave their apartments to drink and even did so with other people around them! Socializing is what we humans are all about and although it isn't time yet to go all crazy at the bars, hopefully, it won't be far away.
Harlem Hops is one of the popular places for some good, honest craft beers in that perfect, cozy location. So many different options, mostly from local brewers who take their beers incredibly seriously. But just as good as all that cool, ale and stout is the snacks; from pretzels to craft beer bratwurst, Guma pies to pastrami sliders, it's easy to wash it all down.
Or if you're in the mood for some swanky cocktails but don't want anything too up-market, the Honey Well's laidback basement ambiance may be just the thing. Try their smokey Monk Fashioned for a twist on the original or a refreshing Bee Mine when the weather picks up.
Tequila fans can't go past St Nicholas Avenue's, La Diagonal. Their claim to fame as NYC's only agaveria means you'll get the most amazing Margaritas this side of Mexico. Some great fare too, with empezar, ceviche, and tacos galore.
Hit the Park
Right on the cusp of summer and nothing says hot days in Harlem better than days off in one of the many parks around. Especially since our pot plants have been our only source of greenery for some time.
Although Marcus Garvey Park is by far our favorite, there are some really cute, smaller parks around to tick off that green thumb of yours. St Nicholas playground is awesome, and Jackie Robinson can't be beaten on a really hot day. Pretend you're a student again and catch some rays on the field.
Both Morningside Park and Thomas Jefferson Park have recently benefited from some decent upgrades with $5.6 million being pumped into the two. From new playground equipment for the kids to better BBQ areas, reconstructed basketball courts, and bleachers, they're definitely worth checking out.
---