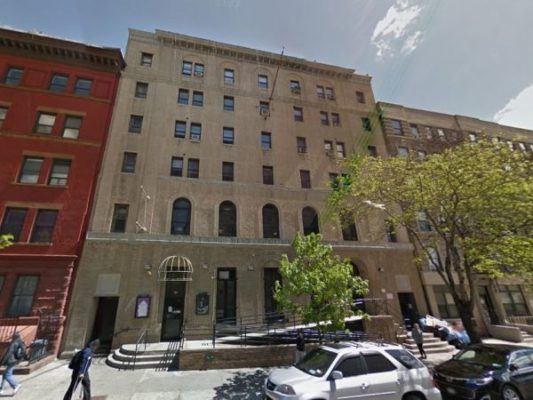 The city Landmarks Preservation Commission (LPC) granted landmarks designation Tuesday to the Harlem YMCA.
The YMCA was one of ten locations landmarked Tuesday in an effort by the LPC to cut through its backlog of landmark-eligible properties that have been calendared for decades.
The YMCA, located on West 135th Street between Adam Clayton Powell and Malcolm X Boulevards, became a focal point of the neighborhood in the 1920s as Harlem evolved into the center of New York's African-American community. The original YMCA branch for black residents of New York was located on West 53rd Street, but was relocated to 181 W. 135th St. in 1918 as African-American residents began to migrate into the neighborhood.
"By the mid-1920s, the area around West 135th Street and Seventh Avenue had become the hub of black intellectual and social life in New York City, and the YMCA building became the focal point of black political and literary activity," read an Landmarks Preservation Commission report from 1991.
In the heyday of the Harlem Renaissance writers such as Langston Hughes, Ralph Ellison, Claude McKay and John Henrik Clarke gave lectures at the YMCA, according to LPC research file. The YMCA also served as the headquarters for organizations such as the National Coordinating Committee on Civil Rights, the Negro Technical Association and the Harlem Writers' Workshop.
By the 1930s the YMCA had become so prominent in the neighborhood that a larger second facility was built across the street. Today the original building is known as the Jackie Robinson YMCA Youth Center.
The design of the Jackie Robinson YMCA Youth Center, designed by architect John Jackson, draws its influence from an Italian palazzo, according to the LPC research file.
Now that the LPC has voted to extend landmarks designation to the Jackie Robinson YMCA Youth Center the LPC will send final reports for the designation to the City Council, City Planning Commission and City Clerk's Office. The City Planning Commission will have 60 days to provide the City Council a report detailing the effects that the landmark will have on zoning, city development plans and other relevant details, according to the Landmarks Preservation Commission website.
The City Council will have 120 days following the LPC vote to modify or deny the landmarks designation, according to the LPC website. A majority vote in the council is required to modify or deny a designation and a council vote is not actually required to approve a designation, according to the LPC.
Photo by Google Maps street view May 2016 and edited from source.
Related Articles