---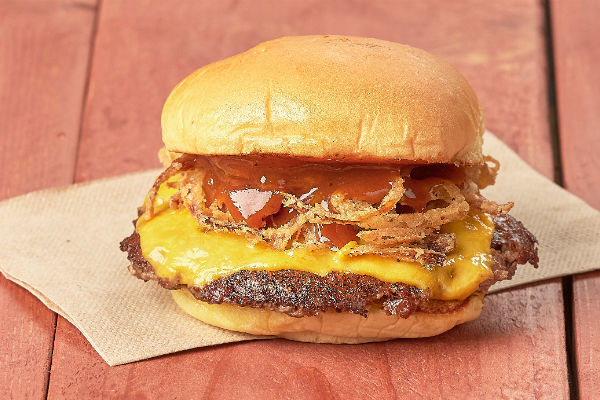 In occasion of the 45th anniversary of Harlem Week, Shake Shacks is introducing the new Harlem Week Burger.
Until September 1st, 2019 the two Shake Shack locations on 125th Street and Morningside Heights will serve the latest creation made of 100% all-natural Angus beef cheeseburger topped with crispy shallots and the famous Shack BBQ sauce.
Sounds yummy enough?
The limited-edition burger is not the only items that has been developed to celebrate Harlem Week; over 30 restaurants are celebrating the 45th anniversary with the annual Harlem Week Burger that highlights the incredible diversity of Harlem's international culture and cuisine while allowing visitors to sample some of the best foods that Harlem has to offer representing cultures from across the globe.
The restaurants will feature menu items ranging from classics like smothered pork chops, barbeque, baked goods, jerk chicken, patties, fried fish, hot and sweet chicken, and crab cakes with mango salsa to paella Valenciana, Southern fried chicken with eggnog waffles, and lobster rolls. Also featured will be a variety of cocktails, including mojitos, caipirinhas and Harlem-influenced fruit drinks of every flavor.
This year, Harlem Week Burger has expanded to more than thirty restaurants and will showcase some of the best cuisines from Southern soul food and Cuban, Latin and Caribbean dishes to Asian cuisines, and food from the various nations in Africa. This year's participating restaurants include Shake Shack, Coogan's, Harlem Shake, Melba's, Oso, Patsy's Restaurant & Pizzeria, Ponty Bistro, Red Rooster, Sylvia's, and Whole Foods.
For a complete list of participating restaurants at Harlem Restaurant Week please check below, and for more information, please visit www.harlemweek.com
---