---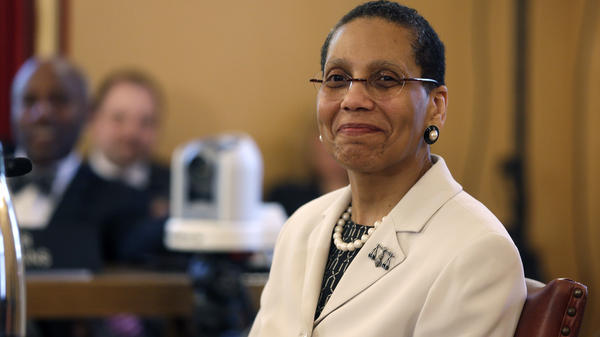 The New York City medical examiner has concluded that a prominent judge found in the Hudson River died by suicide in a drowning.
The medical examiner's office issued the findings Wednesday in the death of 65-year-old Sheila Abdus-Salaam.
State Court Of Appeals Judge Sheila Abdus-Salaam Found Dead In HarlemA pioneering state judge found floating in the Hudson River likely took her own life after a recent …Apr 13 2017harlemworldmag.com
A police harbor unit recovered her body in April 2017 after she was reported missing.
Abdus-Salaam was the first black woman on New York state's highest court.
Democratic Gov. Andrew Cuomo appointed Abdus-Salaam to the state's Court of Appeals in 2013. He called her a "trailblazing jurist" whose legacy "will be felt for years to come."
Abdus-Salaam graduated from Barnard College and Columbia Law School in Harlem, NY.
NYPD Treating Death Of Harlem Judge Found In Hudson River As 'Suspicious'The death of a pioneering judge found in the Hudson River is being treated as "suspicious" by the NY…Apr 19 2017harlemworldmag.com
She started her career as a staff attorney for East Brooklyn Legal Services. She served as a judge on the Manhattan state Supreme Court for 14 years.
Editor's note: We're very curious to find out why she committed suicide.
Photo credit: Police have distributed a poster asking for information, accompanied by a picture of Justice Sheila Abdus-Salaam, photographed in 2013, dressed in a cream-colored jacket and pearls with wire-rimmed eyeglasses.
Related Articles
---