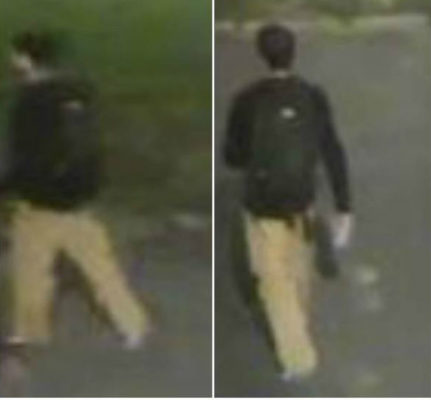 CBS reports that police released surveillance images of a man they say raped a woman at the Harlem Meer in Central Park after he'd offered to walk her home.
The 35-year-old woman was in the park near the corner of West 110th Street and Lenox Avenue around 9 p.m. Monday when the man told her he'd escort her home, police said.
Instead, he whipped out a knife, hit and raped the woman, then stole her purse and fled, said police.
Here's the video from the NYPD:
Police describe the man as in his early 30s with black hair, weighing about 190 pounds and wearing a black long-sleeved shirt, a backpack, tan pants and brown shoes.
Anyone with information about this incident is asked to contact police at 911.
Photos courtesy of the NYPD.
Related articles
Related Articles