---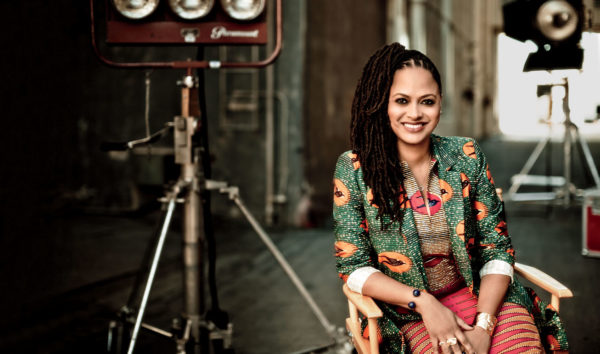 Oprah Winfrey's Harpo Films announced today it has partnered with award-winning filmmaker Ava DuVernay ("13th," "A Wrinkle in Time") on a first-look deal for television and digital media.
The first collaboration is DuVernay's recently announced limited drama series "Central Park Five" for Netflix from Participant Media, Tribeca Productions and Harpo Films.Additionally, OWN: Oprah Winfrey Network announced it has renewed for a third season DuVernay's critically acclaimed original drama series "Queen Sugar," from Warner Horizon Scripted Television.
HW Pick: Premiere Of OWN's "Queen Sugar" With Oprah Winfrey & Ava DuVernayOn Monday, August 29th, OWN: Oprah Winfrey Network hosted an exclusive screening at the Warner Bros.…Aug 30 2016harlemworldmag.com
"Queen Sugar" (Wednesdays at 10 p.m. ET/PT) chronicles the lives and loves of the Bordelon siblings in Louisiana and recently debuted its second season on OWN (June 20) with its highest-rated episode ever in key adult and female demos. The series is currently averaging 2.4 million viewers (L3) and is consistently one of the most talked-about shows on social media.
"I'm so proud of Ava and her ability as a filmmaker to challenge the status quo and push for inclusiveness on screen and behind the camera. I love, love, love the work we have been able to create so far. I am looking forward to developing many more meaningful projects together," said Oprah Winfrey, CEO, OWN and Harpo Films.
"There is fresh air and room to roam. There is an artist-driven atmosphere and an intention to share stories that nourish. There is a spirit of inclusivity and imagination moving at all times," said DuVernay. "This is the new era of OWN. I'm thrilled to continue to collaborate with Ms. Winfrey as we expand the scope of our storytelling. And I feel fortunate to be a small part of this network at such a wonderful time in its evolution."
Oprah Recommends Harlem Author Imbolo Mbue's Book, Behold The DreamersWe all know Oprah picks great books for her book club. (Last year, she selected Pulitzer Prize-winni…Jun 26 2017harlemworldmag.com
In addition to announcing "Queen Sugar's" third season order, OWN has announced that Michael Michele, Roger Guenveur Smith and Beverly Todd will join the series in recurring roles later in season two. Michele ("ER," "Kevin Hill") and Smith ("A Huey P. Newton Story," "Do the Right Thing") will play Darla's (Bianca Lawson) estranged parents, and Todd ("I Will Follow," "The Bucket List") plays Mother Olivia Brown, a much beloved and respected matriarchal activist residing in the 9th Ward.
Following a creative initiative established at the series' outset, DuVernay continues to assemble an all-female directing team. Making their television episodic directing debuts with "Queen Sugar," Garrett Bradley (Sundance award-winning director, "Alone"), Liesl Tommy (Tony-nominated director, "Eclipsed") and Christina Voros (acclaimed cinematographer and director "The Ladies," "Child of God") will join previously announced Julie Dash (Sundance award-winning "Daughters of the Dust") to direct upcoming episodes of the second half of season two, airing this fall.
Season two viewers can catch up on the Watch OWN App and WatchOWN.tv
For more information, please visit www.oprah.com/own
Related articles
Related Articles
---