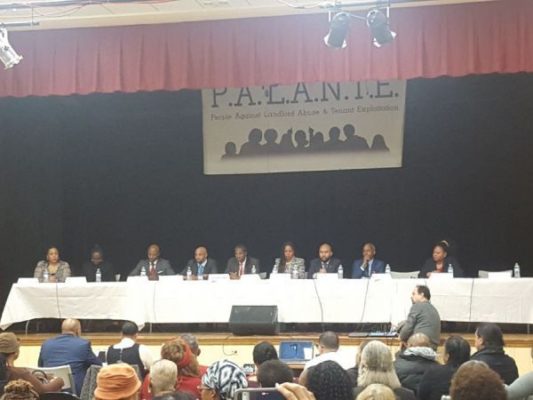 Candidates vying for the vacant City Council District 9 seat in a February 14 election will debate issues facing East Harlem on Tuesday, Feb. 7th, 2017.
The debate is organized by the New Harlem East Merchant's Association and will be the only debate focused on East Harlem. The vast majority of District 9 is located in Central Harlem, however a few blocks east of Park Avenue from East 188th Street to the Harlem River Drive fall within the district's boundaries.
The crowded field of candidates has been whittled down to nine people: Caprice Alves, Larry Scott Blackmon, Cordell Cleare, Charles Cooper, Marvin Holland, Athena Moore, Bill Perkins, Dawn Simmons and Todd Stevens, according to the New York City Board of Elections.
In late January 2017 several candidates (some of which are no longer running) discussed housing policy during a debate hosted by People Against Landlord Abuse and Tenant Exploitation (PALANTE). The candidates mostly agreed on policy questions, but argued about which candidate is best suited for the job.
The council seat was vacated when former representative Inez Dickens was voted into the New York State Assembly. Mayor Bill de Blasio announced on Jan. 3 that a special election would be held to replace Dickens after her election to the New York State Assembly. The winner of the special election will serve the district until the end of 2017.
---
Become a Harlem insider - Sign-Up for our Newsletter!
---
The debate will be held at The National Black Theater on Fifth Avenue between East 125th and 126th Streets at 7 p.m. Those unable to attend the forum will be able to watch a live stream via Silicon Harlem.
Via source
Related Articles
---
VIDEO
---
"Dr. Harry Delany is a renowned Harlem born and raised surgeon, the son of the great jurist and civil rights leader, Hubert Delany...." This monthly post is made in partnership with Harlem Cultural Archives.