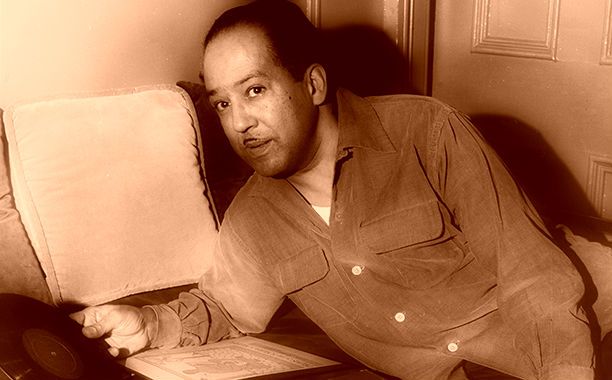 The Harlem brownstone in which Harlem poet, social activist, novelist, playwright, and columnist Langston Hughes spent the last 20 years of his life is now empty, unoccupied and in disrepair. But that may change soon. The I, Too, Arts Collective hopes to raise money to renovate and lease the home to create a space for emerging artists in the neighborhood that inspired Hughes' work.
Hughes lived on the top floor of 20 E. 127th Street in Harlem, New York from 1947 until his death in 1967. Readers remember Hughes' prolific poetry as well as his novels, plays, and music that made him on the preeminent voices of the Harlem Renaissance. A small plaque is fixed on the brownstone as a memorial to Hughes and was deemed a landmark in 1982 by the National Register of Historic Places.
Renee Watson founded the I, Too, Arts Collective in order to preserve the house Hughes where spent so much of his life. In a statement on the Collective's website Watson writes, "For the past [10] years, I've walked past the brownstone where Langston Hughes lived and wondered why it was empty…I'd pass the brownstone, shake my head, and say, 'Someone should do something.' I have stopped…and decided that someone is me."
The first mission of I, Too, is to lease and renovate the Hughes House so artists might have a creative space. So far, I, Too has raised $55,304 of its $150,000 goal in a little less than a month.
Here's the video:
There;s the story, now you too can donate here.
Via adapted from source
Related Articles
---