---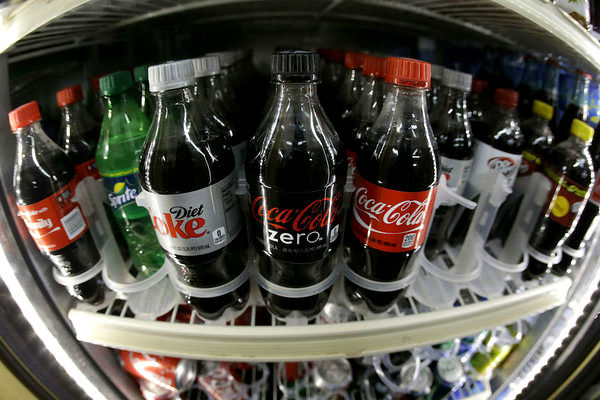 Patch reports that Harlemites consume more sugary drinks than residents of any neighborhood in Manhattan, according to a new study from the city's Health Department, and city officials are blaming beverage companies that use "racial profiling" in their advertising campaigns.
Health Department CSS Of NY Host Resident Photo Show In HarlemThe Health Department's Center for Health Equity and the Community Service Society of New York (CSS)…Jun 24 2017harlemworldmag.com
Central and [easyazon_link identifier="0812920392″ locale="US" tag="harlemworld-20″]East Harlem[/easyazon_link] were the only Manhattan neighborhoods included a group of neighborhoods with the highest consumption of sugary drinks in the city, according to the Health Department's newly released "Sugary Drink Consumption among New York City Adults, Youth and Children." The Health Department estimates that 26.4-36.9 percent of adults in Harlem drink one sugar-sweetened beverage such as soda, sweetened ice teas, energy drinks and sports drinks per day.
Most Manhattan neighborhoods fall within the lower spectrum of sugary beverage consumption in which an estimated 8.2- 20.3 percent of adults who consume over sugar-sweetened drink per day.
Gale Brewer Hosts Caregiving 101 Sponsored By NYC Health + Hospitals | HarlemOn Sunday, July 23, Manhattan Borough President Gale A. Brewer will host "Caregiving 101: The Essent…Jul 22 2017harlemworldmag.com
City officials claimed that beverage companies target communities of color — like Harlem and East Harlem — through advertising and marketing.
"Marketing aggressively targets youth and communities of color in a strategy that amounts to racial profiling. It is the responsibility of our entire community – including government, businesses, health care providers, schools, child care providers and families – to ensure environments help New Yorkers make healthy choices," Health Commissioner Dr. Mary T. Bassett said in a statement.
The Health Department study measured the consumption of sugary drinks between 2007 and 2015 by location, race and age, officials said. While there was a downward trend among all racial groups from 2007 to 2015, researchers found that black and Latino adults consumer more sugary beverages than white adults every year during the span of the study.
NYC Health + Hospitals/Harlem Named Among The Nation's "Most Wired" HospitalsThe American Hospital Association's Health Forum has named [easyazon_link identifier="B01MPY775D" lo…Jul 25 2017harlemworldmag.com
In 2015, Latino and black children younger than five years old drank three-to-four times as many sugary drinks as white children of the same age, according to the Health Department study.
Consuming sugary drinks leads to weight gain, Type 2 diabetes, high blood pressure, heart disease and tooth decay, Health Commissioner Bassett said.
"Our environment does not always support healthy choices, and sugary drinks are often disproportionately marketed to youth, in low-income neighborhoods and communities of color," Deputy Mayor for Health and Human Services Dr. Herminia Palacio said in a statement. "All New Yorkers, especially our youth and their parents, should know "The Sour Side of Sweet" – that there are many health risks associated with consuming sugary beverages."
Photo by Mario Tama/Getty Images News/Getty Images
Related articles
---