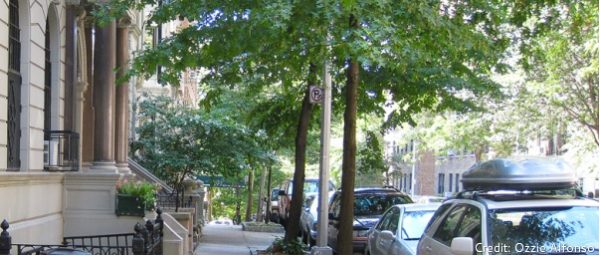 The New York City Department of Housing Preservation and Development (HPD) and the Department of Health and Mental Hygiene (DOHMH) remind building owners of free federal grants available to correct health hazards in buildings constructed before 1960. The Primary Prevention Program offers grants averaging $10,000 per apartment to support lead paint hazard repair work. Peeling lead paint is the most common cause of lead poisoning in young children. This federally funded program is available to single family and multifamily building owners located in Brooklyn, the Bronx, and Queens in an effort to target neighborhoods in boroughs where tests have shown there are large numbers of children with high levels of lead in their blood.
In addition to preventative lead hazard repair treatment to circumvent the risk of lead exposure, the program also offers "Healthy Homes" funding to correct other conditions that could pose health risks to renters in apartments receiving treatment. This includes conditions that contribute to mold growth, vermin infestation, fire, electrical hazards, and those that could result in falls and other injuries.
"Each and every home in New York City should be a safe haven.  No family should have to question whether or not the health of their loved ones is at risk due to in-home hazards like lead paint," said HPD Commissioner Maria Torres-Springer. "We encourage owners of qualified buildings to learn more about the grants available to them through this federally funded program. I want to thank the U.S. Department of Housing and Urban Development, the New York City Department of Health and Mental Hygiene, and our community partners for their coordination in implementing this program."
"Making housing safe for New York City families is vital to living a healthy life," said Health Commissioner Dr. Mary T. Bassett."The Primary Prevention grant program is an important resource for building owners that can help reduce lead paint and other home hazards. We're proud to have partnered with HPD on this initiative for over two decades as part of our comprehensive approach to prevent childhood lead poisoning."
HPD and DOHMH rely on community agents to inform community members and assist building owners in their application to the Primary Prevention Program. The Belmont Arthur Avenue Local Development Corporation in the Bronx, Pratt Area Community Council (dba) IMPACCT Brooklyn (IMPACCT) in Brooklyn, and Neighborhood Housing Services of New York City (NHS) in Queens have been trained by the City to help administer this program.
"Truly an effective and efficient way to reduce lead in your property, maintain your tenants safe, while increasing the viability of your property.  Our counselors will assist you every step of the way," said Consolato 'Joe' Cicciu of Belmont-Arthur Avenue Local Development Corporation in the Bronx.
"Through our outreach we are working in communities that have not been openly aware of lead hazards.  Our team works diligently to inform the building owners and residents of this valuable resource," said Bernell K. Grier of IMPACCT Brooklyn.
"Neighborhood Housing Services of New York City, Inc. and Neighborhood Housing Services of Queens CDC, Inc. are pleased to collaborate in providing a wide range of resources to help more homeowners in Queens – particularly those who have young children – complete key repair projects that can improve the health of their families, including the removal of lead-based paint in homes", said Susan M. Ifill, CEO of NHS of NYC, and Yoselin Genao-Estrella, ED of NHS of Queens Community Development Corporation.
How to apply for funding?
Building owners must complete an application and meet all program requirements. Applications can be found online, or can be requested by calling 311 and asking for the Lead Treatment Primary Prevention Program application.
Who is qualified?
Buildings that meet the below criteria and are located in the Bronx, Brooklyn, or Queens are qualified for the program:

Buildings constructed prior to 1960
Buildings must be occupied by households with incomes that meet HUD's definition of low- and very low-income.  For example, for a family of three, the low-income limit is $65,250

All owners must be current on all City taxes by the time financing is confirmed. 

Preference will be given to buildings with children under six years of age, including pregnant mothers and children who visit at least 60 hours a year
Buildings that meet the above requirements are subject to lead risk assessments performed by the HPD Primary Prevention Program inspectors.  Buildings that are found to have damaged lead-based paint will be selected for financing pending available funds. Financing assistance is structured as a forgivable loan, which acts as a grant.  Owners of selected rental buildings must commit to maintaining the income profile of the building by renting to very low- and low-income households upon apartment vacancy/turnover for the 5-year loan term. Owner-occupant applicants must maintain the home as their principal residence during the 5-year loan term.
For more information on the program, please visit the HPD website here and/or the DOHMH website here.
For more information visit www.nyc.gov/hpd and for regular updates on HPD news and services, connect with us on Facebook, Twitter, and Instagram @NYCHousing.
Related Articles
---
VIDEO
---
"We re-imagine, recreate, and redeem cultural omissions and misrepresentations of Blackness, for the culture. ...." This post is made in partnership with British Pathé.